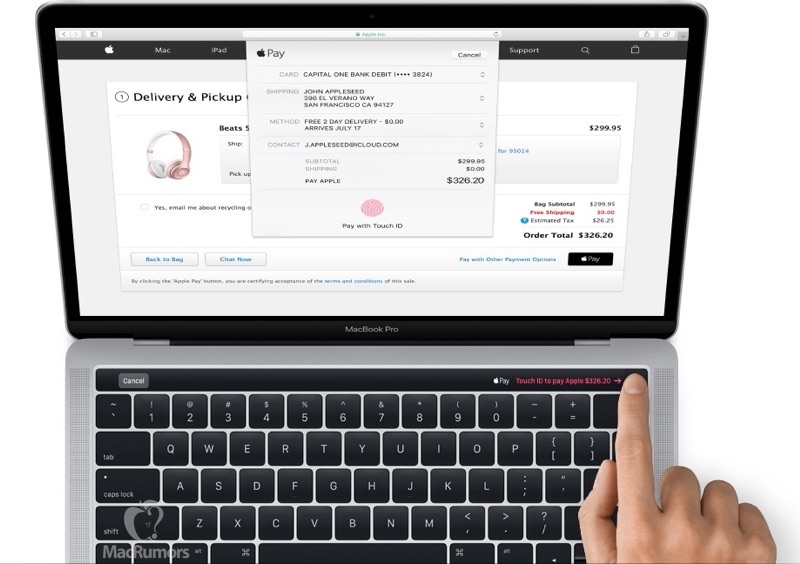 Apple is expected to launch the new Macbook Pro at an event on Thursday, but they have just leaked a few images. Hidden inside the latest macOS Sierra update are a couple of images of the new MacBook Pro with an OLED touch panel above the keyboard which may be called the "Magic Toolbar."
The new MacBook Pro looks to have slimmer bezels both around the display as well as the keyboard, but you still have speakers on both sides.
But the biggest change here is the touch-sensitive layer at the top of the keyboard which morphs into various buttons, symbols, function keys based on the open application. We can't see that the thickness of the MacBook in these images, but we can expect it to be thinner and lighter than the previous variant. The only thing I am worried about is which ports Apple is going to kill next ("#Courage").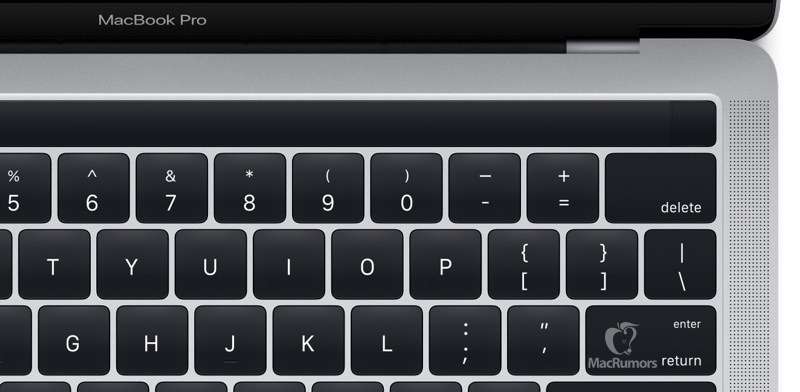 If you look at the title image, there's an Apple Pay transaction being made using the fingerprint sensor ("Touch ID") which seems to have been embedded on the far right of the touch-sensitive OLED layer.
Given that the images were embedded in Apple's own update we can safely say these are the real deal and we are at least getting a new MacBook Pro at the October 27 launch event. However, a new MacBook Air and new iMacs are also expected.
Source: MacRumors