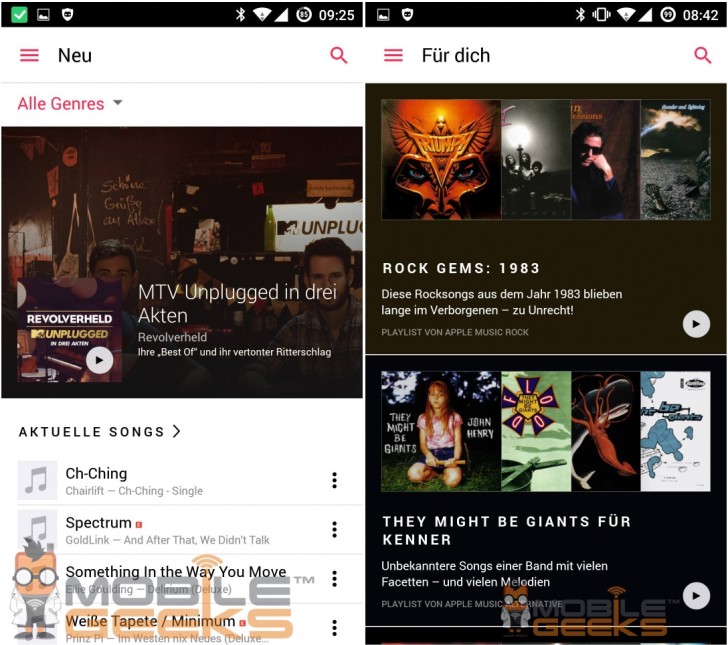 Apple promised that it will be bringing Apple Music to Android, and it seems someone has got a hands-on with the Android app. MobileGeeks.de has found authentic looking screenshots of Apple Music app running merrily on an Android smartphone.
The UI is a combination of Google's Material Design with bearings of Apple's iOS elements. The category view shows a very similar layout as to what you'd see on its iOS counterpart. But the rest of the elements like the hamburger menu are clearly Android.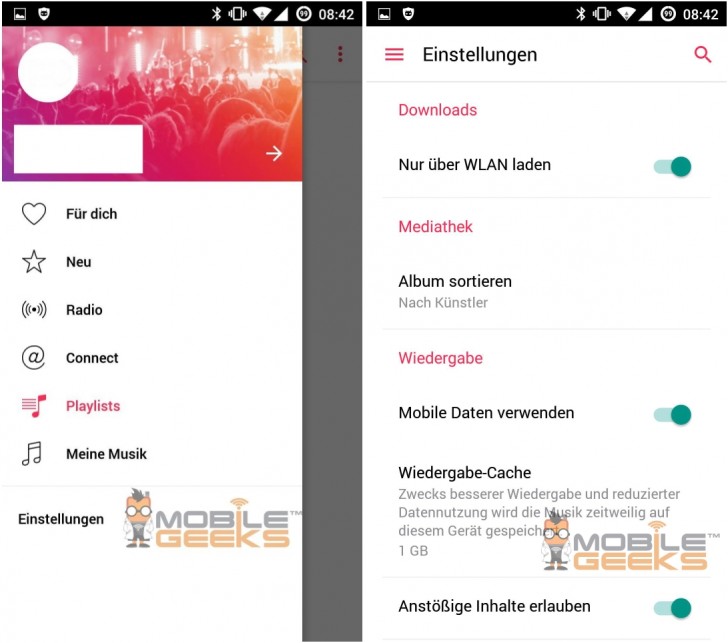 We know that the service will be coming to Android, but there is no timeline at this front. All this leak shows is that Apple Music is being tested for Android, and will probably roll out soon. The service will cost $9.99 per month on Android as well.
Source: Mobilegeeks.de
Via: Android Authority