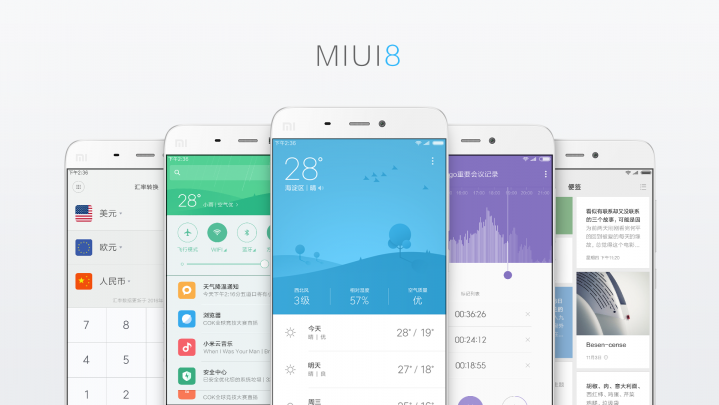 Every year Xiaomi updates their software skin, MIUI, to a newer version and its now time for another iteration, MIUI 8. Xiaomi today announced the Mi Max running on Android Marshmallow based MIUI 8 which comes with a lot of major updates especially related to the User Interface. Xiaomi has finally given a nod to Material design with MIUI 8. Let's begin with some features about the update and then we will talk about which devices and when they would get MIUI 8 update.
Top features of MIUI 8 Update

Redesigned Notification Shade
You now have notifications and the Quick Toggles on the same page instead of two separate pages as in previous MIUI versions. With MIUI 8 you are getting a TouchWiz like interface with notifications and quick toggles which you can swipe through.
New Power Saving Mode
Xiaomi has included a new power saving mode in which it freezes all the background activities, sync, updates, etc. This will stop apps from running in the background and drain the phone's battery.
Redefined Colors
Xiaomi has added an ability to the UI that the basic color of the UI will change according to weather in your locality.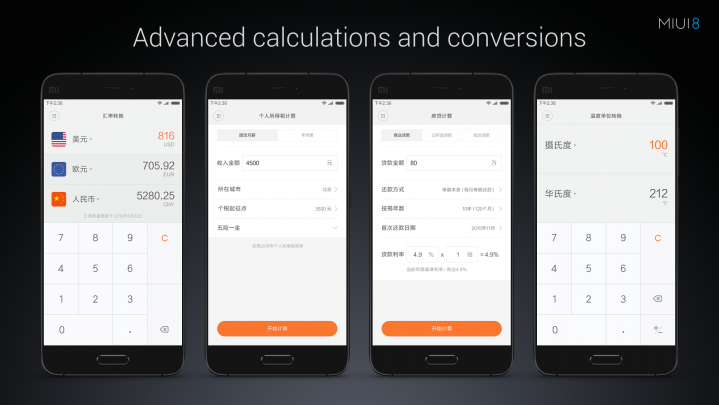 New Calculator
The company has supposedly been working very hard in improving the calculator app. The app can now do advanced calculations and conversions on the go. Moreover, Xiaomi has also added the functionality where the Calculator app gets updated with latest conversion rates..
Scam & Fraud Message Scan
It is a crowd sourced feature in which the company wants to gather enough data that will allow them to detect what message is a fraud and what's not. Its similar to what TrueCaller does with calls, wherein if many people mark them as fraud/telemarketing, its directly shown in the app interface.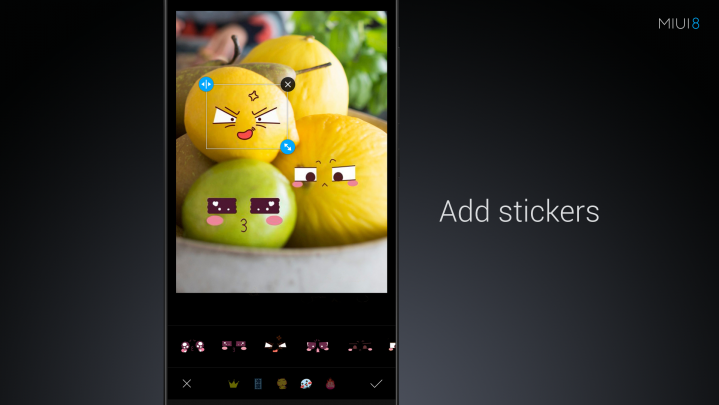 New Gallery app
There are some neat features added to the new Gallery app which allows you to change filters with a tap, swipe up to share. There's improved multi photo selection and stickers have also been added here.
Wallpaper Carousel
Xiaomi introduced Daily Lock Screen in MIUI 7 which showed high quality photos on your lock screen and changed periodically. Now the company has added more partners (Over 50) and have 12 categories to select images from.
MIUI 8 Notes App
The Notes App now has password and fingerprint security built-in to keep all your secure. You can now also customize your notes easily with a lot more templates.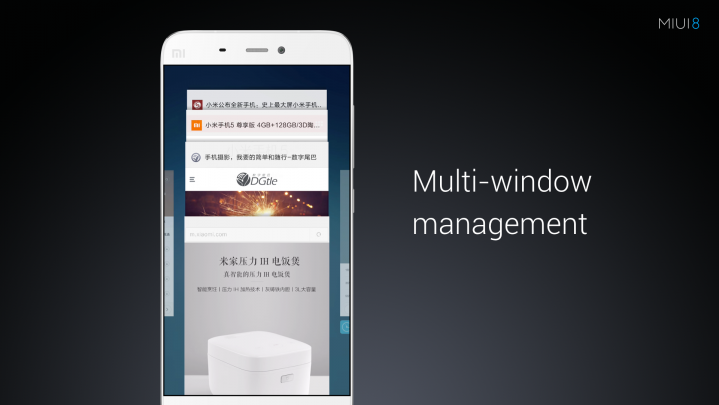 Multi-Window Management
This is not your traditional multi-window layout but a way to manage all open apps. There is not much detail about this feature but we are looking into it.
There are many other improvements under the hood which improve performance and stability.
Which Phones will get MIUI 8?
Xiaomi will be releasing MIUI 8 for all its devices including the Mi 2, Mi 2S, Mi 3, Mi 4, Mi 4C, Mi 4S, Mi 5 alongwith the Redmi 2, Redmi 2 Prime, Redmi Note 2, Redmi Note 3 as well the Mi Note devices.
When will my phone get MIUI 8 update?
There is no announcement regarding global roll-out. But the Developer ROM will be available for all above mentioned devices starting June 17th in China. The beta ROM registration will start from 16 May and beta testing will commence from 1 June. You can register to get the update on your Mi or Redmi devices, but we would recommend waiting till the bugs get ironed out a bit.
Update: MIUI 8 6.7.5 Beta ROM now available to download for Redmi 2 Prime, Mi 4i, Redmi Note 3, Mi max and others. You can install it from here.
Via: MIUI Forum