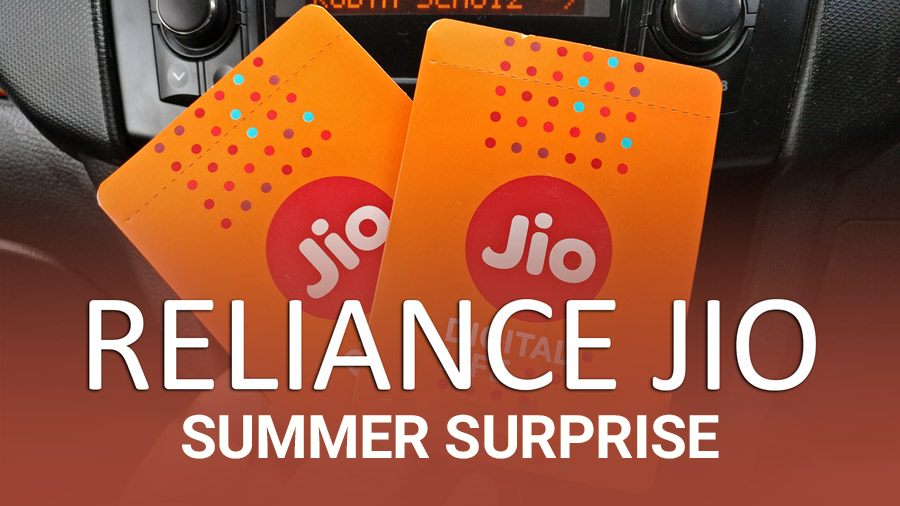 Offer Canceled - Read Update: Reliance Jio withdraws Summer Surprise offer on TRAI Advisory
Jio had one more trick up its sleeve, the Jio Summer Surprise which offers unlimited Jio services for 3 more months till June 2017 for Prime customers. You can pay Rs. 99 to subscribe to Jio Prime till 15th of April and then recharge with Rs. 303 or other higher plans and you would get 3 months free unlimited services till June 2017. Essentially, you are getting 4 months of service for just Rs. 303, there's nothing that beats this.
The paid tarrif will only start in July 2017, but you have to re-charge with atleast Rs. 303 before 15th April.
With this, Reliance Jio also announced that 72 million subscribers have now switched to Jio Prime making it the biggest switch to a premium paid service from a free model.
Its a no brainer at this point to switch to Jio Prime. Jio will probably come up with more such offers to keep its Prime customers happy.