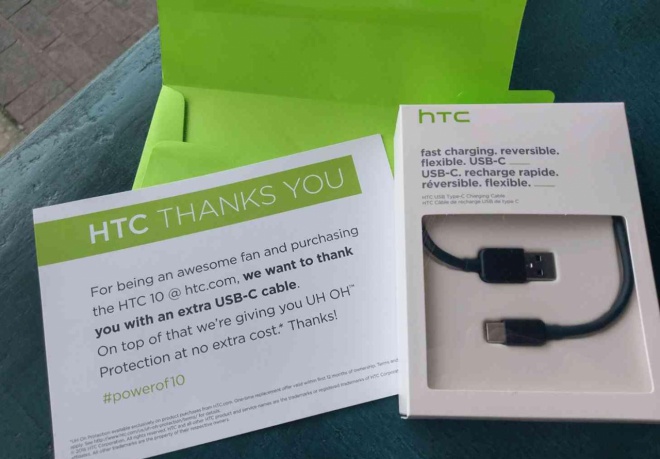 For all those who have pre-ordered the HTC 10 in the US from the company directly, HTC is sending out a free USB Type-C cable alongwith a year of UH-OH protection.
If you aren't aware, with HTC UH-OH protection you can get a replacement device if your HTC 10 gets damaged and accidental damage is also covered under it. Then you also have the USB Type-C cable which by itself retails for $19.99.
HTC 10 is the company's comeback in the smartphone world with the One M9 not working that well. There are some design changes and a far better camera given HTC's previous-gen devices. The company has also scaled down bloat on its devices with a far cleaner Android experience. You can check out more in our hands-on with the HTC 10.
Via: Android Central