Google is working on its upcoming smartphone the Pixel 6 and Pixel 6 Pro, which is now has been leaked with revealing a radical new design. According to the renders, this Pixel 6 design would be quite a big departure from Pixel smartphone designs in the past. The renders are leaked by popular leakster, Jon Prosser, who recently revealed the upcoming new Apple Macbook model.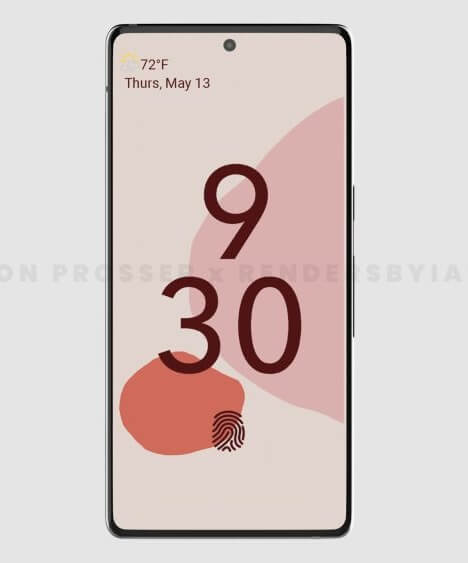 According to renders, Google is developing two new smartphones with a new unique design for the Pixel 6 series, the smaller one will be called 'Pixel 6' and the bigger one will be called 'Pixel 6 Pro'. The front of the Pixel 6 appears to have all-around thin bezels, with the first time a center punch hole for the front camera, instead of being on the left corner as like the Pixel 5. This time will company uses an in-display fingerprint sensor in the bottom half of the display.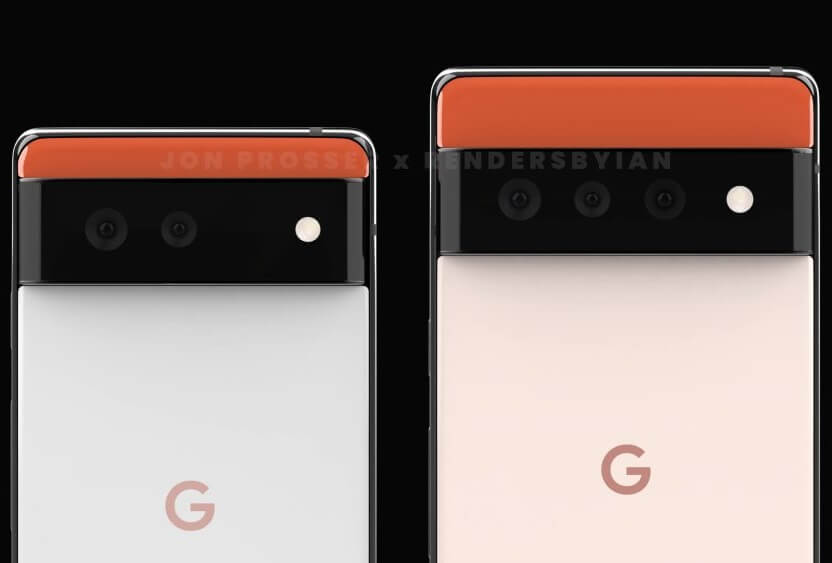 The rear design of the phone is a bit interesting as specifically the camera bump. The Pixel 6 series appears to have a horizontal camera bump, which is similar to the Huawei Nexus 6P camera bump back in 2015. The Pixel 6 has dual rear camera modules bump and three camera modules in the Pixel 6 Pro, but there is no information about the camera specifications and other phone features.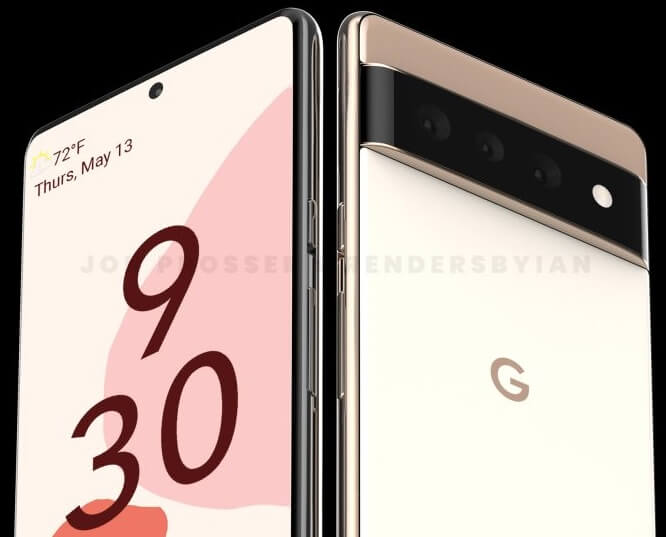 The camera module will come in two colors – Orange and Champagne, but other rumors claim that these colors aren't accurate. The only rumors about the phones are that they will be running the Whitechapel chip inside, which is a custom chip developed by Google.