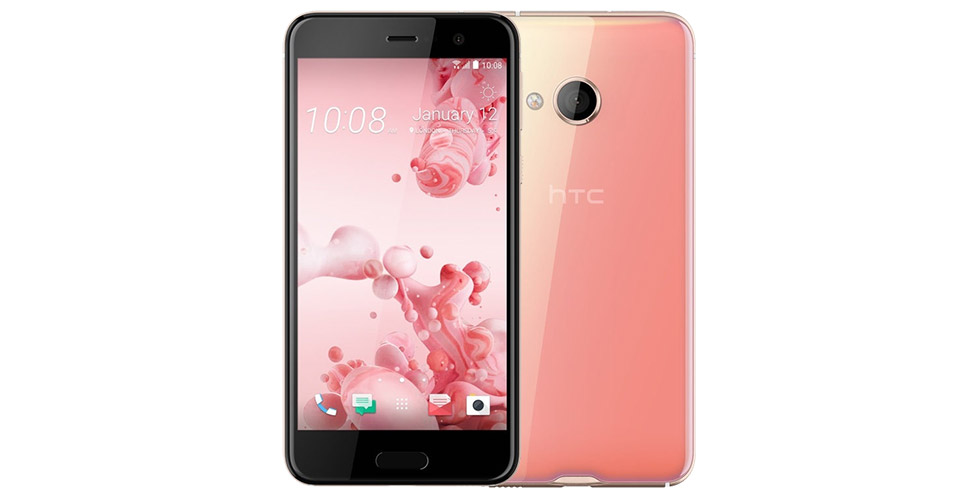 While the HTC U Ultra shows us the future of HTC design with flagship specs, the U Play gets the bold new all-glass & metal design but reverts back to dated specs possibly into oblivion.
Strangely HTC decided to go with the MediaTek Helio P10, a decidedly mediocre processor for its new U Play smartphone. The Helio P10 is known to perform poorly even in general tasks and is not even adequate for basic gaming. Moreover, since the U Play has a 1080p panel, performance is going to suffer even more as the GPU is simply not capable of handling any load at FHD resolution.
So we have a good display here, possibly good 16MP front and rear cameras with f/2.0 aperture. The rear camera also gets OIS and PDAF. Then there's a fingerprint sensor up front in the home button and you also get dual-band WiFi ac, 4G LTE, NFC, USB Type-C. At one hand we are looking at the future, but on the other everything is let down by the SoC. Read More: HTC U Play Full Specs and Pricing
All this is powered by a measly 2500 mAh battery, which is another thing to be worried about given now inefficient Helio P10 is. But at least we have fast charging here.
The HTC U Play has been priced absurdly at around $440 (Rs. 29800 or NT$13,900) considering you can get the OnePlus 3T with Snapdragon 821, 6GB RAM, AMOLED display and Android Nougat at the same price. If you are still interested, though, it will be available soon.