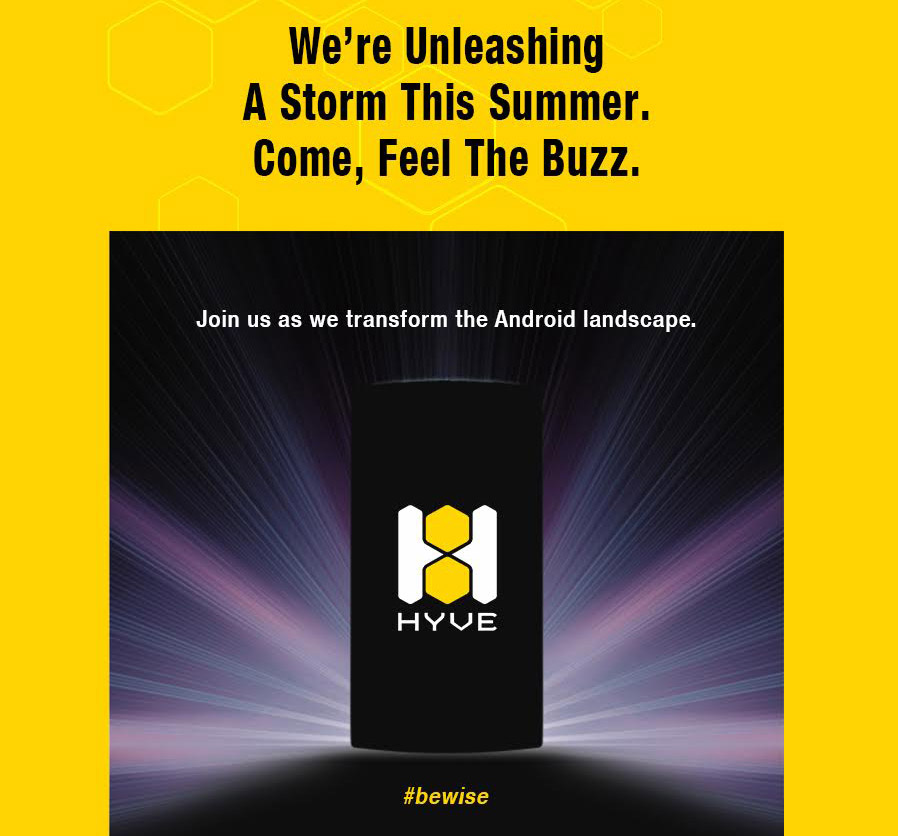 Hyve Mobility, a new Delhi based smartphone company is going to launch its flagship Android smartphone on June 2nd in India.
At present there is no word on the specifications of the device, but the company had earlier said that the phone will be priced between Rs. 15000 and Rs. 20000. Later they would also venture into the tablet and wearables space.
The company is headed by Sharad Mehrotra who had earlier worked with Apple India as the Head of Enterprise Mobility. Their team also comprises of senior professionals from Ingram and Redington India.
With the last two launches from Indian smartphone start-ups, Smartron and Creo being huge duds as they never seemed to understand the market. Hyve Mobility has a chance to take the market which is being crowded by Chinese vendors who are offering great value for money devices and at a large scale.