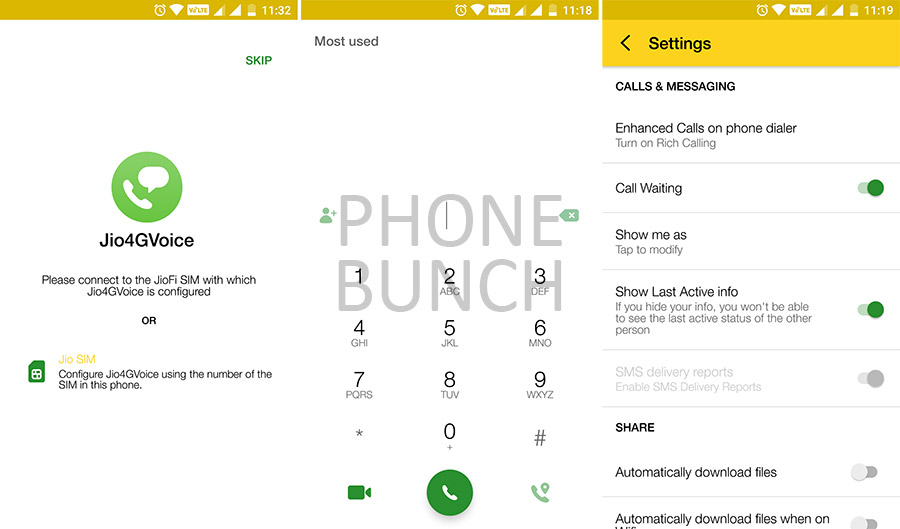 If you haven't been in the know, you can use JioJoin app to make calls on Jio 4G using a non VoLTE capable smartphone or using the JioFi 2 router. Now, the JioJoin app has been renamed to Jio4GVoice and is still available for free from the Play Store.
The new name also comes with a major update to the overall user interface. First of all is the new dialer which now gets a material design theme and your call now gets minimized into a chat heads like interface.
You can still send messages with the new Jio4GVoice app (formerly JioJoin) and it lists Jio 4G users with a yellow sign while others are listed with grey for easy identification. Jio voice services have been improving of late and it seems other carriers are willing to co-operate as well. We will have more on that for you soon.
Read More: How to use Jio 4G on any 2G/3G smartphone with JioFi 2 router and JioJoin app
Download: Jio4GVoice