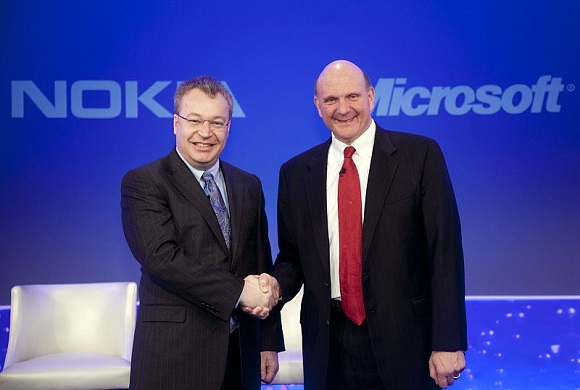 In a not-so-surprising turn of events Microsoft has acquired Nokia's Devices and Services units in an out an out cash deal. Microsoft will pay €3.79 billion for the devices and surfaces business while Nokia's patent portfolio will cost another €1.65 billion, thus bringing the total to €5.44 billion. The deal includes Nokia's audio accessories unit, as well as Here Maps.
The deal will see current Nokia CEO Stephen Elop returning to Microsoft where he will head the Devices division, while Risto Siilasmaa will be Nokia's CEO in the interim. Once the deal goes through all the regulatory approvals, Microsoft will gain 32,000 employees from Nokia out of which 4700 are in Finland, while 18,300 are spread globally involved in manufacturing or assembly of Nokia products.
What this deal would do is solidify Microsoft as a hardware manufacturer and alienate partners like HTC, Samsung from making Windows Phone devices. Which isn't a bad thing, since only Nokia has been selling Windows Phones while HTC and Samsung units gathered dust on shelves.