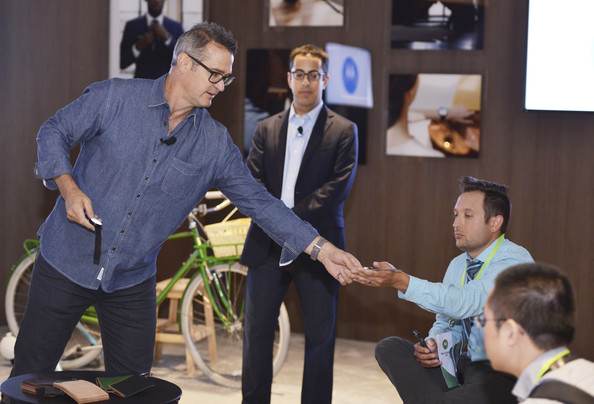 Motorola's design chief, Jim Wicks has left the company after serving there for 15 years. He joined Motorola in 2001 and helped create the company's iconic Razr and Droid line of smartphones. He also had a hand in the Moto Maker customization tool, which allowed everyone to have the same yet unique phone.
Wicks will be joining NorthWestern University as Faculty starting July and he will be replaced by Lenovo MBG (Mobile Business Group) Design studio head Ruben Castano. Although Castano has had several stints at Motorola since 2005. This departure comes in a strange time when Lenovo has just announced the new Moto Z flagship series with modular design, which are being lauded for being consumer centric and possibly herald the birth of real, consumer-focused modular smartphones.
Last year, Lenovo had said that Motorola will head the design team for its smartphones going forward, meaning we would be seeing a lot of Moto influence on Lenovo smartphones. But it seems that its going to turn out the other way. Given the departure of Motorola CEO Rick Osterloh earlier, and now Wicks, it seems Lenovo is slowly getting rid of all top Moto executives after letting go of some of its workforce.
Now, one of the only Moto veterans left in the Lenovo MBG is Iqbal Arshad who is currently the head of engineering. In all essence Moto is dead, from its leadership, to design. Lenovo has strategically gutted Motorola from within and in future, it wouldn't really matter if your Motorola phone came with a Moto logo or not, its going to be a Lenovo phone through and through.
In a statement to Crain's Chicago Business, Lenovo MBG Co-President, Aymar de Lencquesaing siad:
We greatly appreciate Jim's contributions in leading a consumer experience design team that delivered standout, iconic, and award-winning industrial design and user experiences for Moto's mobile and wearable products. We wish Jim well as he enters this new phase in his career.
Image Credit: Zimbio