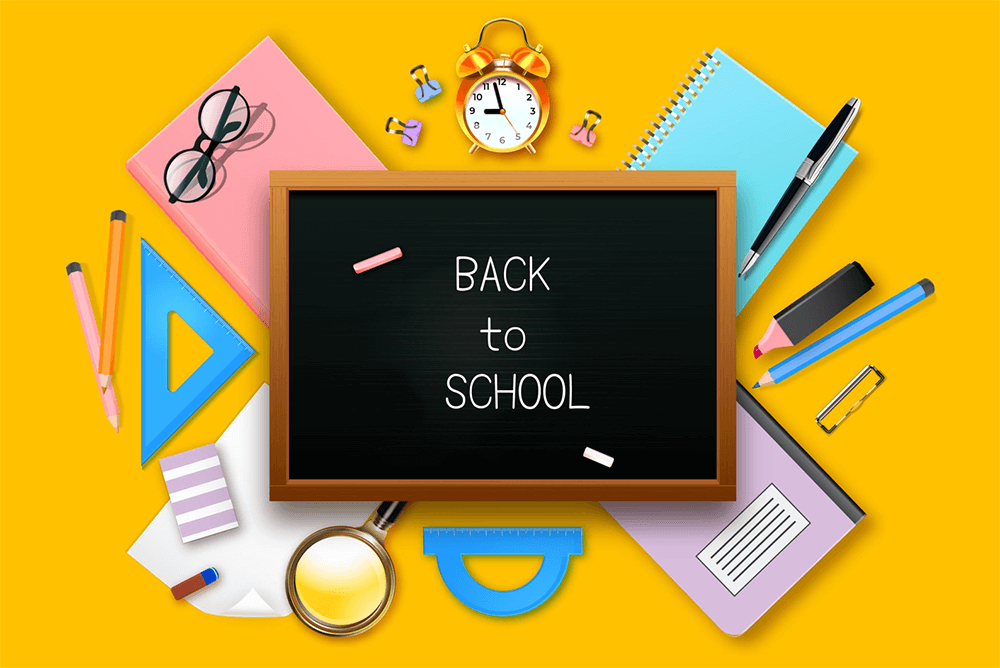 Being a modern student in our digitalized world means dealing with lots of information, and you must have enough tools to ease your life. Some necessary gadgets for college students are irreplaceable, and in our article, we are going to tell you more about the more effective instruments for you to consider if you want to complete your homework faster.
One way to ease dealing with homework and writing essays quickly is to download an essay writing app created especially for students. Suppose you require assistance from professional writers who can create for you any time of college papers fast and within the set deadline.
In that case, you need to use this up and enter your request by filling in the ordering form in a heartbeat. You will be connected to several available writers who are ready to create a customized and correctly formatted paper on any topic and discipline.
Read on to learn more about the most necessary gadgets for college students.
Fujifilm Instax Mini 9 Instant Camera
As a student, you enjoy many bright moments with your friends and classmates. So having a great picture-capturing gadget is a must. Of course, it is crucial to have a device that lets you print out pictures, and an instant camera is the best choice for such situations. Fujifilm Instax Mini 9 is one of the most popular choices in such an area. One of the good reasons to purchase this item is that the Polaroid shots produced by this camera are high quality. In a few minutes, you can get photos that will stay with you forever.
Rocketbook Smart Notebook
Handwritten notes are great if you write many college papers, essays, etc. But if you want to be digitalized and use more modern tools, consider the RocketBook Smart Notebook. This gadget will be helpful for you if you are attending lectures and must take instant notes. Also, you do not have to use paper notebooks and stay a more environmentally oriented person. Moreover, using Rocketbook, you can easily share your notes via cloud storage such as Google Drive, Dropbox, Evernote, and more.
Anker PowerCore 10000 portable charger
If you have a great backpack that allows charging your gadgets inside it, you can still have a plan B when you will need to charge more than one gadget or will have problems with the backpack. Anker PowerCore 10000 portable charger is a fantastic gadget necessary for college students. You can charge any kind of device rapidly, and be sure you have enough capacity batteries to charge all your devices.
HP ENVY 5055 Portable printer
Of course, if you're a student studying at the 'brick and mortar' educational establishment and do not attend many online classes, you might have the library on campus, where you can print out all the necessary documents, papers, etc. Thanks to the HP Envy 5055 Portable printer, you can be your boss in terms of printing all you need. Print all necessary documents just using your phone and do not have to stay in the long line in the library to get access to the printer.
MATEIN laptop backpack
Gadgets are becoming more and more necessary parts of our life. They even say that your laptop and smartphone are like your virtual home, so it is crucial to have a good backpack to carry all your gadgets in it and ensure that they will not be damaged. A built-in USB charger of MATEIN makes it a laptop backpack that lets you take your devices with you anywhere, from college to any trip you attend. The spacious backing abilities of this backpack let you also put in all the necessary stuff, such as lunch boxes, books, notebooks, etc.
Anker wireless mouse
Each student uses laptops to create necessary papers and different projects for college and university, so if you are working on the laptop for a long time, you need to use a mighty mouse which must be ergonomic and wireless. So, Anker wireless mouse is one of the best ways to become more productive because it is ergonomic and lets you use the natural arm position, which allows staying more productive.
Kindle Paperwhite
Of the most effective and powerful ways to collect all your books in one place is using Kindle Paperwhite. This device is the one we recommend you consider because it lets you load all the reading for the course you are studying into a tiny compact device. Kindle will become one of the best investments to make during your studies and save money for buying paper books.
Wrap Up
Having a bunch of necessary gadgets for college students is essential if you want to be effective and not get exhausted by the countless assignments you get during your studies. We hope that our selection of all necessary devices will let you ease the process of getting a desired degree in your chosen college or university. We wish you good luck!