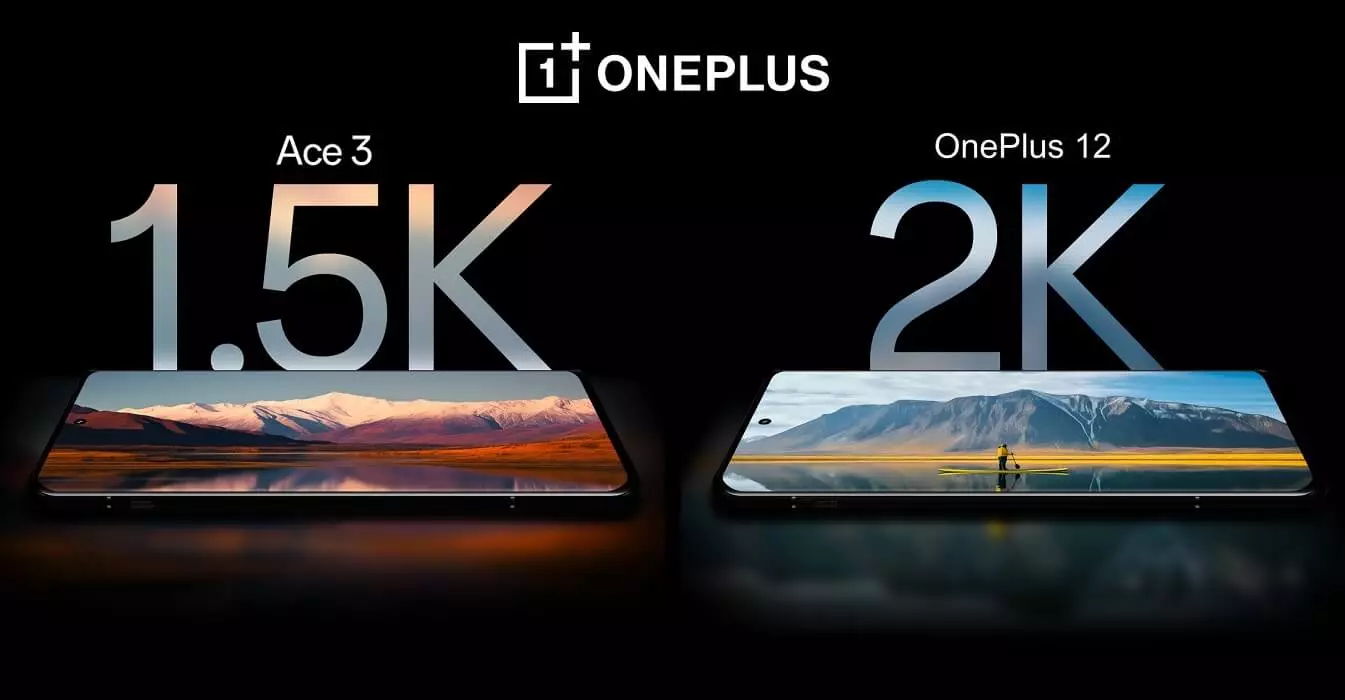 OnePlus and BOE have collaborated to unveil the X1 (Oriental) Screen, following a series of teasers. OnePlus highlighted its history of spearheading various mobile phone screen advancements in the past. According to the company, the X1 (Oriental) Screen boasts 6 significant breakthroughs, 9 world-first achievements, and 12 global premieres in terms of display, brightness, lifespan, and eye protection.
Equipped with OPPO's inaugural self-engineered image quality engine Display P1 chip, the screen ensures a 90% precision pixel-level calibration algorithm, promising superior image quality, increased brightness, and a 13% reduction in power consumption. Its self-developed single-pixel calibration technology individually fine-tunes each sub-pixel, leading to a clear, grain-free, and pristine display effect.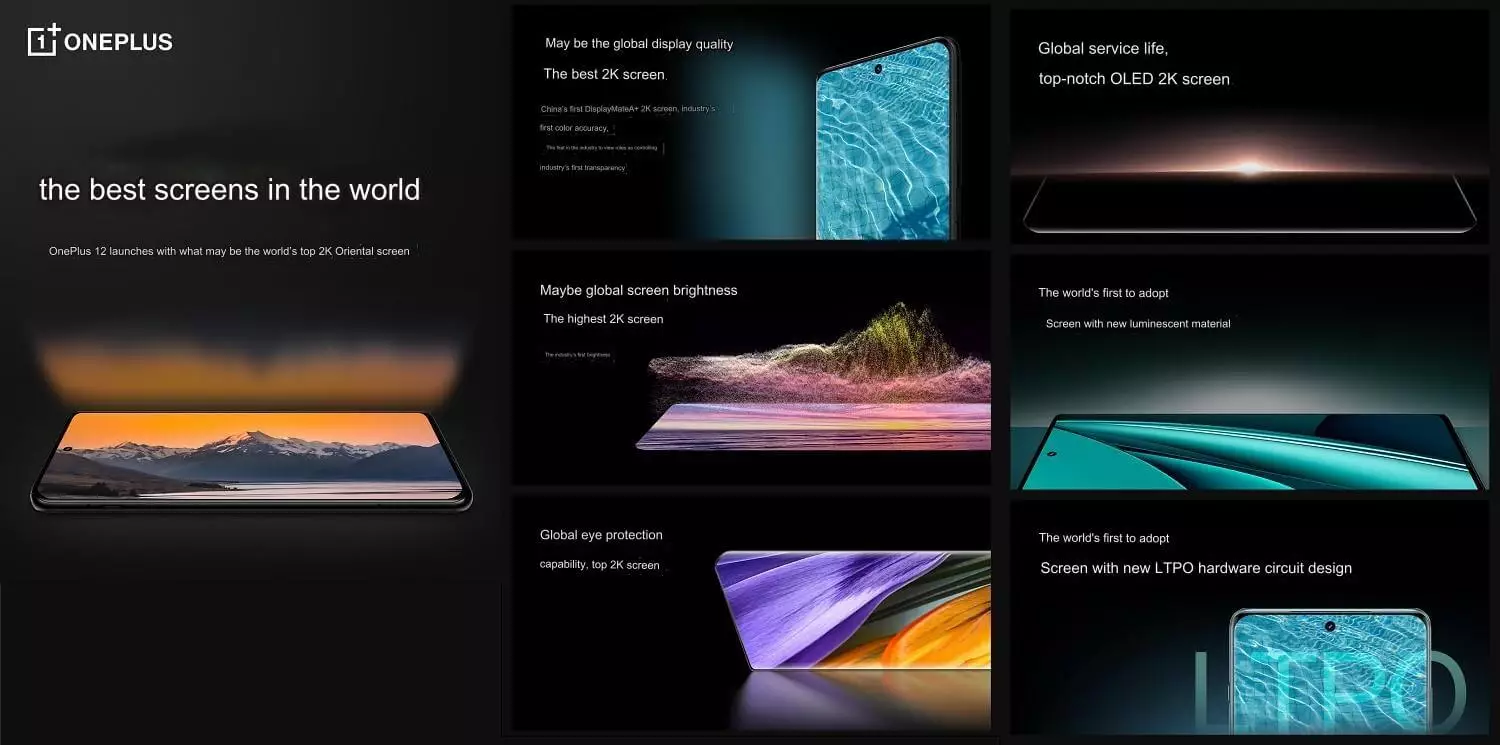 Through a joint effort, OnePlus and BOE have introduced 5 innovative technologies, excelling in transparency, color cast control, and other performance metrics. Additionally, they have achieved the distinction of being the first domestically produced DisplayMate A+ 2K screen, setting a remarkable 18 records.
The upcoming OnePlus 12 will mark the debut of the world's leading 2K "X1 (Oriental) Screen," a first for the brand. This screen, the first domestically produced 2K screen to receive DisplayMate A+ certification, has set an impressive benchmark by breaking 18 records.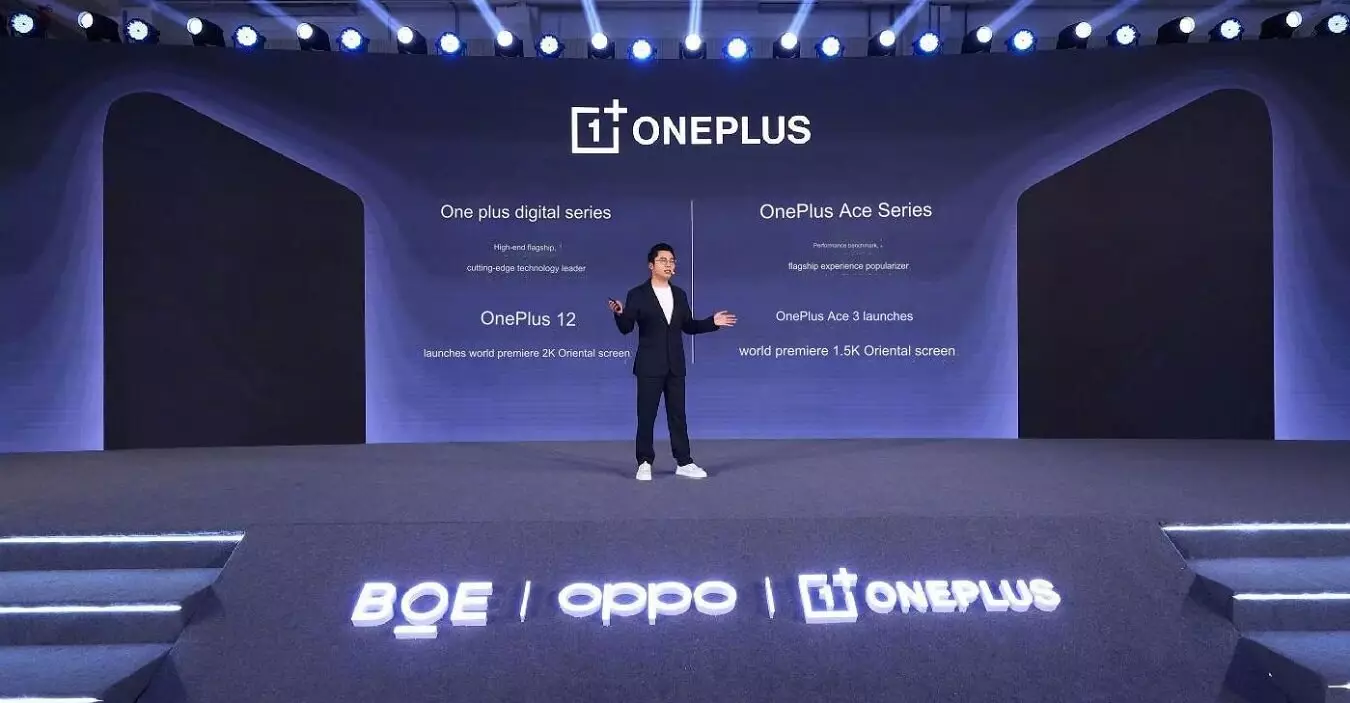 Regarding brightness, eye protection features such as high-frequency PWM dimming, blue light filtering, DC-like dimming, and lifespan, among other aspects, the X1 (Oriental) Screen surpasses the industry's highest 2600 nits for 2K screens. This exceptional brightness not only enhances visibility in outdoor conditions, making the HDR effect more vibrant, but it also delivers power efficiency at equivalent brightness levels. Additionally, it addresses the issue of OLED degradation, boasting a lifespan of more than twice as long as the industry average.
The upcoming OnePlus Ace 3 will introduce a 1.5K "X1 (Oriental) Screen" for the first time. Further information about these displays will be revealed in due course.