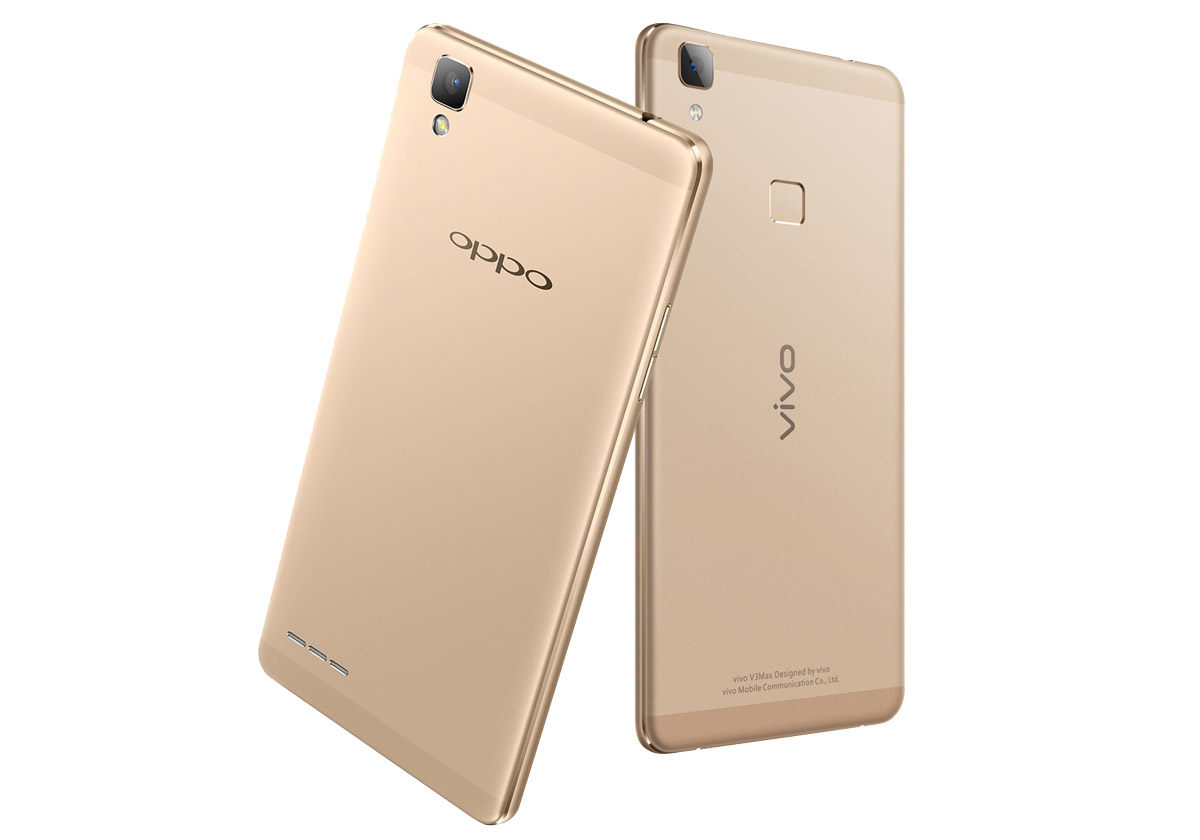 Global sales figure of smartphones are out for Q1 2016 and it seems that both Xiaomi and Lenovo haven't had a good start to the year. Both are now out of the top 5 smartphone vendors list (based on sales volume) and taking their place are Oppo and Vivo.
According to IDC Oppo sold 18.5 million smartphones in Q1 2016 which is growth of 153.2% YoY, giving the company the 4th spot in terms of marketshare at 5.5%.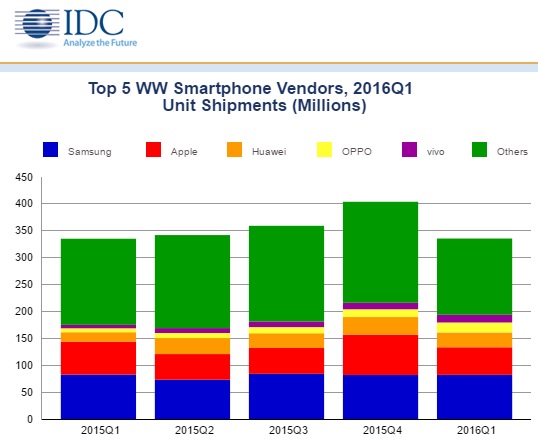 Vivo also made it to the top 5 with 14.3 million smartphones sold. The huge sales reported by both companies is due to their focus on tier-2, tier-3 cities in developing countries including India. Both companies have been focusing on making their local distribution network better than focusing only on the online segment. Both Oppo and Vivo have begun to setup local manufacturing in India, and now poised to capture even more marketshare.
Melissa Chau, IDC Senior Research Manager, added:
Along China's maturing smartphone adoption curve, the companies most aligned with growth are those with products serving increasingly sophisticated consumers. Lenovo benefited with ASPs below US$150 in 2013, and Xiaomi picked up the mantle with ASPs below US$200 in 2014 and 2015. Now Huawei, OPPO, and vivo, which play mainly in the sub-US$250 range, are positioned for a strong 2016.
But compared to the top-guns, both Oppo and Vivo have a long way to go. Samsung still maintains the lead with 81.9 million smartphones sold giving it a commanding lead with 24.5% market share, compared to Apple which saw a decline from 61.2 million in Q1 2015 to 51.2 million smartphones sold in the same period this year in 2016. This resulted in a decrease of market share for Apple from 18.3% to 15%.
Next on the list is Huawei with 27.5 million smartphones sold thanks to a popular Nexus 6P and Honor 5X which were internationally available. This is a YoY increase of 58.4% for the Chinese company and marks a great growth phase at the start of the year. The company has recently launched the Huawei P9 which has received mixed reviews.
Samsung is poised to remain at the top through the entire year with excellent sales of the Galaxy S7/S7 Edge. Launching both of these phones earlier than the competition and making them available earlier had a huge impact on sales. The company is now looking at a 42% increase in profits compared to Q1 2015 all thanks to the strong sales of the Galaxy S7.
At the same time, Apple reported its first ever revenue drop in 13 years due to a decline in sales of its iPhone lineup. Apple's decline in profit is just comparative, as the company is still making huge margins from its smartphones compared to Android manufacturers. The Cupertino giant saw a decline in sales in mainland China, but for the rest of the APAC region numbers weren't that great apart from India, where we saw a YoY growth in sales of over 56%. So, the next quarter may be better for Apple but its going to be excellent for Samsung, as they plan to launch the much awaited updates to their popular Galaxy J series in India and other regions.
To keep its strong financial year going, Samsung is also expected to launch the Galaxy Note 6 earlier this year. There have been reports that Samsung has been toying with this idea for some time and given the expansion of global availability of the new A and J 2016 series, this seems like the next logical step.