Today, OPPO has showcased three breakthrough technologies at the OPPO INNO DAY 2020 in Shenzhen, China under the theme "Leap into the Future". It also announced a "3+N+X" technology development strategy and shows the OPPO X 2021 rollable concept smartphone with the expandable screen, OPPO AR Glass 2021, and OPPO CybeReal AR application.
3+N+X Technology -
The 3+N+X technology development strategy where the "3" refers to the three underlying technologies, namely hardware, software, and services technologies, "N" represents a number of OPPO's essential capabilities, including AI, security and privacy, multimedia, and interconnectivity and the "X" refers to the leading-edge and differentiated technologies and strategic resources such as the flash charge technology that foster innovation and greatly improve user experience.
OPPO X 2021 rollable Concept Phone -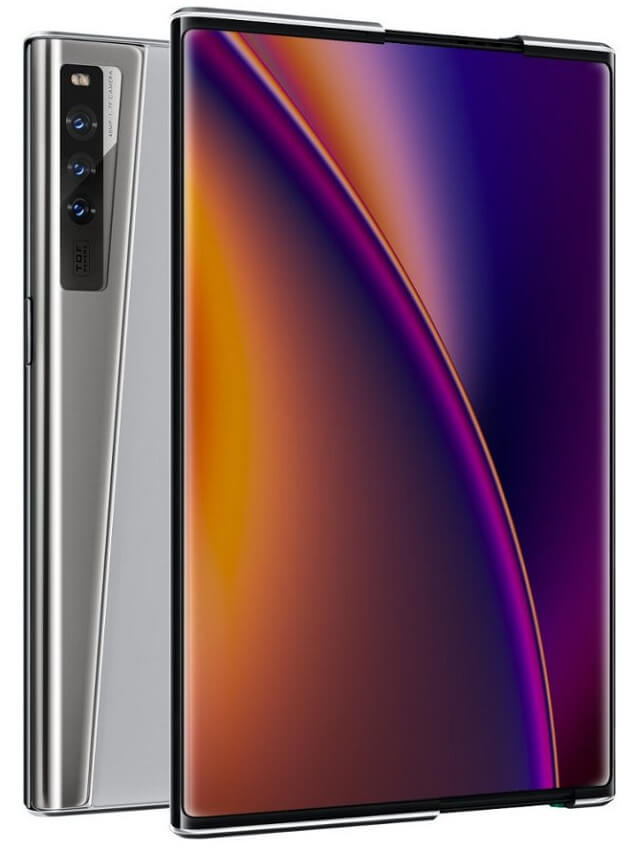 The OPPO X 2021 rollable concept phone is the company's latest achievement in flexible display and structural stacking, bringing users a more natural interactive experience. It has three proprietary technologies with the Roll Motor powertrain, 2-in-1 Plate, and self-developed Warp Track high-strength screen laminate made with high-strength steel that is just 0.1mm thick at its thinnest. They lead to a continuously variable OLED display that expands from 6.7 inches to 7.4 inches tablet view.
Time to get hands-on in the experience zone! 👀

Stay tuned for more and follow the latest with #OPPOINNODAY20 pic.twitter.com/BVcqI6pcbd

— OPPO (@oppo) November 17, 2020
The 2-in-1 plate on the rollable OLED concept phone uses a comb-like internal structure for consistent strength in any shape. Despite this rolling mechanism, the display doesn't show any crease or folds, thanks to bearing with a slider on the display side with a 6.8mm arc. OPPO said that it applied for 122 patents for the device that includes 12 patents related to the rolling mechanism alone. The image shows a triple rear camera setup and a side-mounted fingerprint scanner, but the company did not announce any specifications of the device or when we can see it in reality.
OPPO AR Glass 2021 -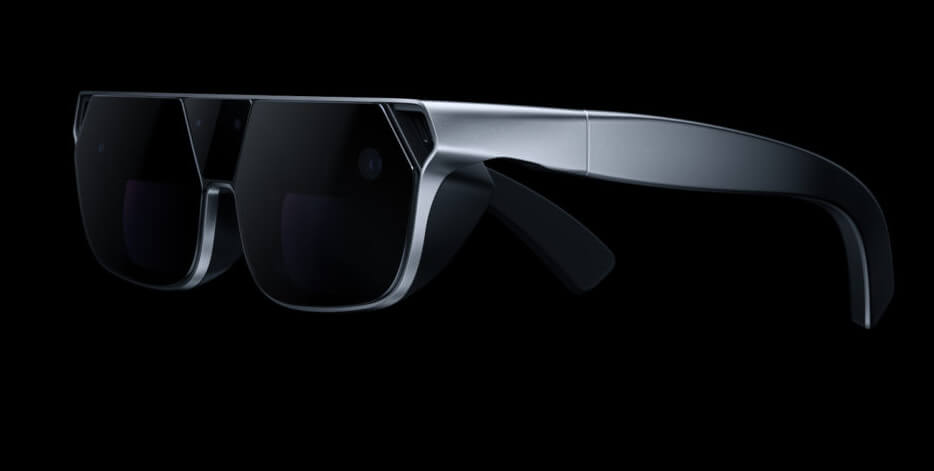 The company also announce OPPO AR Glass 2021 that uses a brand-new split design with a compact and ultra-lightweight and is nearly 75% lighter than its predecessor. It is built with the Birdbath optical solution, enhancing the immersive experience, and features diverse sensors along with a stereo fisheye camera, one ToF sensor, and one RGB camera.
Here's a look at the interface for #OPPOARGlass2021. Would you like to go shopping for furniture using augmented reality? #OPPOINNODAY20 pic.twitter.com/2hm0NhBakD

— Henry Tang (@HenryTangHai) November 17, 2020
It supports a number of natural interactions, including interactions through a smartphone, gesture-based interactions, spatial localization, and new three-dimensional spatial localization calculation within milliseconds, achieving precise localization and offering users real and natural experience of spatial interaction in the AR world through constant update and feedback of the real-time position of the user within the space.
You can increase sharpness, brightness, and a semi-open rear cavity acoustic design, the OPPO AR Glass 2021 'Birdbath' optical solution creates a home-theater experience equivalent to watching a 90-inch screen from 3 meters away. When you connect an OPPO Find X2 Series device to OPPO AR Glass 2021 through USB-C, the Snapdragon 865 chipset enables up to 40% CPU and 50% GPU performance boost and also allows touch and swipe control on AR Glass 2021, similar to the TV remote.
OPPO CybeReal AR Application -
The company also announce OPPO CybeReal AR application, which is powered by real-time, spatial calculation technology enables high-precision localization and scene recognition and is supported by OPPO's three core technologies, including accurately reconstructing the world to the centimeters, real-time high-precision localization, and OPPO Cloud, enriching user's perception and understanding of the real world.
OPPO CybeReal works by building a digital-twin world for high-precision localization. It will rely on OPPO Cloud storage, computing and data transmission capabilities for its high accuracy. #OPPOINNODAY20 pic.twitter.com/EWXfgxSi5E

— OPPO (@oppo) November 17, 2020
OPPO incorporates multiple sensing technologies in CybeReal. The location is first estimated by considering the current status of GPS, or movement sensors, Wi-Fi, and Bluetooth information. The Cameras and SLAM or Simultaneous localization and mapping algorithms are then used to achieve even more accurate spatial localization. Finally, artificial intelligence enables smartphones with CybeReal to understand what it sees. It means, within milliseconds can correctly identify the user's exact location within millimeters and one degree.