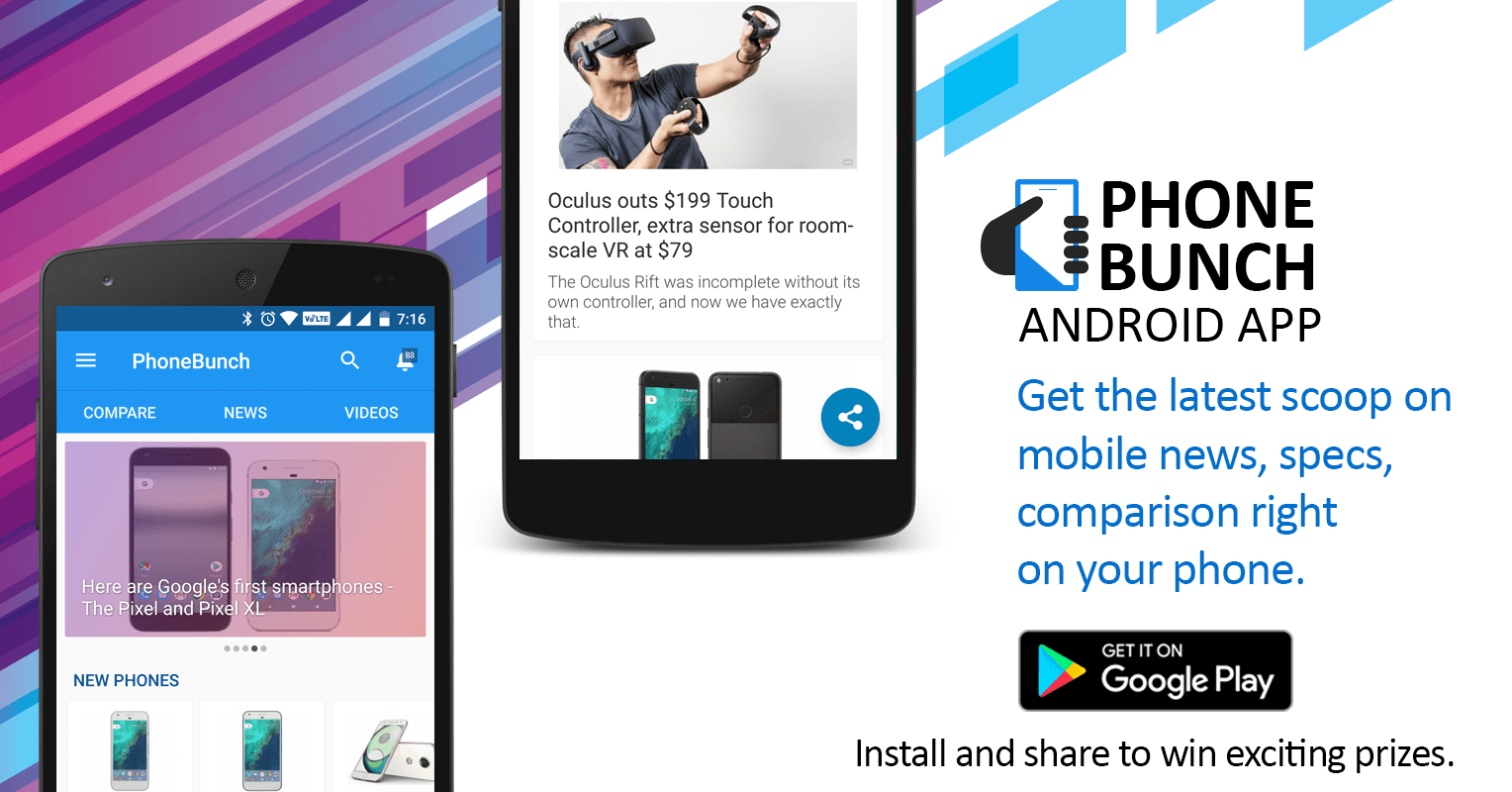 After months of hard work and beta testing, the PhoneBunch Android App is finally ready for prime time. This is simply the best app we have ever made. Built from the ground up for a mobile first experience, be it auto scaling fonts and images, leveraging local caching for faster loads/reloads or deep-linking search results from the web to the App, this has everything and more.
The PhoneBunch App is a complete new ecosystem for us, where our readers would be able to engage with us on a one-on-one chat, check all available Deals on mobiles and accessories and also get real time notifications on news, upcoming offers and new launches. You have access to everything you find on our desktop website including news, smartphone comparisons, videos, deals and the Ask Us chat option (Subscription Only). With Ask Us, you can initiate a chat with us to get information about a smartphone, a buying decision or anything you want to know about mobile technology.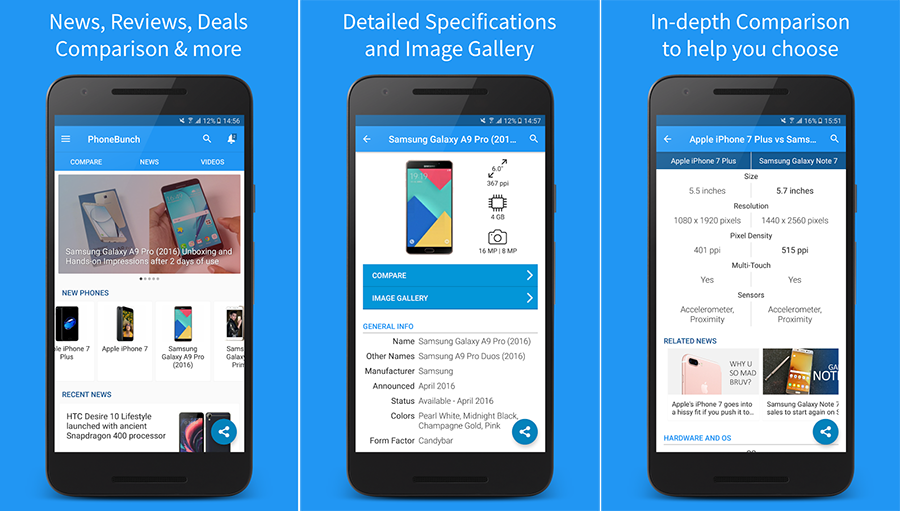 All this is made faster with universal Search, where you can get news, specs and videos related to any phone you want to know about. Then there's Deep Linking where all search results on the web would automatically open in the app instead of the desktop or mobile website. There are four Widgets to always stay up to date on the world of mobile technology - you can choose from among Latest, Featured or Trending News as well a New Phones widget.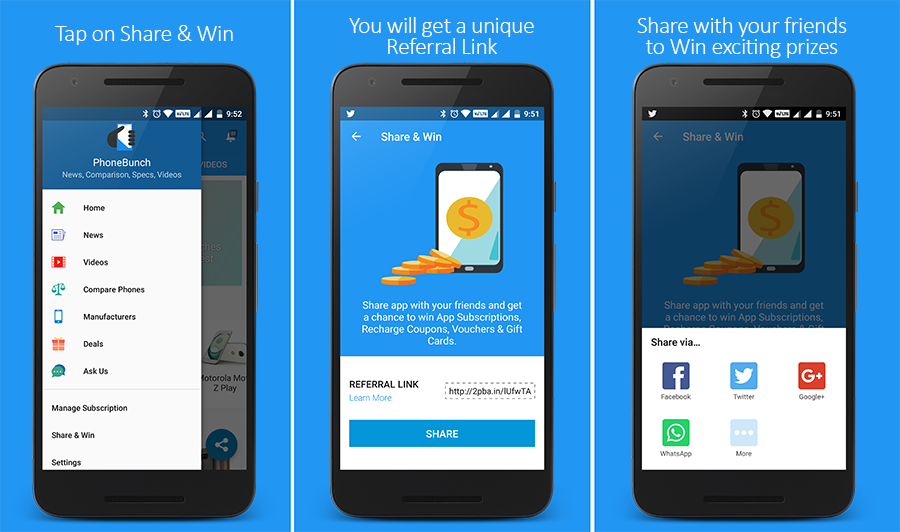 To thank our wonderful readers we are also introducing a Share & Win option through which you will be able to win app subscriptions, recharge coupons, vouchers, gift cards and lot more. Its pretty easy to participate:
All you need to do is download the PhoneBunch app from the Google Play Store
Swipe from the left and tap on Share & Win
You will get a unique referral link and all you need to do is share the link with your friends/family.
The more people install the app with your link, the better your chances to win gifts.
Winners will be chosen every 15 days and will be notified via email.
We have also built in a Subscription service, where you can enjoy an ad-free experience, Ask Us chat, access to content earlier and exclusive deals. The subscription service is paid and will be extended later to the desktop and mobile websites so that you can continue the same experience throughout our services.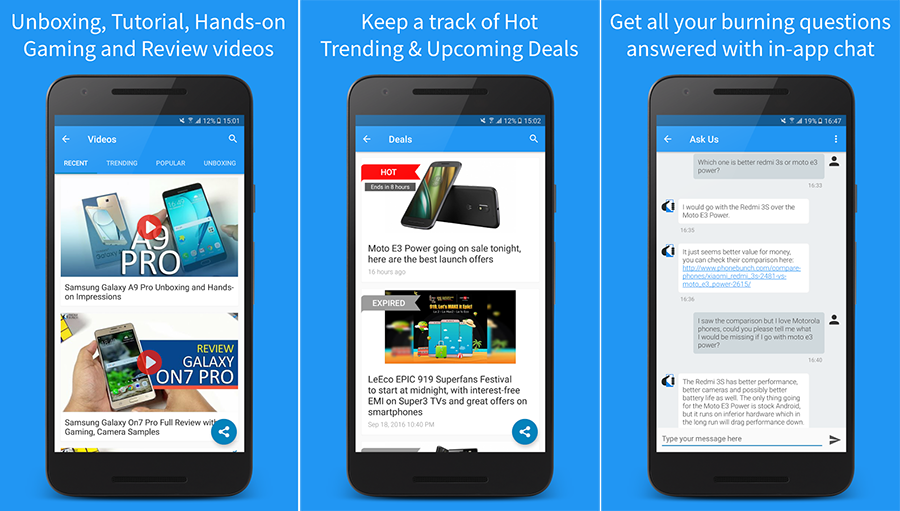 When you start using the app, it will start surfacing content you would like to read as well as trending, popular content which may of interest to you. We are building an AI engine to help you further in finding the best phone based on your need and we are going to involve you in every bit of that process.
Creating this app has been a process where we have taken into account suggestions from all our readers. But we understand this is a continuous process. We would love to get feedback on the app as well as any feature requests. If you find any issues with the app too, then please to send an email to contactus@phonebunch.com so that we can fix it ASAP. We are always looking for input to make PhoneBunch better and we really appreciate your support.