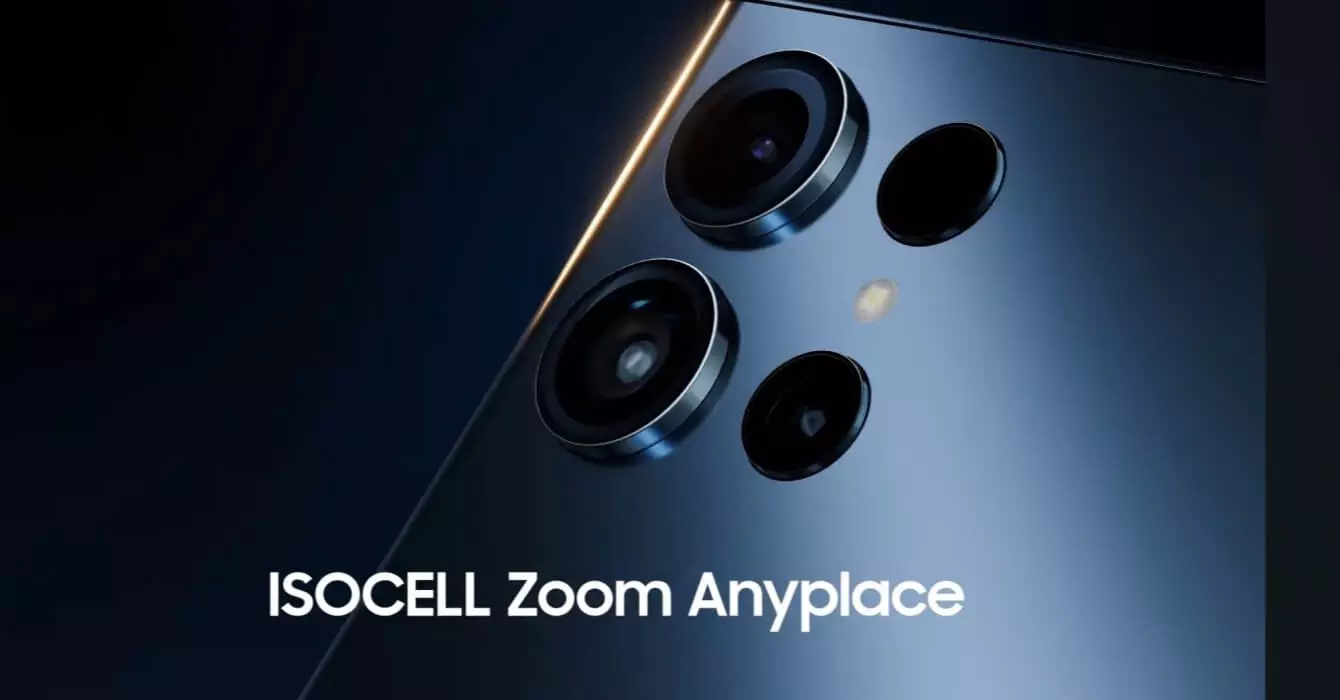 Qualcomm introduced the Snapdragon 8 Gen 3 SoC, showcasing the new Zoom Anyplace feature that is backed by Samsung's inaugural 200 MP image sensor, tailored for Snapdragon, Earlier this week. Today, Samsung has elaborated on the capabilities and shared insights into the End-to-End (E2E) AI Remosaic designed for capturing images with the 200MP camera.
ISOCELL Zoom Anyplace -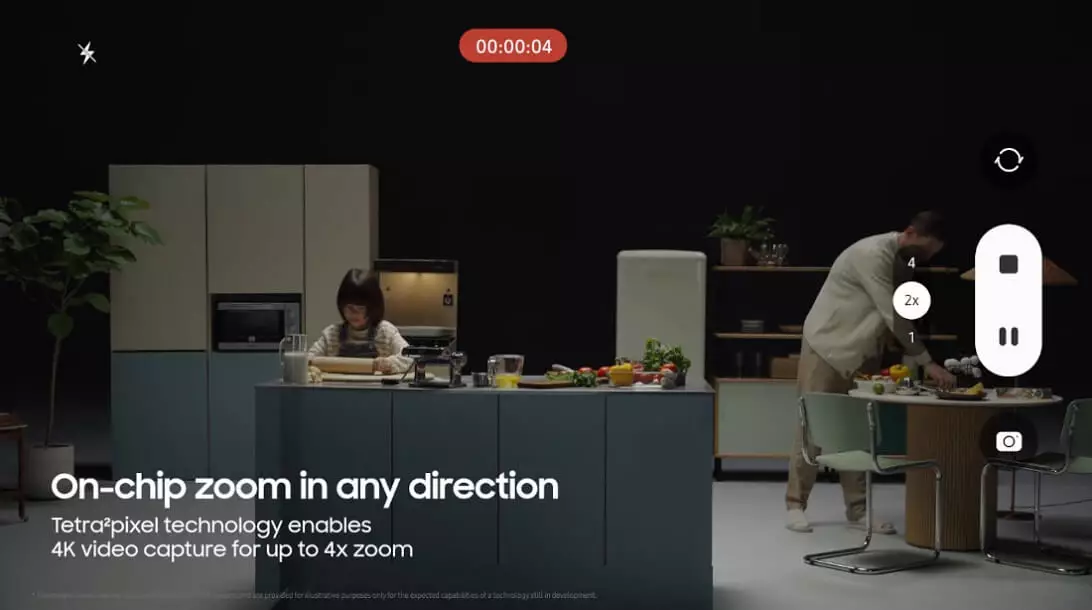 The ISOCELL Zoom Anyplace feature empowers users to designate their desired subject, enabling the camera to automatically track and capture it without the need for manual adjustments while shooting a video. Samsung affirms that even swiftly moving subjects remain within the frame, reducing the occurrence of shaky footage during video capture.
According to the company, ISOCELL Zoom Anyplace facilitates the simultaneous recording of both the comprehensive field of view and the zoomed-in segments in videos. This dual recording process maintains a high resolution for both the full-screen and zoomed-in perspectives.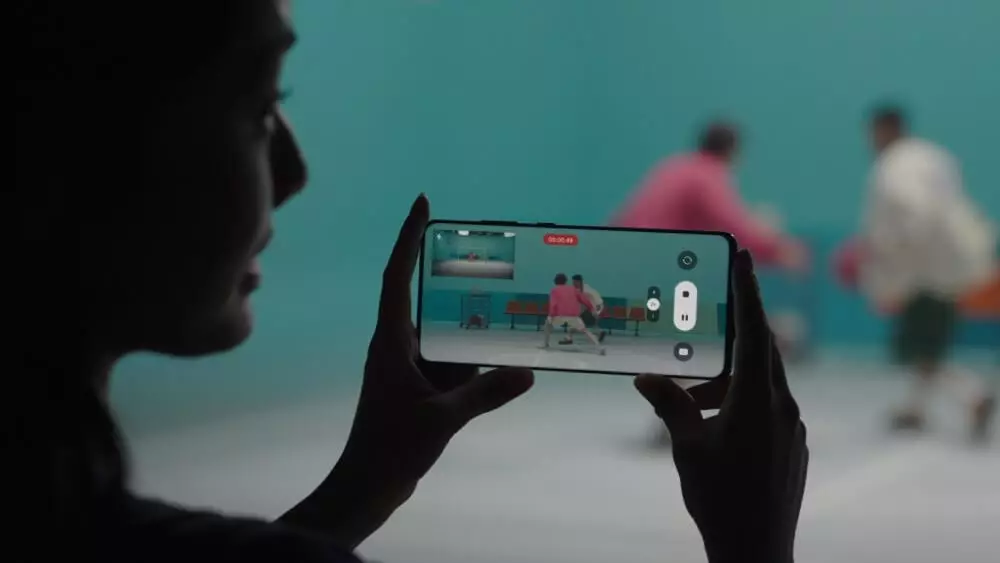 Furthermore, users can zoom in on subjects located at the periphery of the screen without altering the camera's angle for a wider shot. This expanded flexibility in filming offers users a broader range of creative options, thereby enhancing the overall filming experience.
The introduction of in-sensor zoom by Tetra Pixel eliminates the need for users to compromise due to zoom limitations. In contrast to digital zoom, which previously resulted in reduced image resolution when zooming in on specific regions of interest (ROI), the in-sensor zoom technology selects the desired area from the entire field, ensuring that the original resolution is maintained. This process enables the sensor to retain the initial 12.5MP resolution, significantly enhancing the vividness of video footage.
With the 200MP wide camera, users can seamlessly zoom in at 2x or 4x without any loss in resolution, eliminating the need to switch from a wide-angle to a telephoto lens when zooming in at 3x or beyond, a shift that could potentially alter the camera's angle.
E2E AI Remosaic for Image Capture -


The End-to-End (E2E) AI Remosaic for image capture improves the capture process by enabling the remosaic and ISP to take place simultaneously. This takes a process that occurs in sequence and makes it occur in parallel, thereby reducing remosaic latency by up to half.
The end result is an overall faster image processing time, which reduces the shooting time of 200MP images and improves image quality.
Samsung did not reveal when the new features will be implemented in its phones with 200MP cameras, but we can expect it in the Galaxy S24 Ultra since it should be powered by Snapdragon 8 Gen 3 SoC.