After multiple warnings and several incident reports, you would think that people would start getting their Galaxy Note 7s replaced. But they have not. In a recent incident a small boy aged 6 was injured when a Note 7 exploded in his hand, this is not Samsung's fault anymore. The company has tried to do everything right ever since issues with the battery of the Galaxy Note 7 emerged. They issued a worldwide recall, they are giving loaner Galaxy J series devices, refunds, replacements whatever you need.
But people are still not ready to replace their Note 7 even after Samsung has got the federal authorities involved in the US and is co-operating with governments worldwide. Most countries have banned the use of Note 7 on a flight or in checked-in baggage. Its time to wake up and stop thinking that this won't happen to you. Just go the store / retailer you purchased it from and ask for a replacement, loaner or refund whichever you want.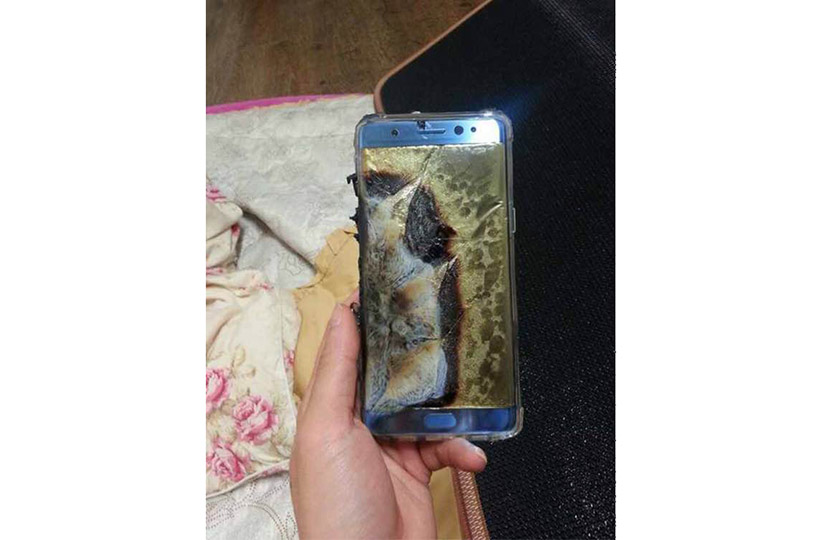 Reports came out earlier today that the South Korean giant may start remotely de-activating devices after September 30th if they are not exchanged. The news follows a Redditor's conversation with Samsung reps, also adding that customers will get a care package including the replacement Note 7, GearVR and a prepaid return label for the defective handset as early as September 19th. But Samsung has refuted the claims. But they are still urging to power down the devices immediately and exchange your device with a new one as soon as possible.
More on the Galaxy Note 7 Recall
Indian Aviation Regulator (DGCA) bans the use of Galaxy Note 7 on flights
FAA advises against use of Galaxy Note 7 on flights, Australian airlines outright ban it
Here's how to get a refund or replacement for your Galaxy Note 7 in the US
Get a full refund for your Galaxy Note 7 purchased from T-Mobile
Samsung recalls Galaxy Note 7 worldwide amid fears of exploding batteries