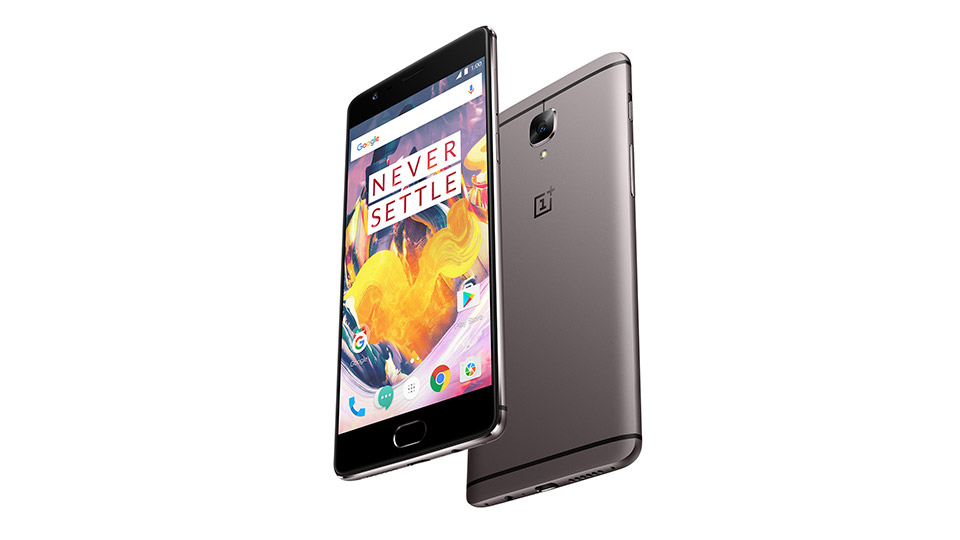 So, the OnePlus 3T is finally out and you may be wondering what is different between the OnePlus 3 and OnePlus 3T. Let's find out.
First, let me just tell you what is similar, you have the same 5.5-inch 1080p Optic AMOLED display here, unibody metal construction, 6GB LPDDR4 RAM and 16MP rear camera. You also have fast Dash Charging technology built in for a full day's worth of battery life in just 30 minutes of charge. The design of the phone remains similar as well, with 2.5D curved Gorilla Glass 4 covering the front and aluminum alloy at the back. It is still a dual-SIM 4G LTE smartphone with VoLTE support. The connectivity options remain the same with dual-band WiFi ac, Bluetooth 4.2, GPS with GLONASS and NFC.
Faster, more Powerful
The OnePlus 3T is more powerful with the 2.35GHz quad-core Snapdragon 821 processor which is said to be 10% faster than the Snapdragon 820 found on the OnePlus 3.
More memory to capture videos
OnePlus is also adding a new 128GB UFS 2.0 storage option with the OnePlus 3T which is a huge advantage especially for people who like to capture 4K videos. Still, there is no microSD expansion but with the larger storage, we can let it slide.
New front camera
You now have a 16MP wide angle front facing camera with better low light performance, larger pixel size. That's a great addition. The 3T also gets sapphire glass on the rear camera lens enclosure for added scratch resistance.
Bigger battery
OnePlus has also managed to squeeze in a 3400 mAh battery on the OnePlus 3T which is 13 percent larger than before (3000 mAh). It still supports the company's Dash Charge technology.
New color
The OnePlus 3T comes with a brand new color, Gunmetal which looks a lot like brown but adds a distinct color palette to the OnePlus line-up. It makes the 3T stand apart. You can always go for the soft gold color option as well.
Android Nougat?
Not at present. The OnePlus 3T still runs on Android 6.0 Marshmallow based Oxygen OS 3.5 but it will be getting its Nougat update later this year.
Pricing
The OnePlus 3T has been priced at $439 (Rs. 29999) which is just $40 more than the OnePlus 3 and for that you are getting a better processor, bigger battery, and a better front camera as well. This will again be quite the bargain. Given the new launch, OnePlus may reduce the price of the OnePlus 3 which would make it even more lucrative.