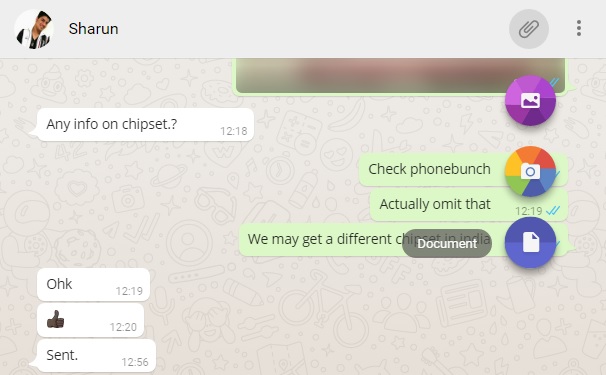 WhatsApp has added some neat features to its web interface which now allows to send documents and PDF files.
Sharing documents has been available on WhatsApp Android and iOS apps for quite some time now but for the first time you can do that on the Desktop. Just this week WhatsApp also announced its Desktop PC apps for Windows and Mac, and document sharing works there as well.
In addition to sending documents, you can change your profile picture, delete or archive chats and accept/delete group requests. The WhatsApp Web interface also allows you to mute chats.