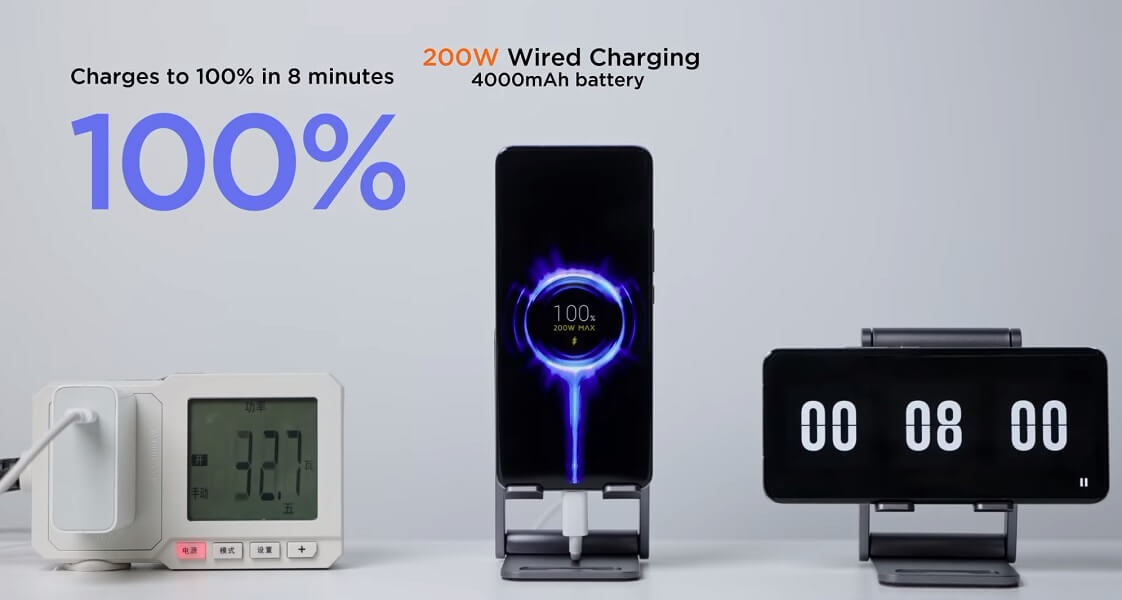 Today, Xiaomi has introduced its world fastest charging technology the 200W HyperCharge fast charging which is currently the highest ever in a smartphone. After introducing its 100W fast charging technology in 2019 and then 120W fast charging with Mi 10 Ultra last year. The company also released a video that shows a Mi 11 Pro custom build phone with a 4000mAh battery that takes just 44 seconds for 10% charge, 50% in just 3 minutes, and 100% charge takes just 8 minutes.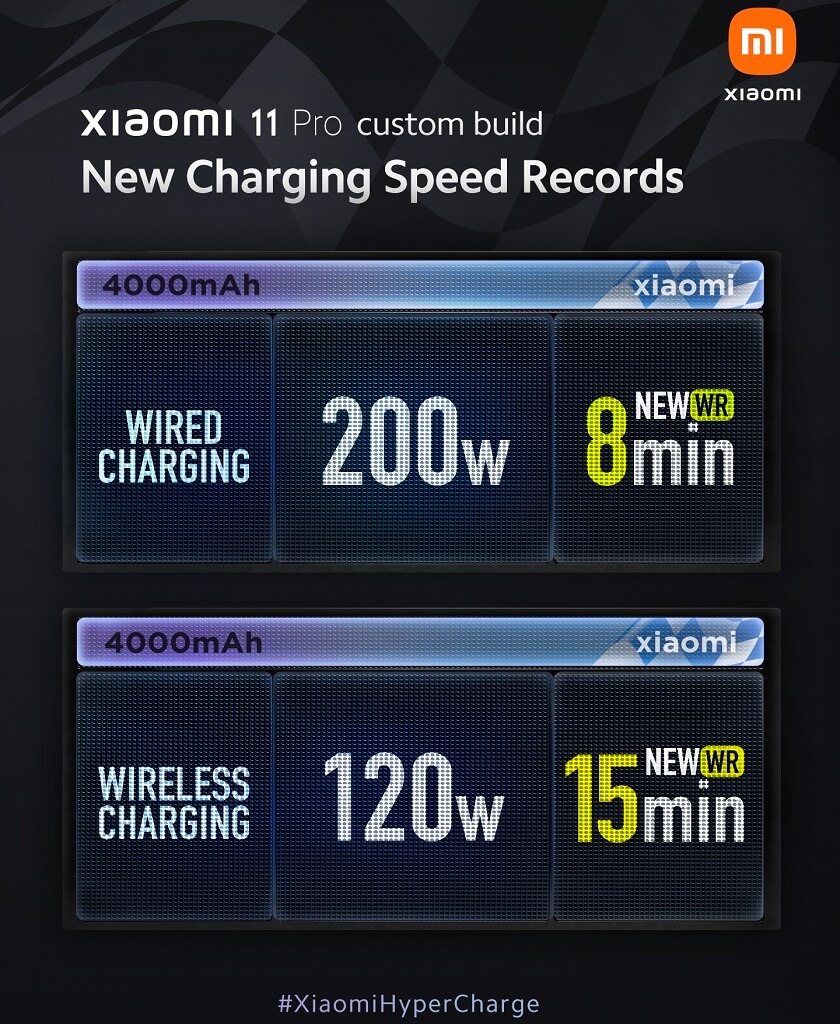 The company also introduced the world's fastest 120W wireless fast charging technology that can charge the 4,000mAh battery from 0 to 100% in just 15 minutes as compared to 19 minutes in the 80W wireless fast charging technology that was introduced last year. Xiaomi has shown a demo video of these fast charging technologies in a modified Mi 11 Pro smartphone that has a 4,000 mAh battery on the phone being charged up to 10% in 1 minute, 50% in 7 minutes, and 100% in 15 minutes.
Charge up to 100% in just 8 minutes using wired charging and 15 minutes wirelessly! #XiaomiHyperCharge

Too good to be true? Check out the timer yourself! #InnovationForEveryone pic.twitter.com/muBTPkRchl

— Xiaomi (@Xiaomi) May 31, 2021
Xiaomi also says that these charging technologies are new industry records for both wired and wireless fast charging. But the company did not say anything about the release of these charging technologies that when will be implemented in smartphones.