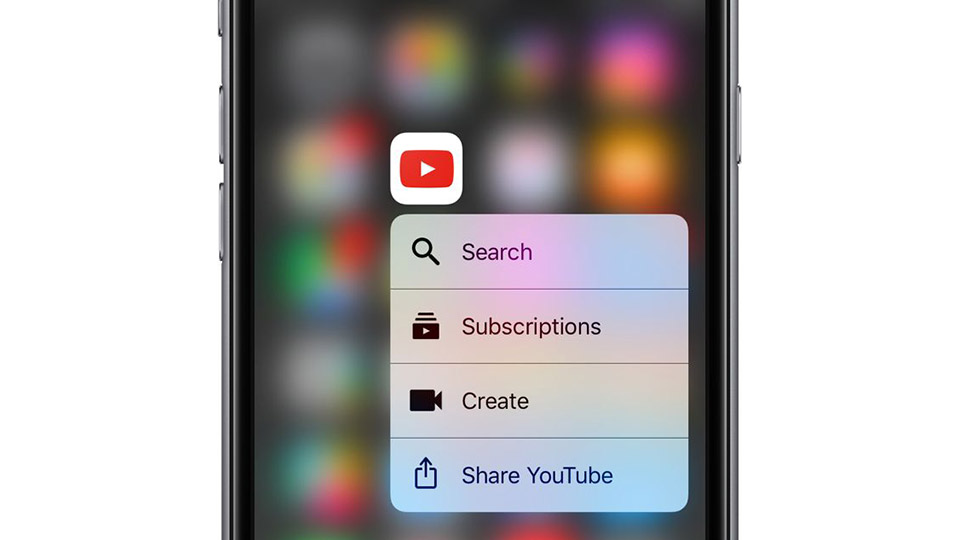 YouTube is the newest app to get support for 3D Touch actions for iOS. All you need to do is be signed into your YouTube account, force press on the YouTube icon and you will get options to search for videos, open subscriptions, create a video and share the app.
The first two options are quite obvious, but the next option to create a video opens up the camera interface directly and you can begin recording. The last option shares the App Store link for the YouTube app.
All these 3D Touch actions are now available with YouTube version 11.35. Its available to download for free from the App Store.
Download: iOS | Source: iDownloadBlog