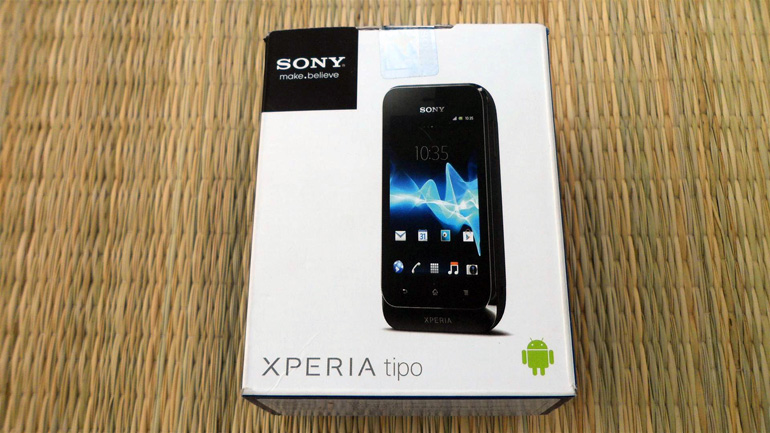 Introduction
The Xperia Tipo is an entry-level android handset from Sony. It features a 800MHz processor which powers its 3.2-inch HVGA display, with 512 MB of RAM. The best thing about the phone is that it has 2.5GB of internal storage and its vibrant display plus that it has a 3.2 MP camera.
In The Box
Inside the box there are the usual set of accessories namely the headset, wall charger, the MicroUSB to USB datacable, a 1500 mAh battery, the Sony Xperia Tipo handset and a free screen-guard. There's your usual warranty information and user manuals in there as well.
First Impressions
When you see the Xperia Tipo for the first time, it seems like a very small phone, even though it has a 3.2-inch HVGA display. When compared with similar phones of the same screen size, it just appears smaller and is lighter as well, but even then it has exceptional build quality. There is no creaking from the housing and the buttons have good travel as well.
The backcover is very solid, and has a matte textured finish. There are three capacitive buttons at the base of the screen, namely Back, Home and Menu. The phone is powered by a 800MHz processor which is quite zippy and fares well due to the 512MB RAM as well as the HVGA screen resolution. The touch sensitivity of the device is quite high and the screen did not register any incorrect touches. The buttons too have good backlighting which makes them quite visible in the dark.

We'll be back with a more detailed review where we would test the display, hardware benchmarks, camera, multimedia features and gaming on the Sony Xperia Tipo.
Unboxing Image Gallery