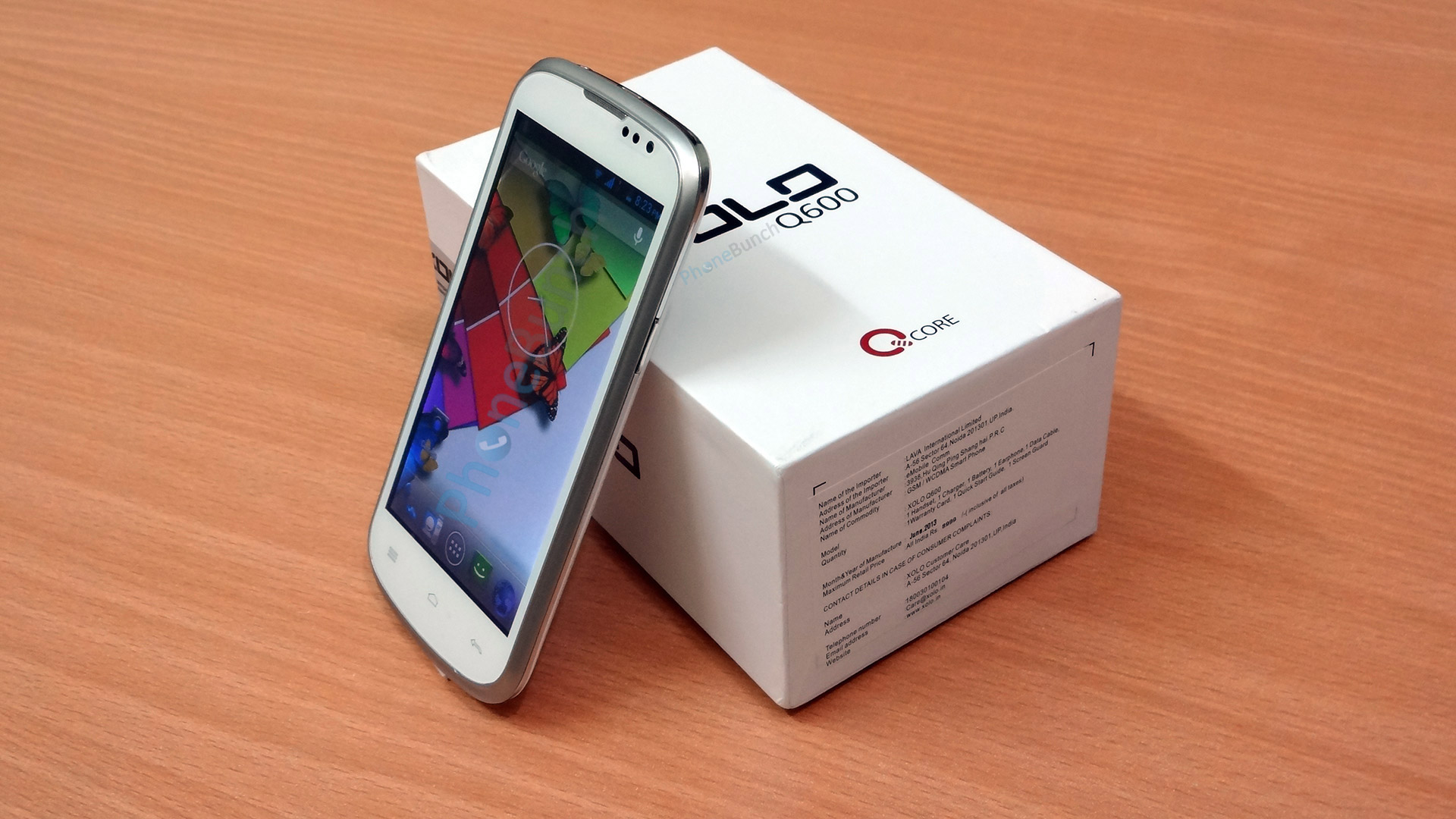 Introduction
The XOLO Q600 is the cheapest quad-core Android 4.2 Jelly Bean handset in India and the latest entrant in the QCore series from XOLO. The Q600 features a 4.5-inch FWVGA (854x480 pixels) TFT display which has both vibrant colors and is quite sharp. Apart from that the XOLO Q600 is powered by a 1.2 GHz quad-core processor, with 512 MB RAM and 4GB expandable internal storage. The XOLO Q600 is available starting at Rs. 8,499 from various online retailers.
In The Box
Apart from the usual accessories, namely, the USB wall-charger, micro USB data-syncing and charging cable, the 2000 mAh battery, headset and the user guides, you also get a screen guard free within the box. Strangely you get black ear-buds with the device. Other than that, the packaging quality is great, and minimalist as is with all XOLO Smartphones.
First Impressions
The XOLO Q600 is a looker, from its glossy backcover to its dual-metallic finish on the sides, the phone is great to look at. Although its a bit on the heavier side, nevertheless the Q600 seems like a premium product. The dual chrome trim surrounds the entire sides of the device which includes the volume rocker and the power button as well. There are three capacitive buttons at the base of the display , namely Home, Back and the Menu, but they don't have adequate lighting. XOLO hasn't changed Stock Android 4.2 much, the Q600 has a stock launcher and lockscreen. Although there is certain customization done in terms of apps including XOLO Secure and XOLO Power management.
The phone zips along on every task it is given with its 1.2 GHz quad-core processor, and 512 MB RAM. The XOLO Q600 was snappy at every task we threw at it, and considering you can now get a quad-core smartphone at this price with good build quality, we are definitely impressed. Nevertheless, we'll be back with a detailed review of the XOLO Q600 including display, camera samples, benchmarks, gaming review as well as other features. If you have any requests regarding a specific feature of the Q600 or want something particular to be included, just tell us in the comments below.
Unboxing Image Gallery