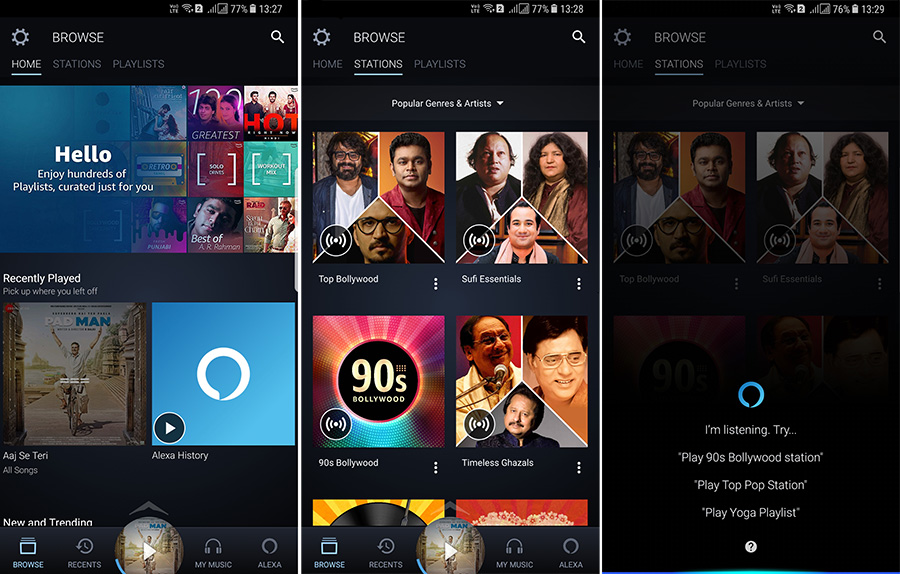 Amazon has launched Prime Music in India and its free for Prime customers. It was introduced last year for Echo devices. It is available for Android, iOS and also the web through music.amazon.in.
Moreover, Amazon Music is ad-free as well. You can choose to play music in several different languages including Hindi, English, Punjabi, Tamil, Telugu, Kannada, Malayalam, Marathi, Bengali, Bhojpuri, Gujrati and Rajasthani as well.
You can also download music for offline listening. Alexa voice is also supported which lets you search for your favorite tracks, artists and even albums.
Amazon Music also has curated playlists from Indian as well as International artists. Those are spread across various genres, moods and more. You just have to download the app and login with your Amazon Prime account and begin listening.