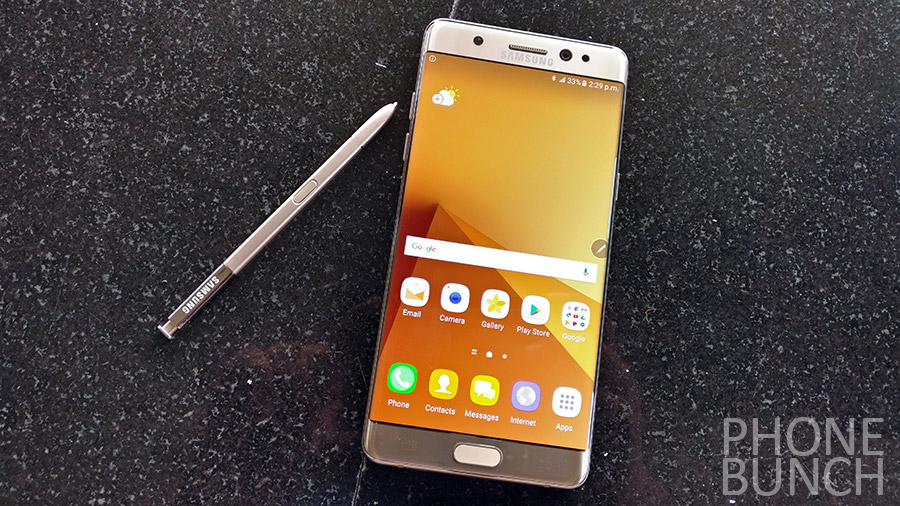 Reports are starting to pour in that Samsung may be facing a supply shortage with the Galaxy Note 7 even before it becomes available. Given stronger than expected pre-orders, the Korean giant has delayed the availability of their new flagship in several regions so that they have adequate stock for initial orders.
In most countries Samsung has set September 2nd availability for the Note 7 including India, where it was launched yesterday. But now we are looking at a delay of 2 weeks to a month. In Ukraine where it was going on pre-order on August 16, will now be going on September 2nd with a September 30 availability. That's a delay of almost a month.
Then there's Russia where the Note 7 was also set to launch on September 2nd but will now make its way on September 16th. In Netherlands, the release date has been pushed a week from September 2nd while the launch in Malaysia has been postponed indefinitely.
The Galaxy Note 7 is one of the most anticipated smartphones of 2016 and if the excellent sales of the Galaxy S7/S7 Edge are any indication, Samsung may just have another huge hit in its hands. Just to bring it into perspective, in the first half of 2016, all three top selling smartphones were made by Samsung: the Galaxy S7 Edge, Galaxy J2 and the Galaxy S7.
Pre-orders for the Galaxy Note 7 in India kick-off August 22nd and you will get the GearVR at a discounted price of Rs. 1990 (actual price Rs. 7290) if you order before August 30th. The Note 7 will be available in stores starting September 2nd.