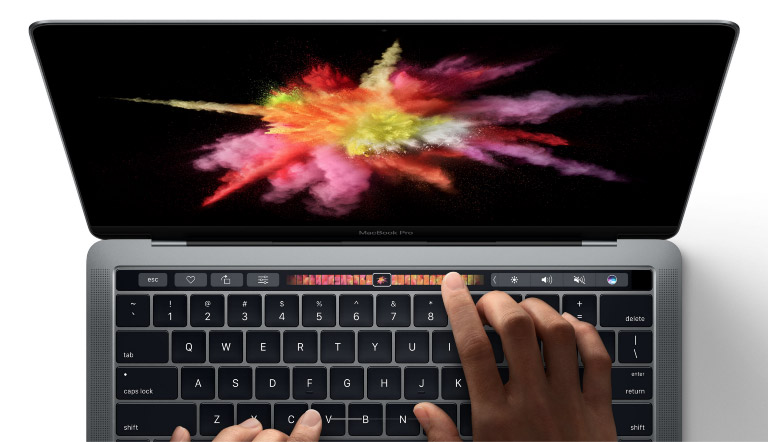 With an almost complete monopoly in the OLED market, it shouldn't come as a surprise that Apple is using Samsung's OLED panel for the TouchBar in its new MacBook Pro.
The report comes from etNews in Korea, which suggests that the OLED panel has been made on Samsung's A2 line. It added further that the Driver Integrated Circuit is also being supplied by Samsung Electronics System LSI Business Department. Apple decided to go with an OLED panel as its about three times thinner than a similar LCD panel with backlight. Moreover, an OLED panel consumes less power as well.
The TouchBar was introduced in the new MacBook Pro 13 and 15-inch units which morph into different buttons, function keys or controls based on the application you are using. At present, there is no confirmation from Apple or Samsung on the supplier of OLED panels but its just a matter of time before we find the actual parts in a teardown.
Apple is also expected to make the switch to an OLED panel for the iPhone 8 for which the company is looking to LG or Samsung to be the chief supplier.
Source: ETNews