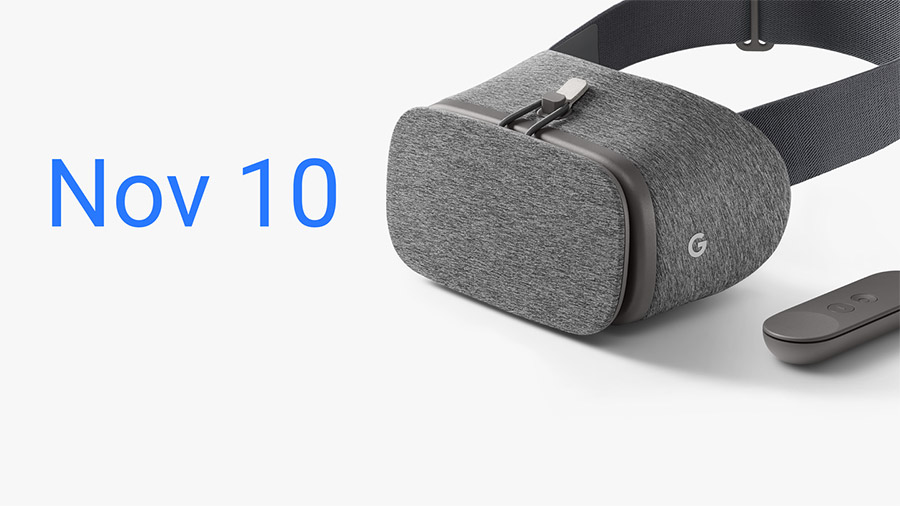 Google has finally announced the launch date of its DayDream View VR headset which for now only work with the Google Pixel smartphones. This will be available starting November 10. If you had purchased it with the Pixel smartphone, it's going to begin shipping on that day as well.
Google's DayDream View also comes with a controller which has built-in motion sensors and can also take voice commands to interact with VR content. It comes in Snow, Slate and Crimson colors, made of fabric for a softer more comfortable viewing experience. When not in use, the controller can be kept safe inside the headset.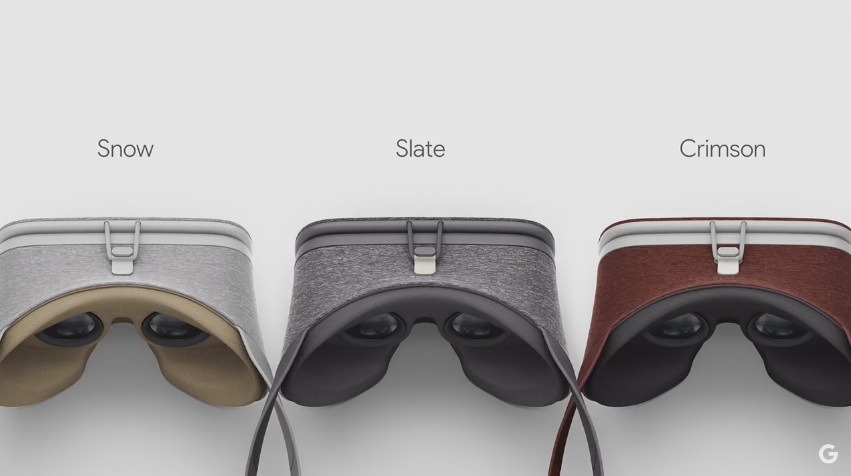 Apart from the Google Store, the VR Headset will also be available from retail stores:
United States: Verizon, Best Buy; $79 (USD)
Canada: Bell, Rogers, Telus, Best Buy; $99 (CAD)
United Kingdom: EE, Carphone Warehouse; £69 (GBP)
Germany: Deutsche Telekom; €69 (EUR)
Australia: Telstra, JB Hi-Fi; $119 (AUD)
This big retail push from the company will allow for greater exposure for their VR ambitions, which are just starting to take shape with the Pixel smartphones. They have also partnered with Warner Bros. for a "Fantastic Beasts and Where to Find Them" game. Then there's support for Google Street View, YouTube 360-degree videos. You will also be able to enjoy content using Hulu, HBO, Netflix and other video streaming apps.
Source: Google