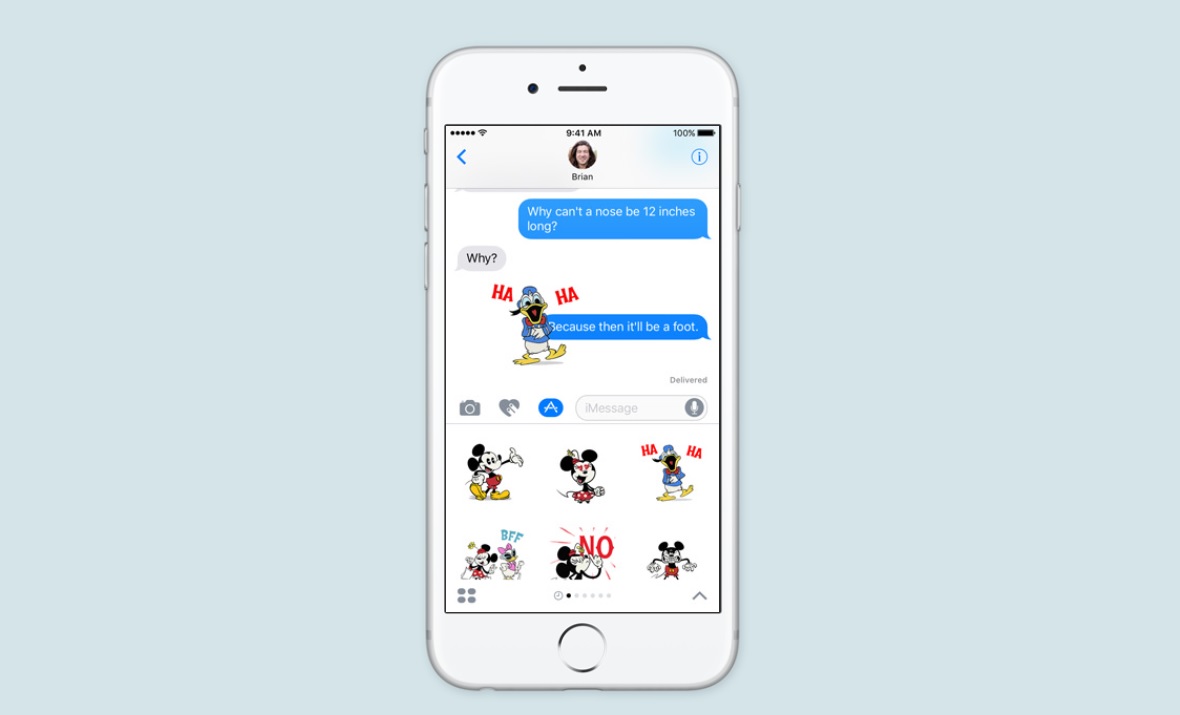 Apple today opened the gates to developers at WWDC 2016, not only Siri but the Cupertino giant also opened the flood-gates to Messages app on iOS 10.
Third party developers will now be able to integrate iMessage Apps into the Messages which can allow for silly things like stickers to more meaningful additions like paying friends through Square cash. To access these third party iMessage apps, all you need to do is swipe from the right to bring up the app drawer with these apps.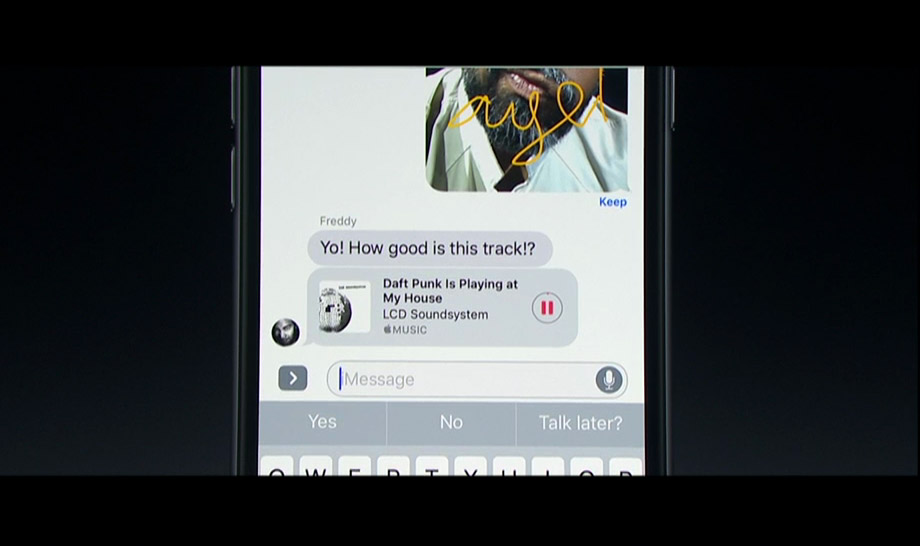 Rich links are another excellent addition, so when you now send video or music links in Messages they are automatically embedded within chat and can be played directly instead of opening them in Safari. Convenient and time saving.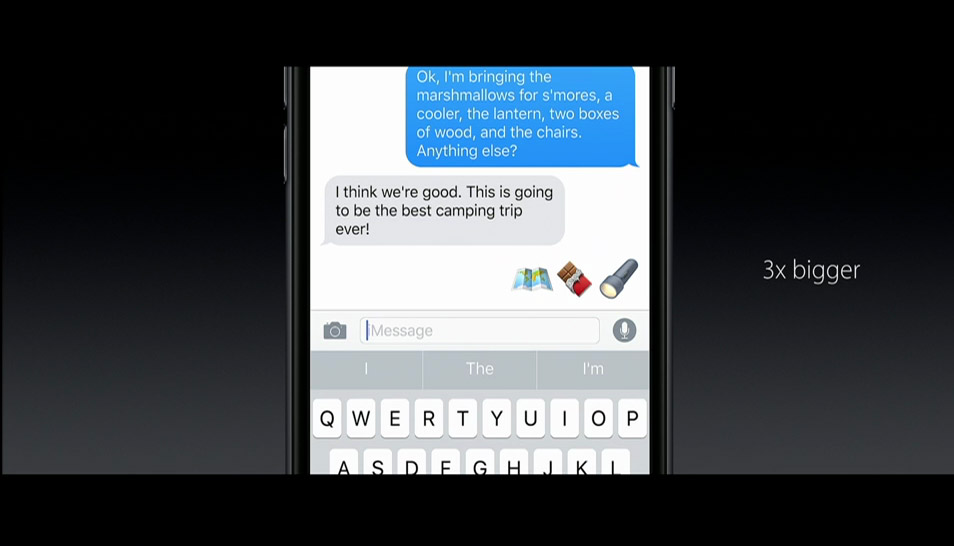 There are a lot, and I mean a lot of emoji-related advancements in Messages app for iOS 10. First of all the emojis are now 3-times larger. Moreover, the new Messages app will be able to recognize words which can be 'emojified' and with a single-tap you can convert them into emojis. You can also use different bubble animations to messages, using which you can be subtle with a soft message or loud with a bang.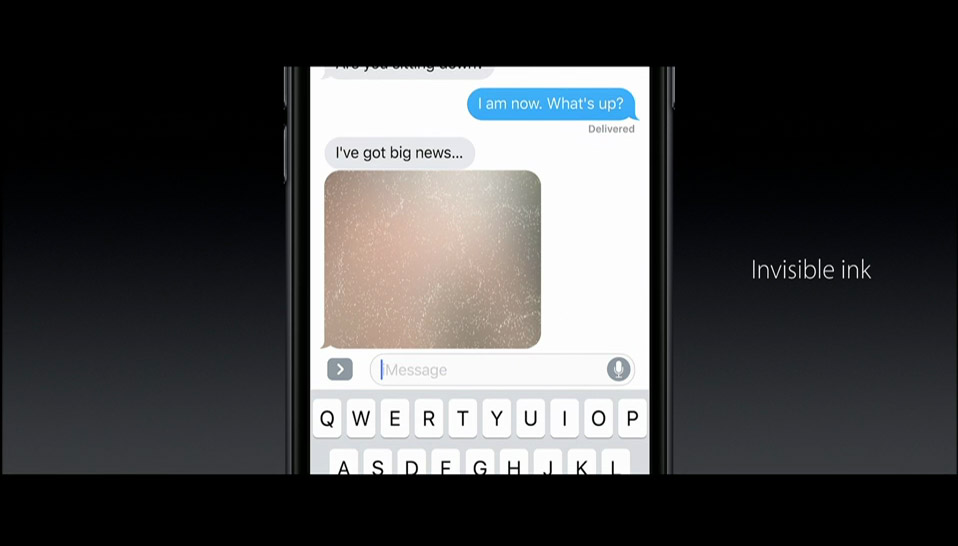 These animations are not just restricted to chat bubbles they go full-screen as well with balloons, confetti and more. Then you can also send messages in your own handwriting or Doodle on images. An 'Invisible Ink' option is also available, using which the message you sent won't be visible till the receiver gently swipes over it.
Apple also announced updates to QuickType Keyboard functions which include proactively offering contact information when asked in a conversation or your location when asked for where you were. There's multiple language support on offer as well. Moreover, Siri now has complete reign over Messages app and based on contextual learning can fill up your calendar based on your current conversations.
This is a major overhaul for Messages on iOS, although some features may look inspired from Facebook Messenger and Google Allo (announced at I/O 2016), opening it up to developers will be the key difference which would allow it to develop far faster than the other two.