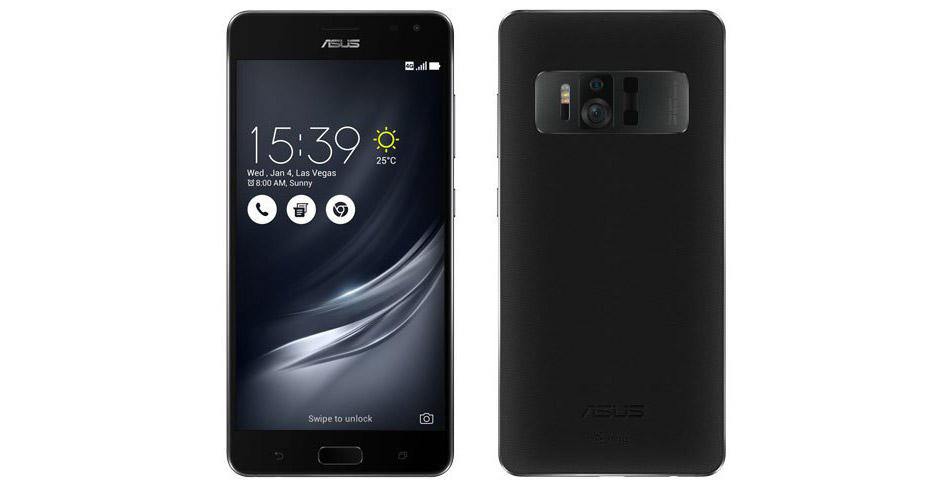 Before its CES 2017 announcement, Qualcomm accidentally leaked the Asus Zenfone AR which is the second project Tango smartphone built on Google's Augmented Reality platform after the Lenovo Phab 2 Pro. Read More: Lenovo Phab 2 Pro Detailed Specifications and Image Gallery
The Zenfone AR runs on the Snapdragon 821 SoC which is quite a bit more powerful than the Snapdragon 652 found on the Phab 2 Pro. It is, of course, DayDream ready as well, making this the first device which provides both AR and VR in the same smartphone. The Zenfone AR will support Daydream apps like Street View, Netflix, YouTube, HBO and Hulu along with games like Need for Speed, Fantastic Beasts and Where to Find Them. Read More: Asus Zenfone AR Expected Specifications and Images
The image you see above came courtesy of @evLeaks who also confirmed this to be the second Tango smartphone. Although there is a lack of first party AR apps, there are a lot of applications that developers can work on to make Augmented Reality a success. We have already seen VR fading away at least on mobile devices, but AR still has a chance as you wouldn't have to wear any bulky headsets but still be part of a new experience.
In terms of specs, we don't have much information on the Zenfone AR yet, apart from the SD821 innards. But we expect a 5.5-inch 1080p display, at least 4GB RAM and 64 GB onboard storage. The phone will be unveiled soon at CES 2017, where we will get to know about its pricing and availability as well.
The Qualcomm post has since then been pulled but you can catch the cached version right here.