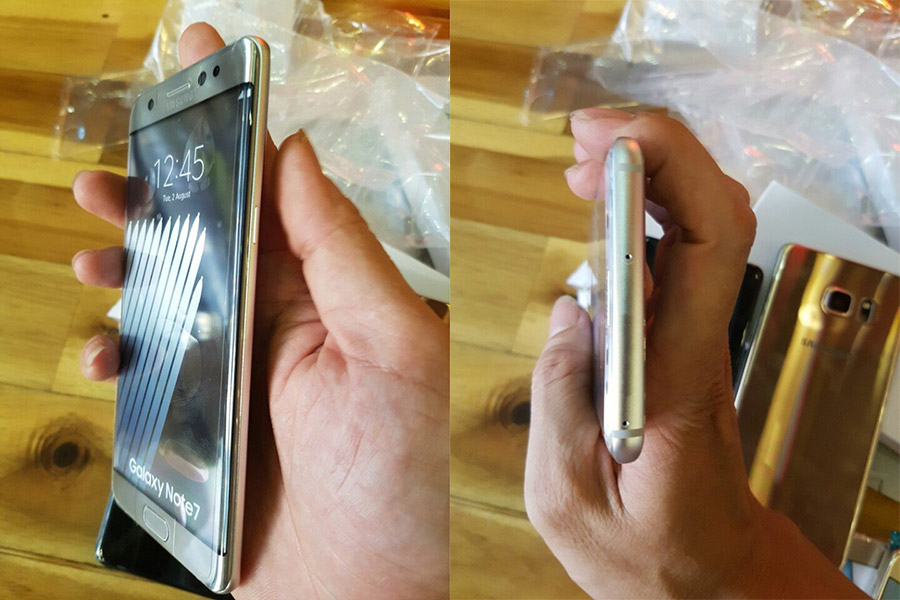 Just a little while ago, packaging for the Samsung Galaxy Note 7 appeared online showing some of the specs, including "only" 4GB RAM, 5.7-inch quad-HD Super AMOLED display with the same 12MP/5MP camera combo as the Galaxy S7.
Galaxy Note 7 Launched: Our Coverage
Galaxy Note 7 Launch Details, Features, Availability
The New GearVR with USB Type-C Port
Galaxy Note 7 is the first phone with Gorilla Glass 5
You can also see that there is a 64GB SKU for SK Telecom in Korea. The leak also confirms that the Galaxy Note 7 will come with IP68 Rating for dust and water resistance. The text in Korean also says that you have Iris Recognition technology and Fast Wireless charging onboard the new Note. Something we have known for quite some time.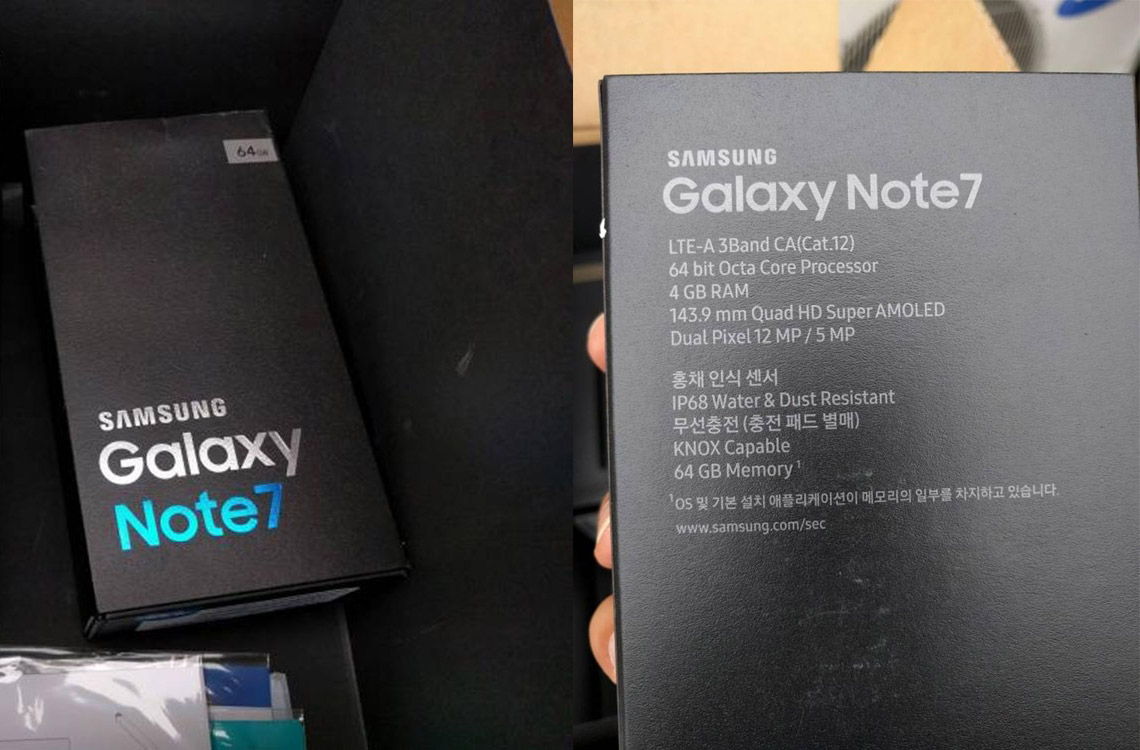 Specifications of the Note 7 are almost confirmed now with the Snapdragon 821 or Exynos 8890 taking care of innards. Then you have the brilliant cameras from the S7 onboard, alongwith a sizeable 3500 mAh battery. It is expected to run Android Marshmallow out of the box, but Samsung and Google can surprise us with this being the first Nougat running smartphone.
THere will be a host of new S-Pen features which will be unveiled at the launch event later.
It seems Samsung is again going with the practical approach it followed with the S7 launch, instead of making a spec-monster they are looking to what works best for consumers. This kind of restraint is new for Samsung and it worked great from them on the current-gen flagships. We will be keeping a lookout for everything new with the Galaxy Note 7, stay tuned.