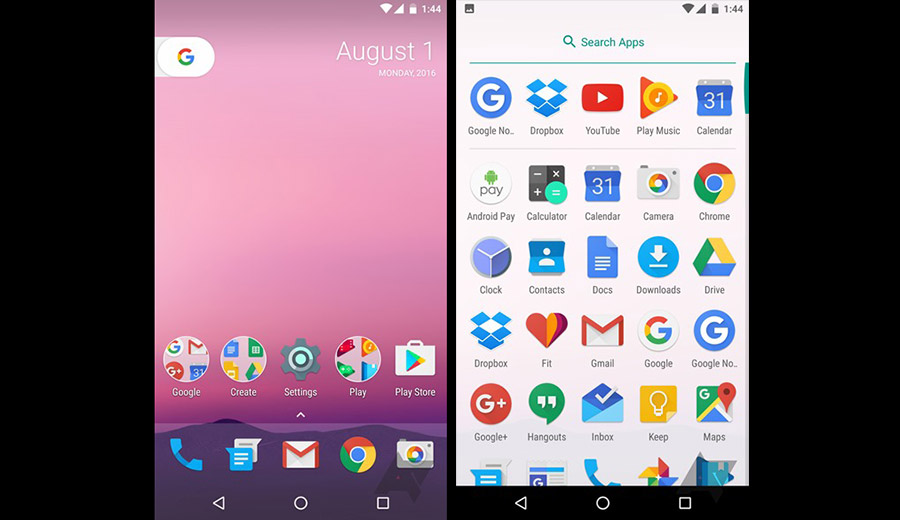 Don't worry there is still an app drawer. But instead of the familiar app-drawer icon, you can just swipe from the bottom to bring it up in the new Nexus launcher for Android Nougat.
There is a new Google Tab as well instead of the persistent search bar, which brings up Google search on tap. You can swipe from the left to access Google Now. Anothegifr thing you would notice is the new folder icon which is now rounded and looks cleaner. Swipes and gestures seems to be the theme with Android N. There are a couple of GIFs below to show exactly how it works.
Last we heard, Android 7.0 Nougat was set for a release later this month and apart from a new launcher there are a lot of improvements. You now get native split-screen multitasking, better battery management and a slew of other features aimed at better user experience.
At present we can't confirm the authenticity of the leaks, but a change in how the app-drawer works has been rumored ever since the first time we heard of Android 7.0.
Source: AndroidPolice