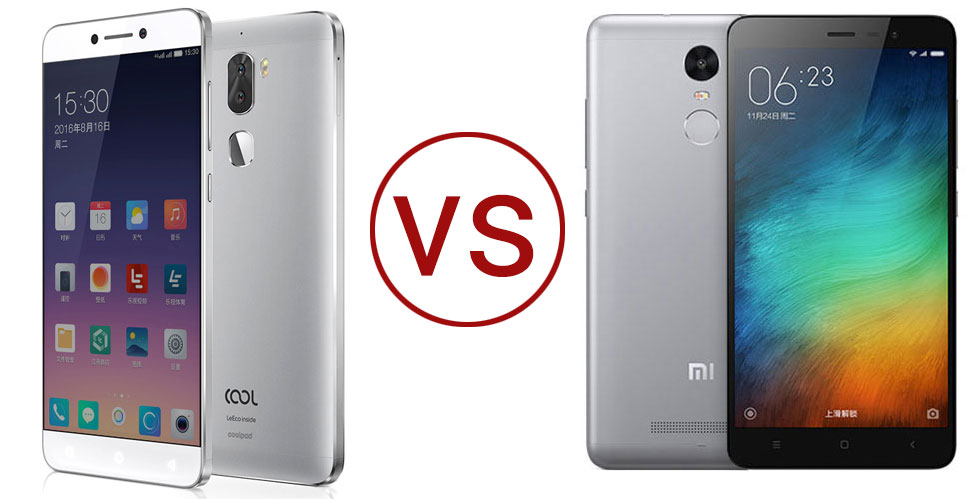 The Xiaomi Redmi Note 3 is still the undisputed king of the sub Rs. 15,000 segment but with the Cool 1 Dual, Coolpad may just have found the right ammo to punch a hole through its kingdom. Both run on Qualcomm's mid-range chips, however, the Cool 1 does have a more powerful processor. Both smartphones have their pros and cons, but there's one thing that the Cool 1 simply outwits the Redmi Note 3 and you won't be able to guess which.
Although the Cool 1 Dual costs Rs. 2000 more than the Redmi Note 3, you can get the Cool 1 Dual at a lower price with cashback from CashKaro.
First, let's start with the hardware specifications comparison where you will see that both phones are quite evenly matched.
Coolpad Cool 1 vs Redmi Note 3 Hardware Specs Comparison
Hardware Specs
Cool 1 Dual
Redmi Note 3
Processor
Octa-core, Snapdragon 652
Hexa-core, Snapdragon 650
Display
5.5-inch 1080p FHD, IPS, Gorilla Glass 3
5.5-inch 1080p FHD, IPS
Memory /

Storage

4GB RAM / 32GB Storage, Non-expandable
3GB RAM / 32GB Storage, Expandable

OS
Android 6.0 Marshmallow, LeEco EUI 5.8
Android 6.0 Marshmallow, MIUI 8
Camera
Dual 13MP Rear, 8MP Front, 4K Recording
13MP Rear, 8MP Front, 1080p Recording
Additional Features
Fingerprint Sensor, Infrared Blaster
Fingerprint Sensor, Infrared Blaster

Connectivity
Dual-SIM 4G VoLTE, dual-band WiFi, GPS
Dual-SIM 4G VoLTE, dual-band WiFi, GPS

Dimensions
150 x 76 x 8.7 mm

152 x 74.8 x 8.2mm

Battery
4060 mAh
4050 mAh
Build Quality and Design - Which one feels bulky?
While design can be subjective, build quality - not so much. The Redmi Note 3 and the Cool 1 both come with unibody metal construction with the top and bottom parts of the back cover made of plastic for better signal reception. The Cool 1 goes for a sharper look with chamfered edges and flat sides, while the Redmi Note 3 is more demure, with its rounded sides. The softer corners and rounded sides also make the Redmi Note 3 feel better to hold in hand and not as bulky.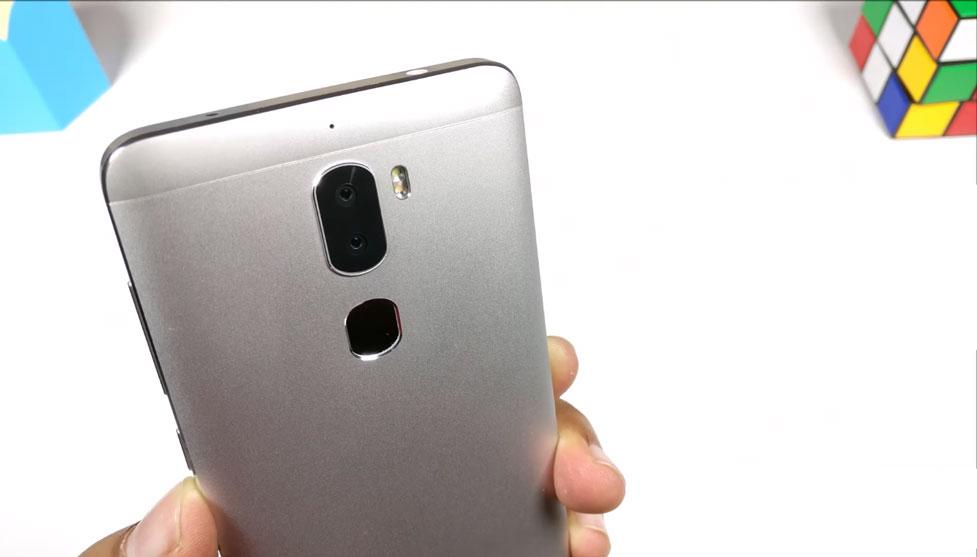 The Cool 1 simply feels a bit bulkier in comparison even though both weigh the same. Then the black bezels surrounding the display look really awful, they are truly an eyesore on an otherwise exquisite piece of industrial design. That could have been avoided by going with a black front, but for now, in India, we have the silver Cool 1 Dual with a white front available. But as I said, design can be subjective and you learn to live with it.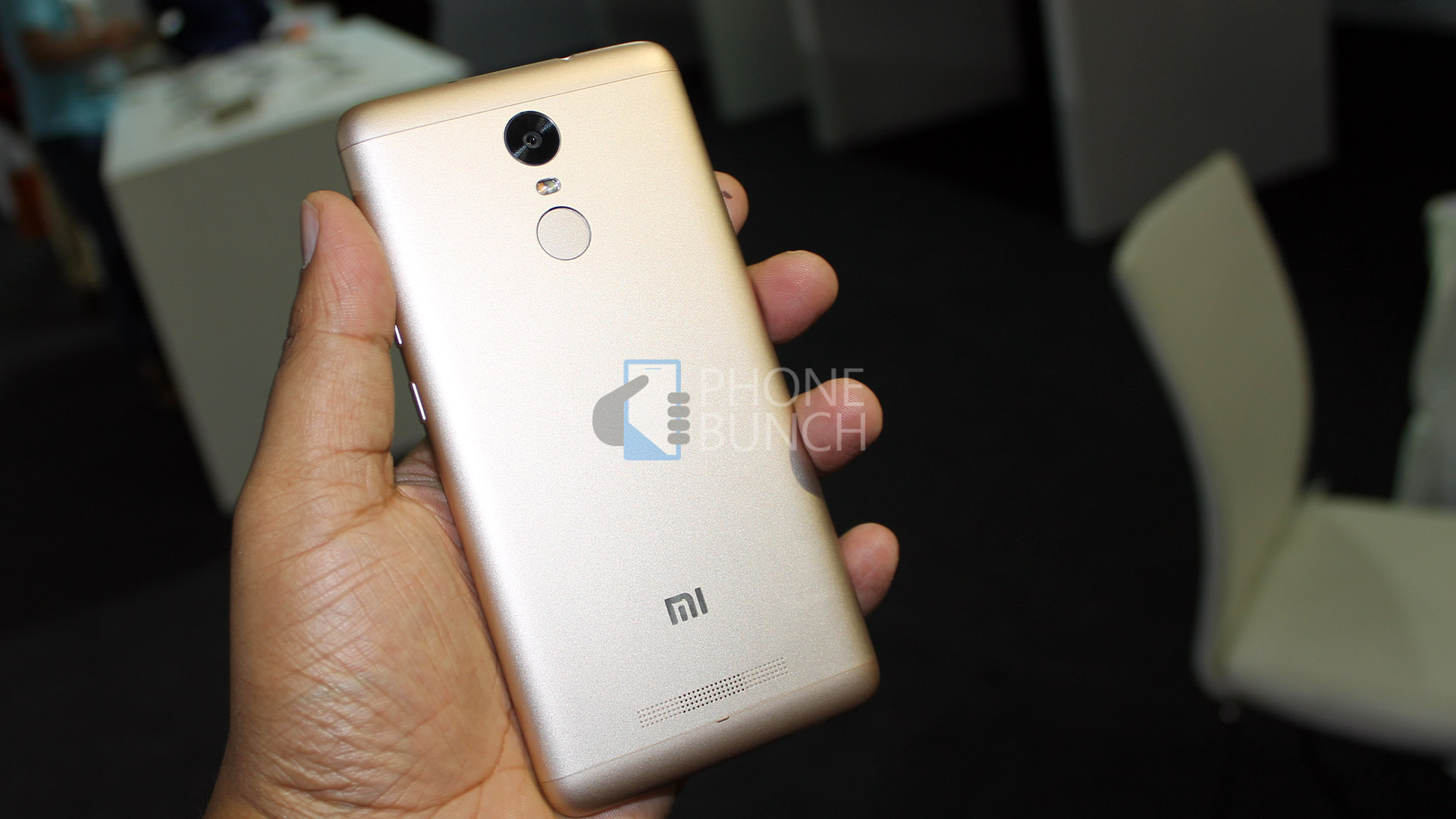 The buttons on both phones have good tactile response, but those on the Cool 1 simply feel more tactile and may last longer usage. But if you go with a practical design, the lip on the front panel of the Redmi Note 3 is bound to protect its display in case of a full-frontal impact, while even the Gorilla Glass 3 clad display on the Cool 1 fail to survive. Although there are several mitigating factors like height, the angle of fall but the general consensus is to have a slight edge to the frame above the display to protect it from shattering.
The camera on the Redmi Note 3 lies flat on its back, actually, it sits a bit behind the metal shell of the phone while it protrudes slightly on the Cool 1 Dual. Now, I do understand putting together two separate sensors in a tiny smartphone body does have its challenges but that being said, the camera lens here is more prone to scratches. I would advise anyone with a Cool 1 to first get a case for the phone and then start using it.
Display - Which smartphone has a brighter, sharper display with better touch-response and sunlight legibility?
Now, coming to the Cool 1, since it has been made in partnership with LeEco, the default color balance of the phone tends to be on the cooler side which you can change from the display settings. Moreover, this is not the brightest display out there. The Redmi Note 3 on the other hand, has a more pleasing color temperature with milky whites and the color reproduction overall looks more natural than the saturated display on the Cool 1.
But both displays are very sharp and the Cool 1 has better sunlight legibility as its front panel is a lot less reflective and easier to clean. Touch response is more or less similar on both, and again with the added advantage of an all-glass front, Coolpad Cool 1's display just seems smoother to interact with.
Cameras
This is where the Cool 1 wins hands down. There is simply no competition between the two phones. Even the single 13MP RGB rear camera on the Cool 1 Dual blows the 16MP camera on the Redmi Note 3 out of the water. It has better color saturation, far more detail and a more composed exposure profile. Images from the Redmi Note 3 almost always turn out a bit soft with details blurred due to massive post processing while they look more natural in case of the Cool 1 Dual. Now that's just the single camera.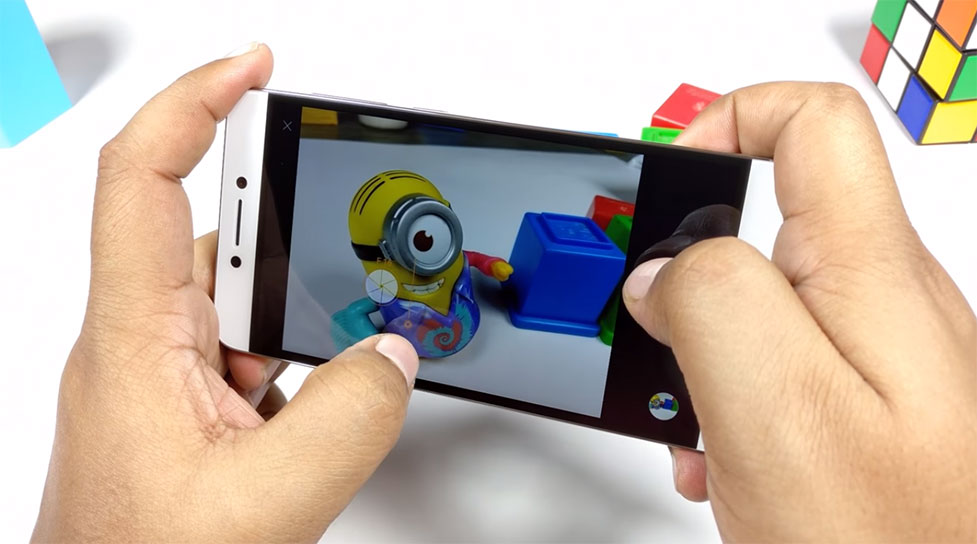 If we bring the dual camera options into the fold, the Cool 1 puts the Redmi Note 3 to shame. From instant bokeh in its wide aperture mode to real black and white images with the monochrome sensor, there are so many modes available on the Cool 1 that you won't ever get tired. Moreover, the Coolpad phone also has a Pro mode which lets you control even the minutest details before capturing an image from ISO, Shutter Speed, Exposure, Manual Focus and everything else in between. Video recording too is capped at just 1080p on the Redmi Note 3 with its default camera app, while you can go upto 4K UHD at 30FPS on the Cool 1. What's more, you can record true monochrome or B/W videos with the Cool 1 at 1080p. Sweet!
Audio Quality - Louder Speaker, Better Headphone Audio?
Redmi Note 3 has a quieter speakerphone compared to the Cool 1. Even if we compare the headphone audio, Cool 1 just sounds a better while using the same headphones. You don't get headsets with either of these phones, so we compared audio quality based on our reference headphones we use for testing. Audio is clearer, its sounds fuller and is simply louder on the Cool 1. Moreover, the speaker here is located at the bottom of the phone which doesn't muffle sound when you put the phone on its back.
Software - LeEco EUI or Xiaomi MIUI?
After the huge high, this is where the Cool 1 falls flat. LeEco EUI is a very heavy, resource intensive skin even more so than Xiaomi's MIUI. It is difficult to use, takes time to understand and simply not very intuitive while with MIUI 8 Xiaomi has brought some elements of stock Android. Another thing that plagues both smartphones is missed notifications as apps get killed in the background even if there is plenty of RAM available. While on the Redmi Note 3 you can change power profiles and exclude apps from the kill-list, on the Cool 1 even after locking apps in memory, notifications fail to arrive.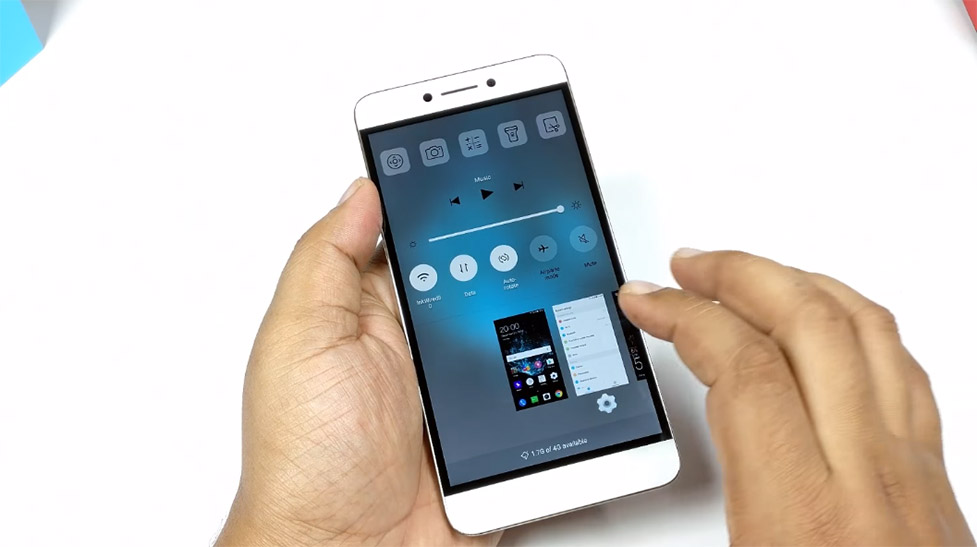 Moreover, if you leave your phone for a little while running apps like downloads, even music at times gets killed. UI performance is good on both devices, you will never see lag or stutter in animation with general use. Apps to load up quickly and there is no unnecessary bloatware installed on either. Always appreciated.
Even with the underpinnings of Android 6.0 Marshmallow, both phones are miles apart when it comes to user interface. MIUI is simple to use and still quite feature rich while EUI on the Cool 1 may offer more customization, at the cost of being painful to use.
Performance - Hardware and Software
The Redmi Note 3 just seems a bit swift in comparison to the Cool 1. But when it comes to a direct competition of opening apps, loading games then the Cool 1s 4GB RAM gives it the added advantage. The Cool 1 even with its heavier skin can keep more apps in memory thanks to its larger RAM, and is therefore, able to multitask faster. Memory management is a bit more aggressive on the Redmi Note 3.
When it comes to gaming, there too you don't see any major surprises. Neither of the phones struggles at even high-end games with the Cool 1 edging out with slightly better performance. In our tests neither the Cool 1 nor the Redmi Note 3 exhibited any heating issues.
Battery-life - Which lasts longer - Redmi Note 3 or Cool 1 Dual?
Battery life is great on both phones, you won't be able to kill these phones in one day until you are hell bent on doing so. Both the Redmi Note 3 and Cool 1 Dual will easily last you two days with moderate usage. Neither of these phones supports fast charging, but with their 5V/2A chargers, you can set them to charge at night and forget about another for at least the next two days.
Another thing to note is that neither of these phones gets very hot while charging, even though they are made of metal.
Save Money on Buying Smartphones
Using Cashkaro, you can get even more discount on the Redmi Note 3 or the Cool 1 Dual. It's simple, Cashkaro gives you cashback on buying smartphones using the link on their website, you still get all the same offers available from Flipkart, Amazon or any other retailer but additionally you also get real cashback, which you can transfer to your account later. Unlike websites which offer rewards or points, you will get real cash in return. You can check out some of the offers on mobiles there.
Conclusion - Who won?
In my opinion, I would buy the Cool 1 over the Redmi Note 3 simply due to its better cameras and overall better build quality. What may put me off my decision is the lack of expandable storage and no other memory options available in India at present. The Cool 1 sure feels like it would stand the test of time with its excellent hardware, but given Coolpad's lack of software updates, some of the issues with the camera may never be resolved while Xiaomi continues to make their devices better with regular updates.
Disclaimer: This is a sponsored post and may contain affiliate links, however, any views or opinions expressed in this post are our own.