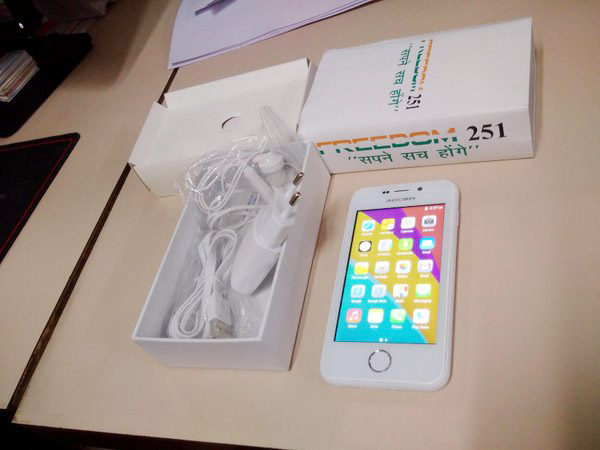 The Rs. 251 smartphone, Freedom 251 is the cheapest smartphone in the world and quite fittingly has gathered a lot of attention since its announcement. We now have some hands-on images of the Freedom 251, and it looks heavily inspired by Apple's iPhone.
You can see right from the circular home button with a metallic ring to the rounded sides and corners, speaker grill at the bottom, is an ode to Cupertino's finest smartphone, the iPhone. All it seems is a cheap knockoff. Moreover even the UI seems heavily customized to look like iOS. The messaging app icon, dialer, music, camera, calculator, clock all look inspired by iOS, which is really annoying to say the least.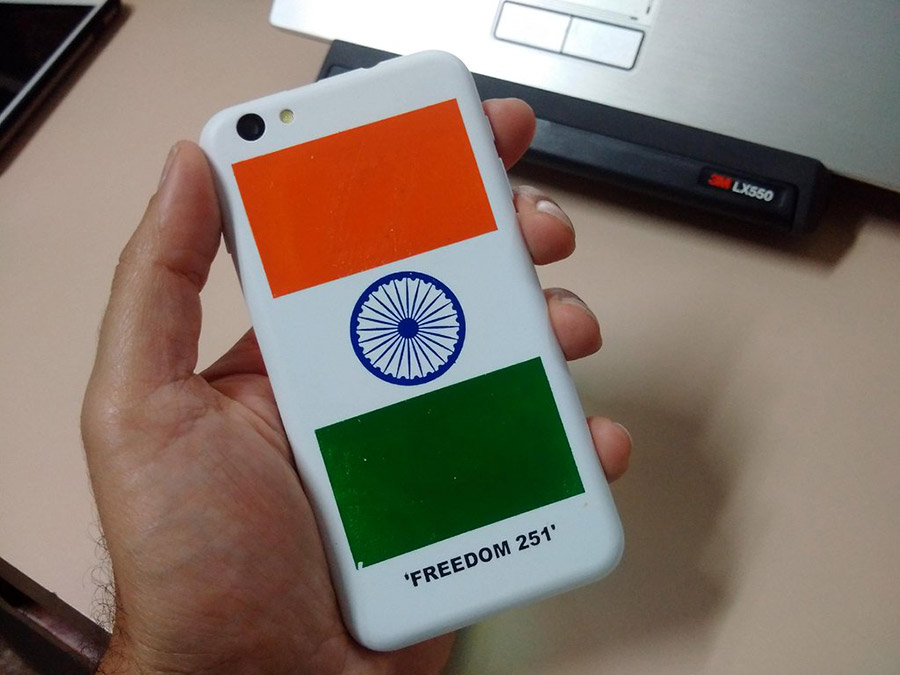 The Freedom 251 can just be a re-branded Adcom Icon 4, which is also available on Flipkart priced around Rd. 4000. You can see the Adcom branding in the image above. Although at its price of just Rs. 251 we can't complain much about design and to an extent software as well.
Though we don't know at present where is the subsidy for the Freedom 251 is coming from. There has been no news from the Indian government nor from Ringing Bells themselves.
Freedom 251 specifications and details:
If you want to know more about the Freedom 251, just head over here and just to recap, the cheapest smartphone in the world comes with a 4-inch qHD IPS display running on a 1.3GHz quad-core processor with 1GB RAM, 8GB expandable storage, 3.2MP/VGA cameras and 1450 mAh battery. Connectivity options include 3G Dual-SIM support, WiFi, Bluetooth, FM Radio as well with Android 5.1 Lollipop running the show.
Update (07/07/2016): Ringing Bells announces final retail availability of Freedom 251, and no surprises there it still won't be making it to most people. Only 5000 phones will be made in the first batch, after that the company has no clear vision on the rest of the promised units.
First look at Retail variant of Freedom 251 (Rs. 251, $4 Smartphone)
Source: Twitter