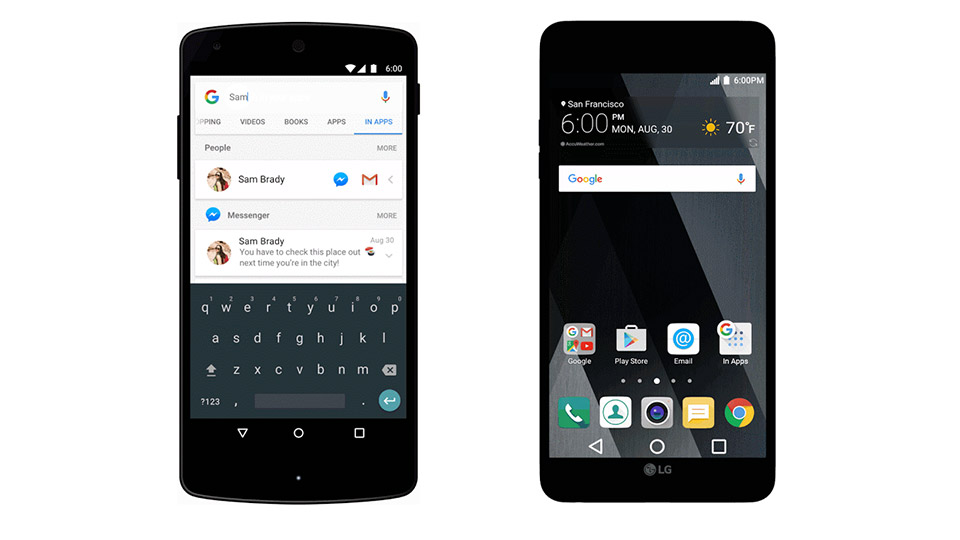 Searching for specific content in messages, mails, notes is cumbersome. There's no simple way of searching all these at the same time. But Google is trying to make it much easier with its In Apps search mode which has now been added to Android smartphones.
The new In Apps mode will let you quickly search for any information on your phone. It can be accessed by the In Apps tab in the Google App.
Although not all apps have been boarded yet, there are quite a few things you can do:
Find your contacts and messages. Easily find the friend you want to catch up with, or the name of the new sushi place that your friend told you about last month — just search for [sushi] and find the message.
Listen to your favorite running song or watch that sneezing panda video for the 15th time — all in one place.
Stay organized with your tasks and notes. Want to check off items on your grocery list? No problem, just search for [groceries].
Gmail, Spotify, YouTube are already onboard and Google plans to bring Facebook Messenger, LinkedIn, Evernote, Glide, Todoist and Google Keep into the fold in the coming months. Since this search happens on the phone, it can be performed offline as well and doesn't require an internet connection.
The LG V20 will be the first smartphone which would come with a dedicated shortcut for In-Apps search alongwith an option to add it to the second screen. This experience will be deeply built into LG's ecosystem of apps allowing you to search within them.
Source: Google