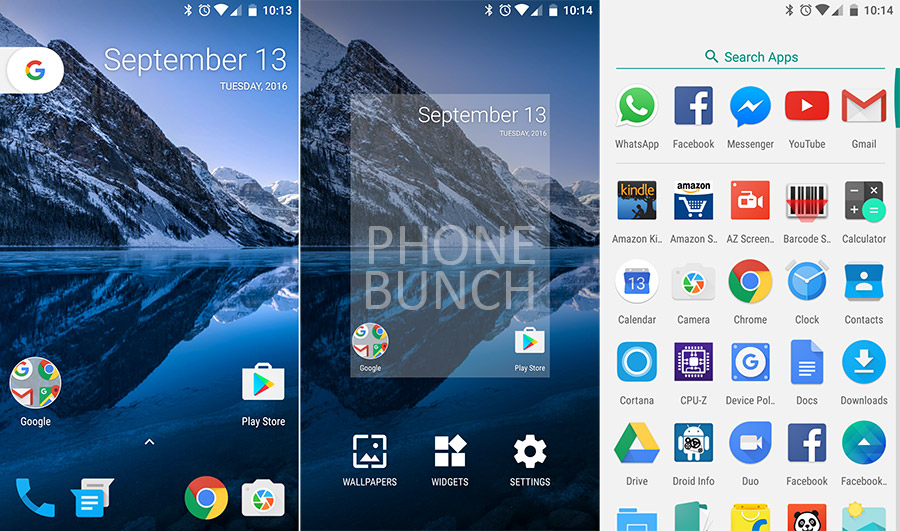 There have been rumors that the new Nexus Sailfish and Marlin devices will be called Pixel and Pixel XL, but till now there was no confirmation from Google. But now the search giant has renamed the Nexus Launcher to Pixel Launcher in the new version, which confirms the re-branding.
There's a new Google Logo for the launcher, which also coincides with the news that the company won't be using Nexus or even the manufacturer's branding on its new phones. It's strange to see this move from Google especially when the Nexus 6P was so well received even in international markets.
The Pixel X and Pixel XL smartphones are expected to launch on October 4th alongwith a new 4K Chromecast, and DayDream VR headset. From what we have heard these phones are not going to be cheap and may carry the same price tag as the iPhone 7 base model at around $649.
We believe both phones will run on Android 7.1 release which is expected to rollout shortly after their announcement. You can download the Pixel Launcher here. It would overwrite the current Nexus Launcher on your device, meaning they have the same signature.
There are a few subtle changes here like the app-drawer icon is gone, you can just swipe up to bring the app-drawer up and there is a G Button on the left which can be used to bring up Google Now. You can also tap on it to instantly start searching. Google Now pane won't be available on non Nexus devices until Pixel Launcher is installed as a system app.
Source: LlabTooFeR | Via: Droid Life