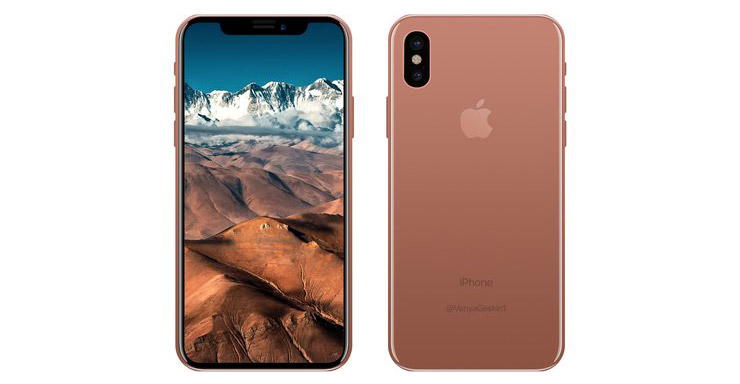 Samsung has released already set the pace with the Galaxy Note 8 and Google is not far behind with its Pixel 2 line-up. But, the Apple iPhone 8 or iPhone 7s, is still one of the most anticipated smartphones of the year. The company is poised to bring in a radical change in design for the 10th anniversary iPhone, which really excites the geek in me.
Going by the rumors, the iPhone 8 launch event is expected to happen on September 12. And when it happens, we might see two other variants accompanying the device; iPhone 7S and iPhone 7S Plus. Both these smartphones will be incremental upgrades to the predecessor iPhone 7 whereas the iPhone 8 is expected to come with a bezel-less display and under-screen fingerprint sensor.
The new iPhone 8 may sport 3 GB RAM according to the reports from KGI securities analyst Ming-Chi Kuo. Even though it may seem ridiculous compared to the mammoth 6 GB RAM in Note 8, or 8GB on the OnePlus 5 but iOS uses far fewer resources than Android. Moreover, even 6GB RAM on Android smartphones is an overkill, let alone 8GB.
A remarkable change will be in terms of internal storage of iPhone 8. Apple will reportedly release a 512 GB variant unlike what they did in the past, even more than what you get on most laptops. We have already seen a few dummy units of iPhone 7S and 7S Plus in Copper color, which does point to the possibility of Apple bringing a new color variant to the lineup.
Another report also suggested that we may get to see the successor to the iPhone 5C at the launch event as well. Dubbed the iPhone 6C, it will be available in several colors.
Once the iPhone 7s, 7s Plus, iPhone 8 and possibly the 6C are launched on September 12th, pre-orders are expected to start in three days. That's September 15, the same day as the Galaxy Note 8 becomes available worldwide.
But just to be cautious take this with a pinch of salt given nothing has been confirmed as yet.