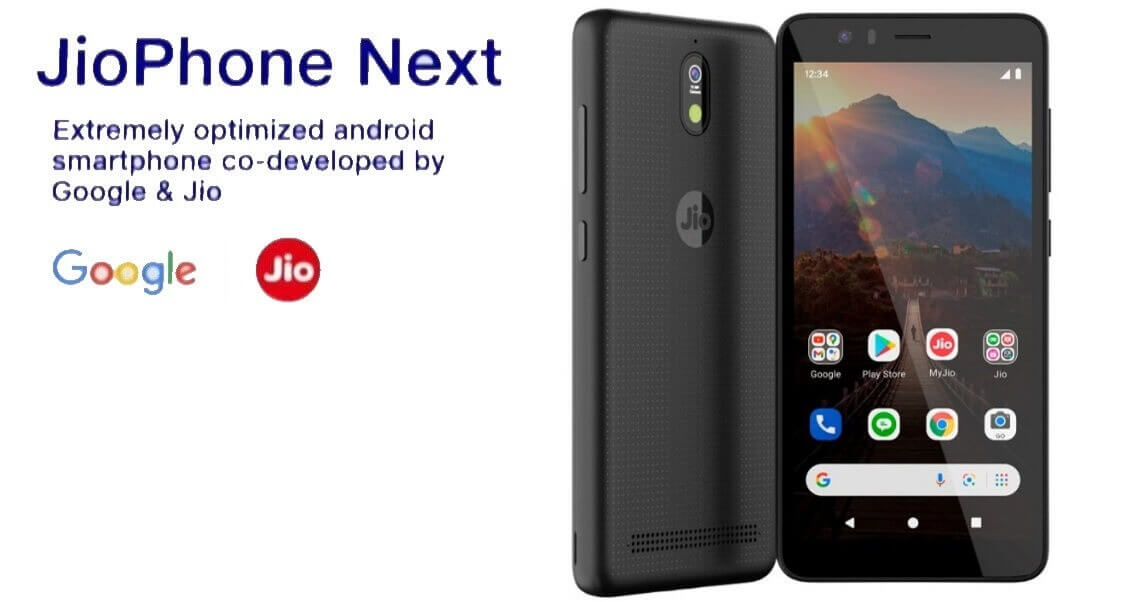 Reliance Jio announced the JioPhone Next 4G phone developed in partnership with Google at the company's 44th annual general meeting (AGM) by Mukesh Ambani, Chairman and Managing Director of Reliance Industries. He said that this phone will be ultra-affordable with pack cutting-edge features, and also said that it is a fully-featured smartphone, which supports the entire suite of applications from both Google and Jio.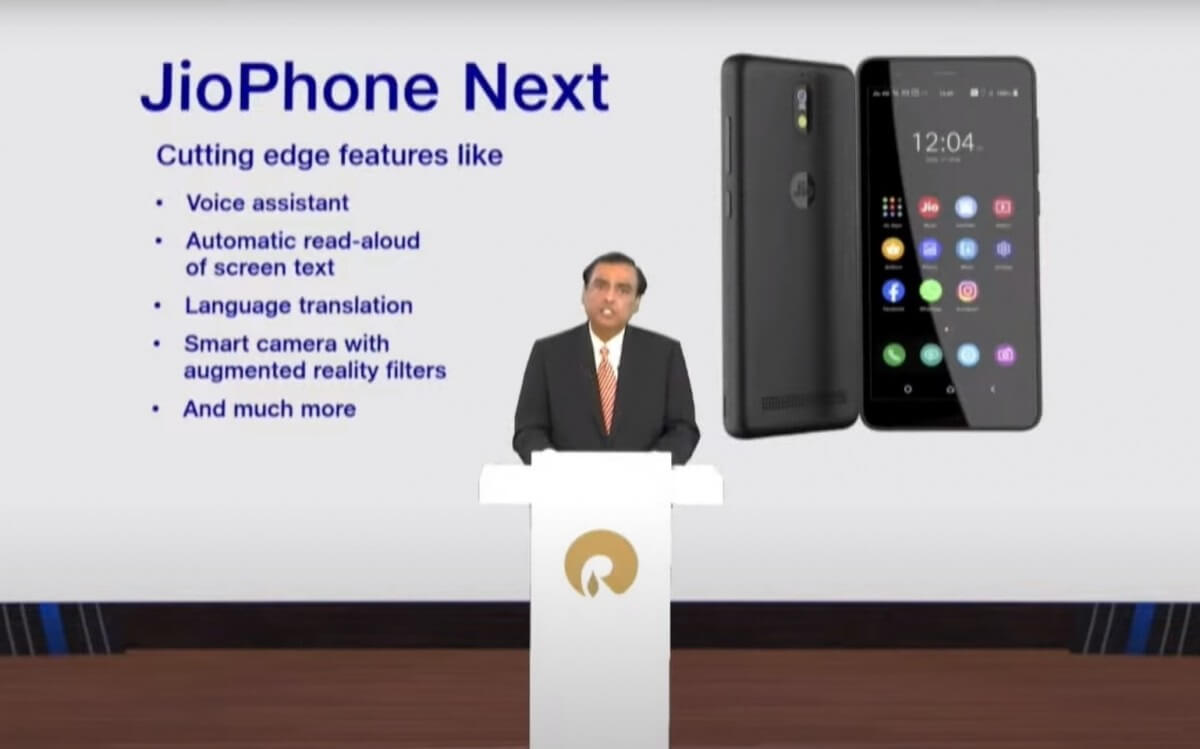 The Company also confirmed voice assistant support, automatic read-aloud of text, and more additional features. Google said that the teams have optimized a version of Android OS especially for this device, and it will offer language and translation features, a great camera with HDR, Indian-specific Snapchat Lenses directly accessible from the camera, and support for the latest Android updates.
Google said that "It is built for India, and it will open up new possibilities for millions of new users who will experience the internet for the very first time,". The JioPhone Next smartphone will be available from Ganesh Chaturthi, 10th September in the Indian market. We should know more details and the exact price of the phone in the coming weeks.
Jio 5G -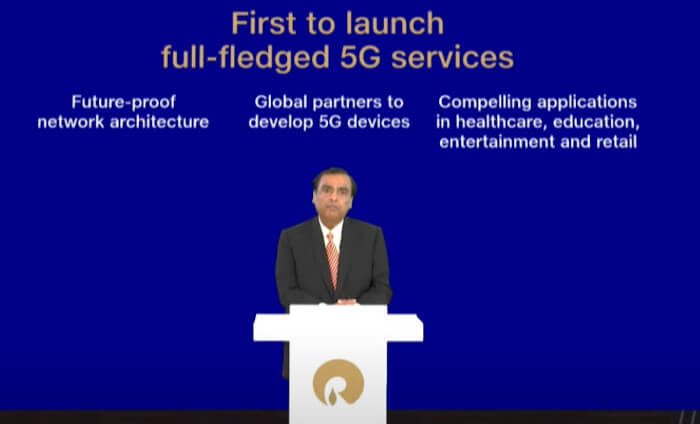 Mukesh Ambani, Chairman and Managing Director of Reliance Industries also said that the company has tested the Jio 5G solutions in India and has successfully demonstrated speeds well in excess of 1 GBPS. "Our 'Made in India' solution is comprehensive, complete, and globally competitive,".
After receiving approval from the Department of Telecommunications (DoT) to begin 5G trials in India last month, the company said that the 5G Standalone Network has been installed in its data centers across the nation and also at its trial sites in Navi Mumbai.
Jio is now working with leading global partners to develop a full range of 5G-capable devices end-to-end 5G ecosystem. Mukesh Ambani also said that "The Jio 5G technology is well-positioned to create compelling applications for consumers and enterprises spanning Healthcare, Education, Entertainment, Retail, and other key verticals of the economy,".