LG had confirmed that it would be launching the V20 smartphone soon with Android 7.0 Nougat soon and well, we finally have a date set for September 6th in San Francisco and on September 7th in Seoul, South Korea.
The invite says Play More and doesn't reveal much about the phone. Its highly doubtful that LG would go with a modular design for the V20 after LG G5's less than spectacular reception.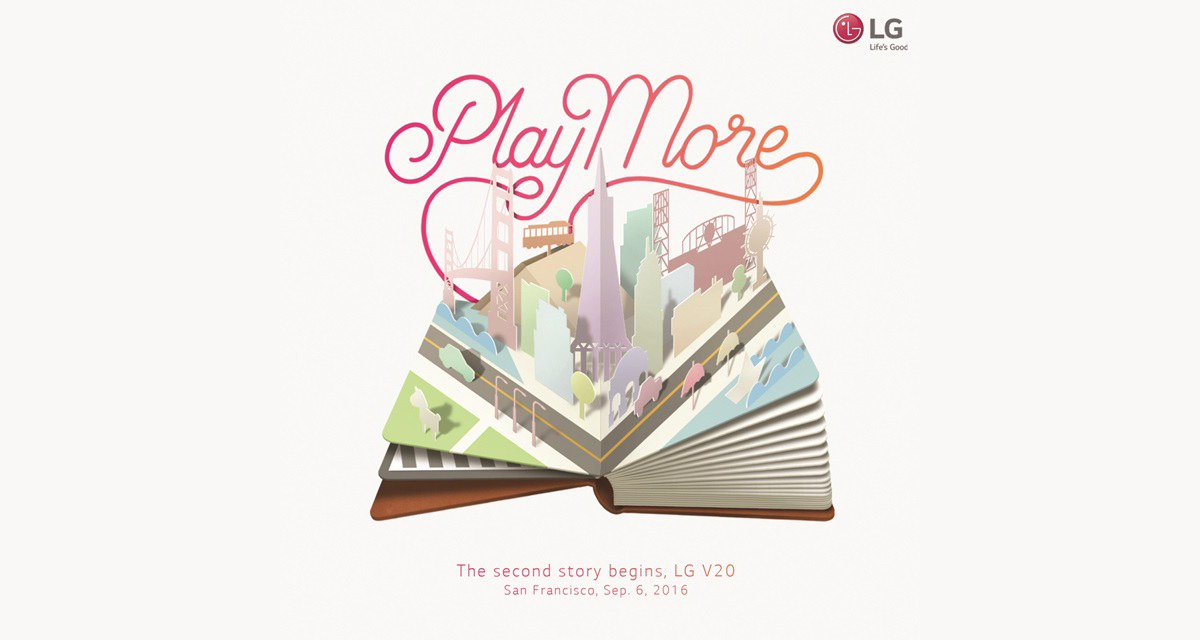 Apart from the latest version of Android running on the device there is not much known here, we may see a better camera and multimedia experience though. Last year LG launched the V10 with a secondary display and manual controls for video recording, which were quite rare on Android smartphones. Since then manual video controls haven't made it to any other LG smartphone but the second display did make it to the LG X Screen which was launched last month in India.
We may also see a fingerprint sensor, metal construction on the new V20. LG would be trying to look ahead to the future with the new smartphone and forget the debacle that was the G5.
Related Videos
Source: LG (Translated)