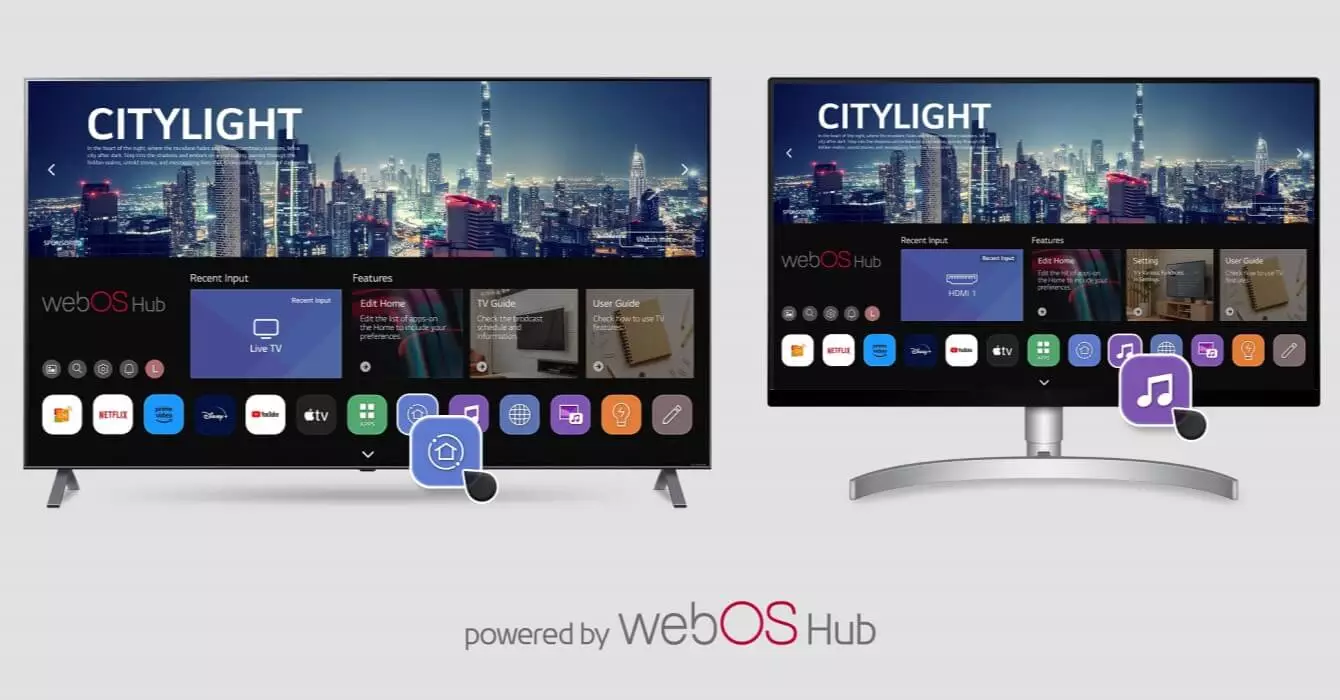 LG Electronics has broadened the reach of its webOS Hub 2.0S, extending beyond televisions to encompass smart monitors. This expansion is in harmony with the flourishing smart TV market and the increasing prevalence of single-person households.
webOS Hub 2.0S -
Recognized for its convenience and diverse content, the webOS Hub 2.0S is now a fitting option for smaller screens. The upgraded webOS Hub 2.0S exhibits enhanced hardware adaptability, expanding its compatibility beyond smart TVs. This improvement opens up additional opportunities for third-party brands to provide a personalized user experience.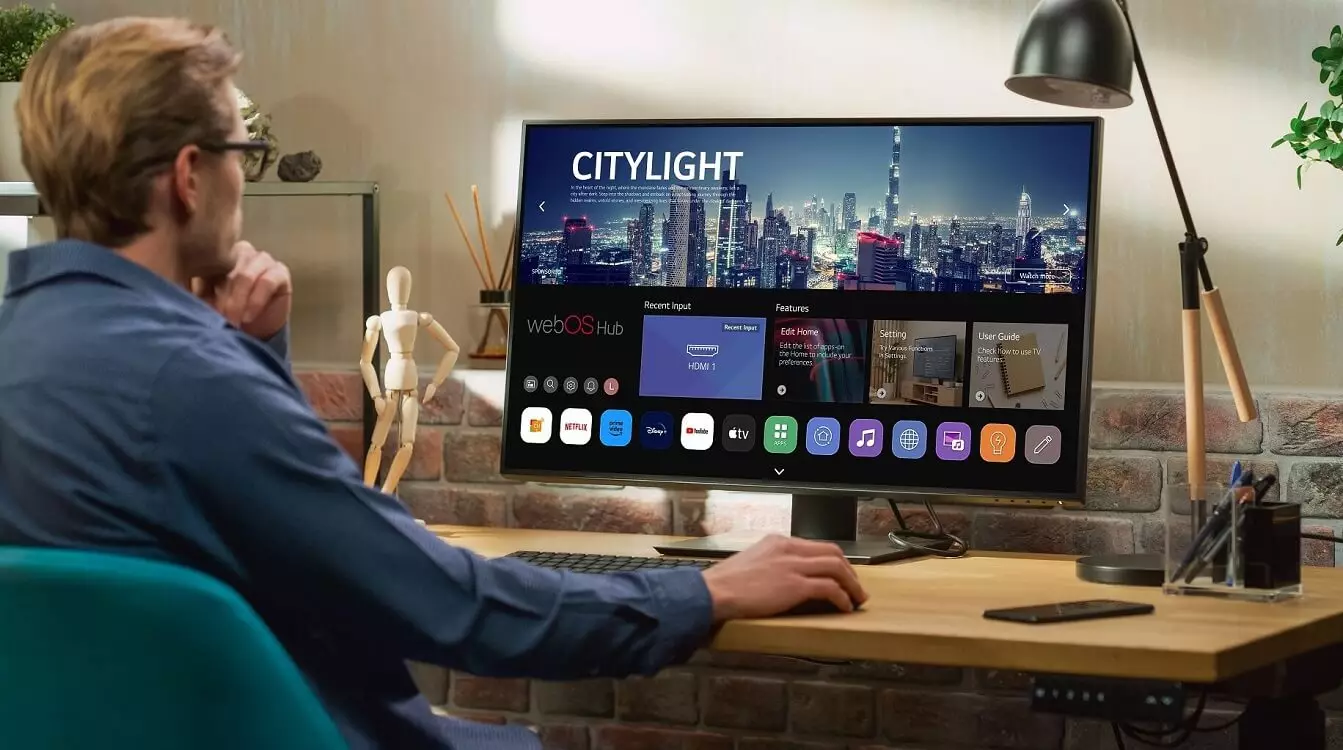 Tailored to address a variety of user requirements, the webOS Hub 2.0S provides an array of comprehensive services and features -
Card App Home Hub & Music - This recent addition to the primary home UI screen facilitates easy access to various services with a simple remote click.
Smart Home Ecosystem Dashboard - Users can personalize control capabilities, including monitoring the status of devices such as TVs and IoT-based devices.
Card App Music - Streamlines access to music from popular apps like Spotify and music stored in USB drives.
Remote PC - Ensures a seamless transition between home and office PCs or laptops, facilitating effortless access to content for hybrid work scenarios.
Video Calling and Conferencing - Supports USB cameras, fostering convenient communication and enhancing the home fitness experience.
Streaming Access - Permits students and working professionals to conveniently access streaming services such as Netflix and YouTube.
Apple Home and AirPlay Compatibility - Allows users to securely control smart home accessories and effortlessly stream content from Apple devices.
(Important - The features of Apple Home and AirPlay, as well as USB camera capabilities, are specifically available on the 1.5GB model that comes equipped with webOS Hub 2.0S.)
Additionally, it's worth mentioning that LG has successfully incorporated the webOS Hub into a diverse array of third-party products over the last three years, collaborating with more than 300 brands.
Moreover, the strategic approach of extending the webOS Hub platform to include a broader spectrum of smart TVs and smart monitors is designed to guarantee a seamless webOS Hub experience across various devices.