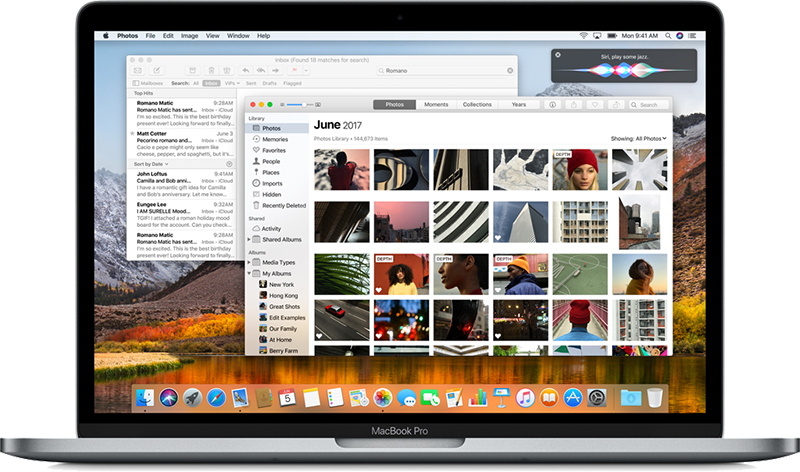 Apple macOS High Sierra has arrived. If you own Mac, you will get it as a free upgrade. But older Macbooks and iMacs purchased before 2009 won't be able to get this update, you can check whether your Mac would be getting the update from the list below:
Apple macOS High Sierra Compatibility List
MacBook: Late 2009 and later
MacBook Air: Mid 2010 and later
MacBook Pro: Mid 2010 and later
iMac: Late 2009 and later
Mac Mini: Mid 2010 and later
Mac Pro: Mid 2010 and later
In case you own one such iMac or MacBook released before 2009, you are out of luck. Remember this is manufacturing date, not purchase date.
Confused about the release year of your Mac?
Just click the Apple icon on the upper-left.
Choose About This Mac.
You will see the releasing year of the model under the OS section.
How to update your Mac to High Sierra?
If your Mac is eligible, follow these simple steps.In short, open Mac App Store>> Click Updates tab>> Click Download for macOS High
Open Mac App Store
Click Updates tab
Then click on Download for macOS High Sierra.
Not much has changed with the UI on High Sierra. There are bug fixes, performance improvements in tow along with better battery-life for MacBooks on offer. The main highlight of the latest version is its privacy features including preventing autoplay of video ads in Safari Browser. Safari 11 prevents the advertisements getting played automatically on web pages. Even though the video appears on the screen, the browser blocks the playback even before a sound comes out. Moreover, Apple has been working on ways to completely block cross-domain cookies keeping you from being tracked across websites.
Now, even though your Mac may not be eligible for the High Sierra upgrade you can always update Safari to version 11 to get the privacy features.