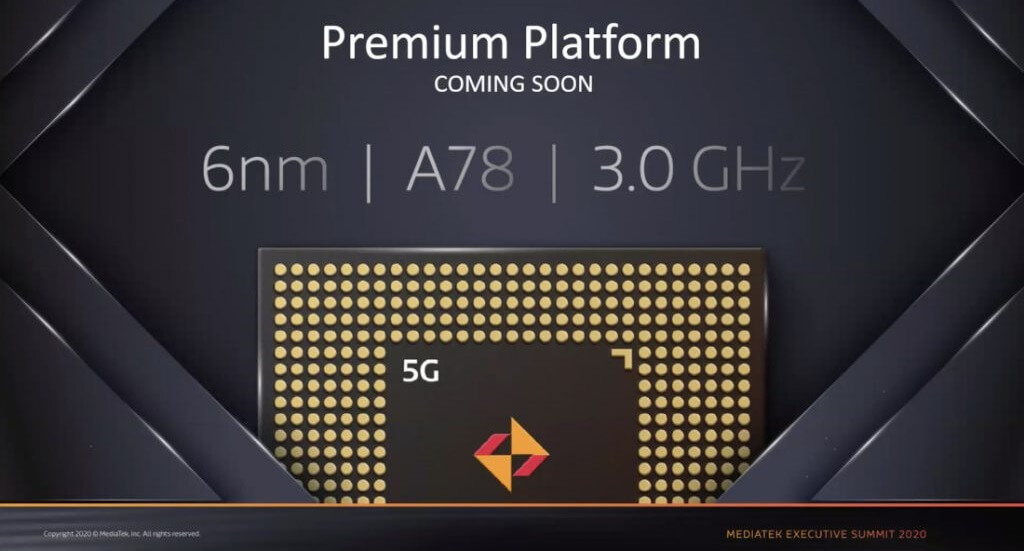 Earlier this month, MediaTek announced Dimensity 700 that is the mid-range plate form processor with built-in 5G along with MT8195 6nm SoC for premium Chromebooks. The company also confirmed that it will introduce a new premium flagship 6nm 5G processor with Cortex-A78 CPU clocked up to 3GHz. Now, the Geekbench scores have surfaced recently and the AnTuTu benchmark scores also surfaced, which shows better performance as compared to Snapdragon 865 SoC.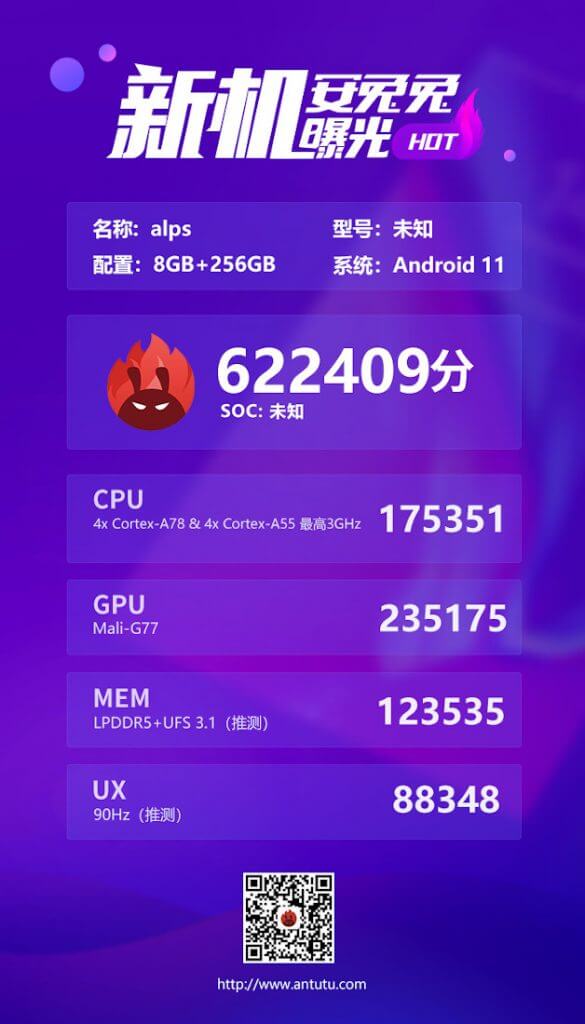 According to the renders, it uses a quad-core Cortex-A78 chip with a quad-core Cortex-A55 chip and it comes with a Mali-G77 GPU. The tested phone has 8GB LPDDR5 RAM with 256GB UFS 3.1 storage, a screen resolution of 2300×1080, and a refresh rate is 90Hz, but this processor can support a 120Hz refresh rate. The Antutu score is 622409 points where the CPU score at 175351, GPU score at 235175, MEM score at 123535, and UX score at 88348.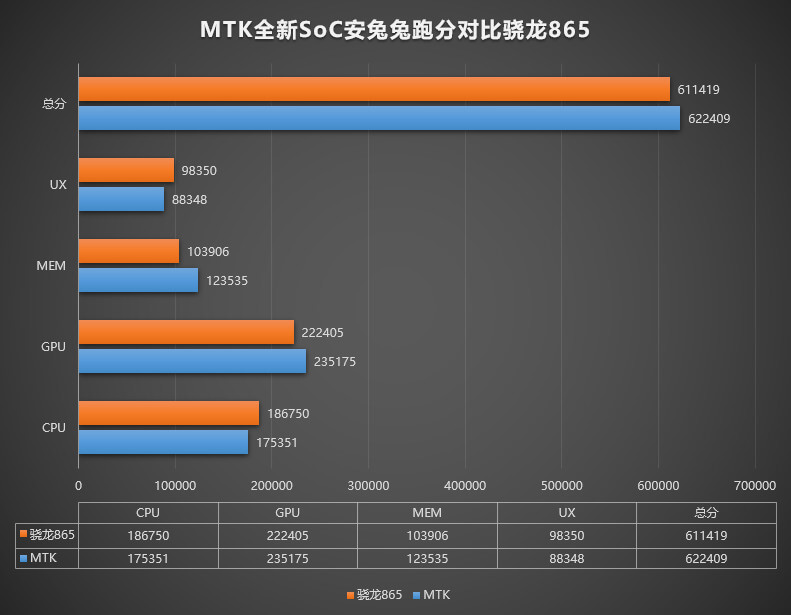 The company also released a Compare chat with the Snapdragon 865 SoC from 8GB RAM and 256GB storage version in the OPPO Find X2 Pro where the CPU score and UX score is slightly lower than the Snapdragon 865 SoC, but the GPU score and the MEM score is slightly higher.
As per the testing result, it does not show the final performance of the processor, but this should be improved in the future. We should know more details and the exact launch date of the processor in the upcoming weeks.