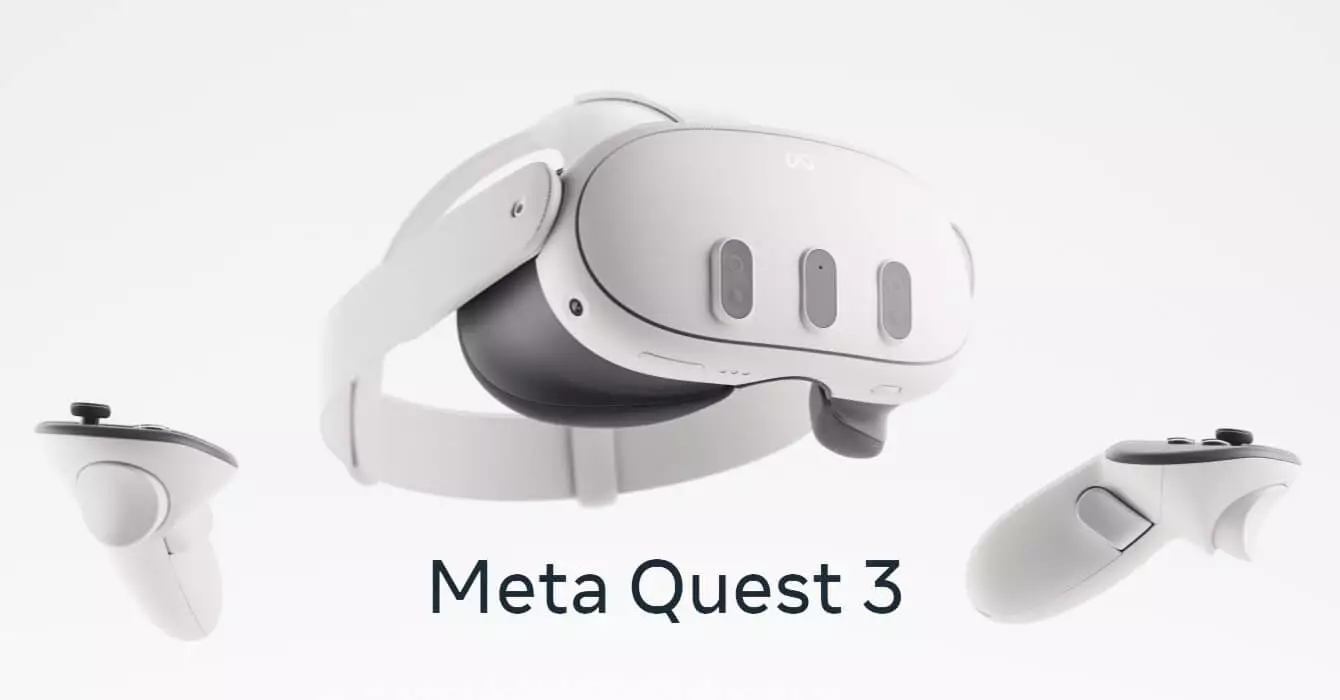 Meta has unveiled its latest VR the Meta Quest 3, a fresh offering in the realm of Mixed Reality headsets designed for everyday usage. This innovative headset promises distinctive encounters, such as the ability to play a virtual piano on your tabletop or conjure portals to alternate realms right in your living space. It maintains an unobstructed perspective of your surroundings through advanced Passthrough technology, boasting a higher pixel count compared to its predecessor, the Meta Quest 2.
The Meta Quest 3 showcases an array of impressive attributes, including 4K+ Infinite Displays featuring a 90Hz refresh rate (which can be cranked up to 120Hz in experimental mode). This translates to a substantial 30% uptick in resolution when juxtaposed with the Quest 2. The visuals it offers are nothing short of breathtaking, delivering impeccable resolution and an expansive field of view.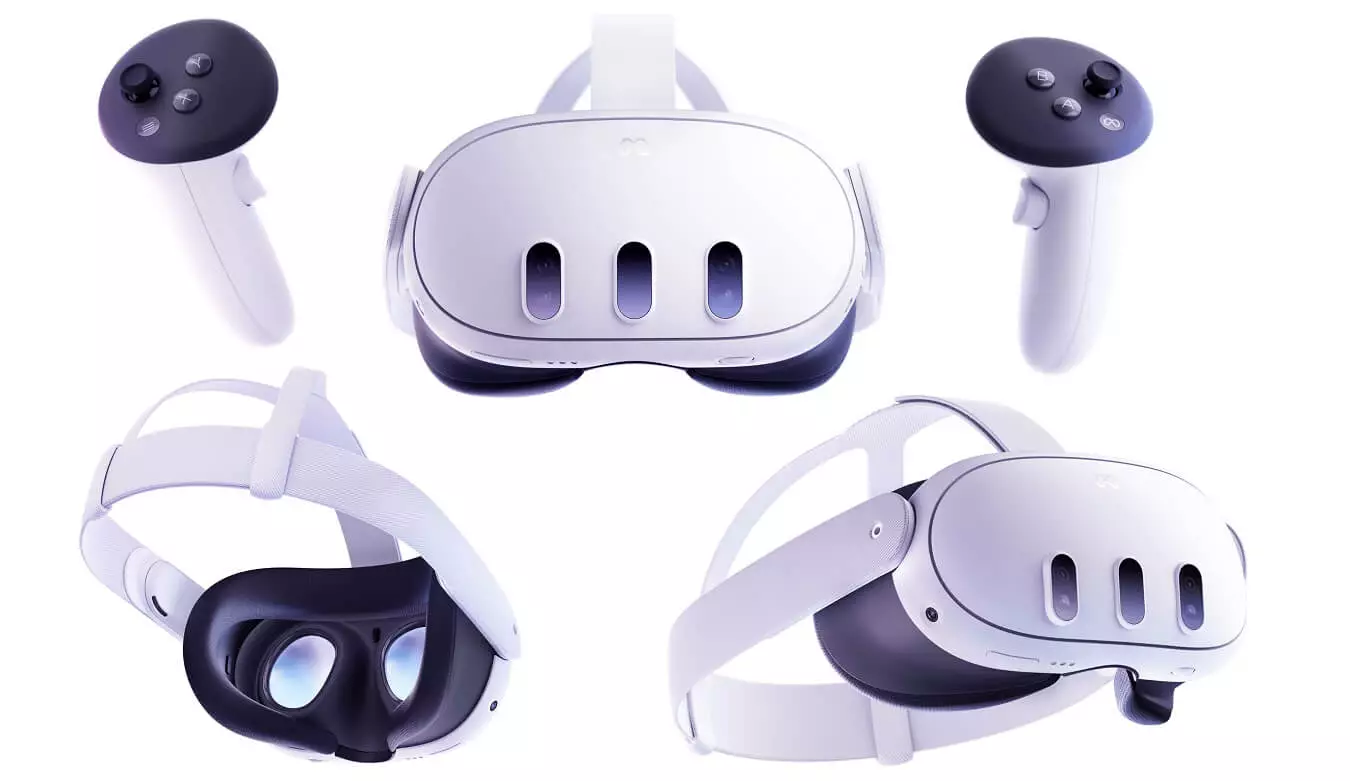 In terms of comfort and personalization, the Meta Quest 3 surpasses its forerunner. Its sleeker design and superior weight distribution render it more comfortable. Moreover, it caters to wearers of glasses and diverse facial shapes with its adaptable strap. Notably, it also boasts support for hand tracking, allowing users to navigate and manipulate without the need for a physical controller.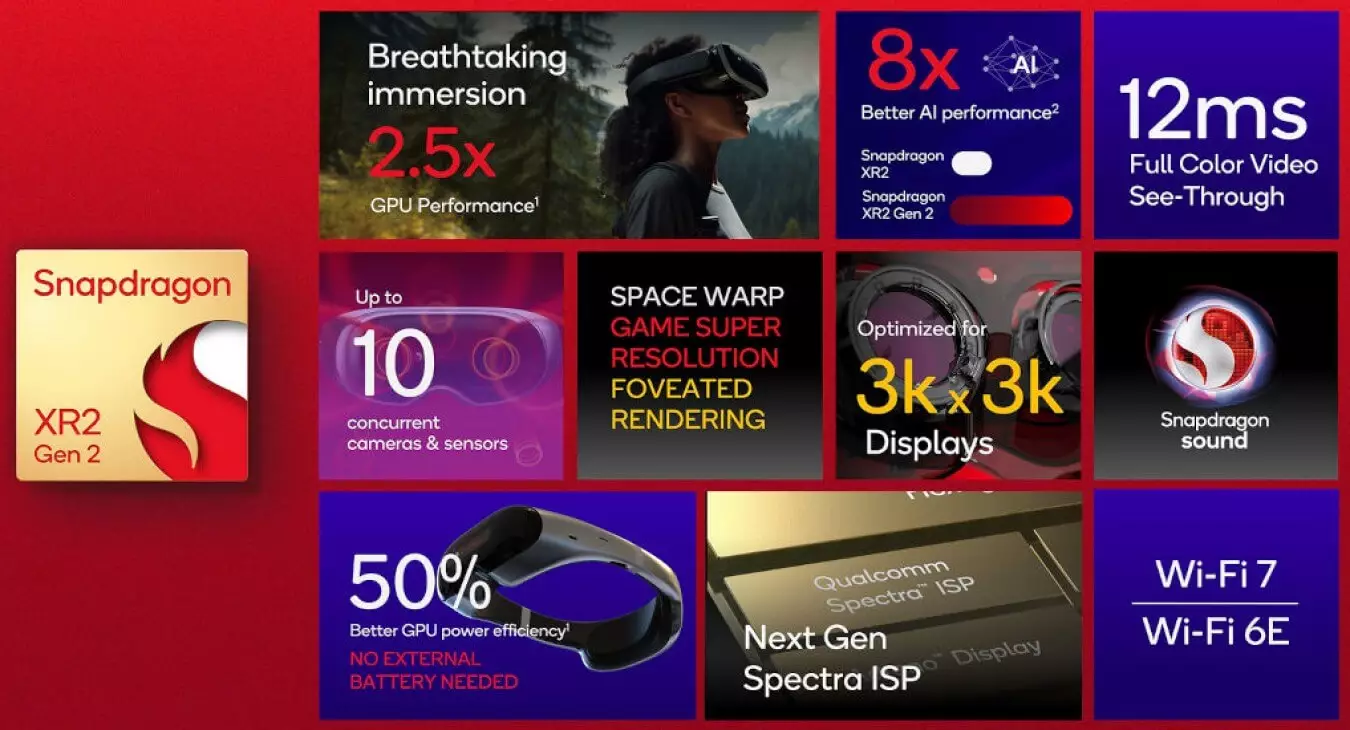 The Quest 3 harnesses the formidable power of the Snapdragon XR2 Gen 2 platform, ensuring swift loading times and intricate graphics rendering. It is available in two storage configurations: 128GB and 512GB, both paired with 8GB of RAM, and it typically offers up to 2.2 hours of usage on average. Furthermore, it boasts enhanced spatial audio capabilities, delivering crystal-clear sound with a 40% wider audible range compared to the Quest 2.
Moreover, the Quest 3 grants access to an extensive library of over 500 titles, encompassing Meta Quest applications, games, and immersive experiences. For added versatility, you can also establish a connection with your PC using either the Meta Quest Link Cable or Air Link.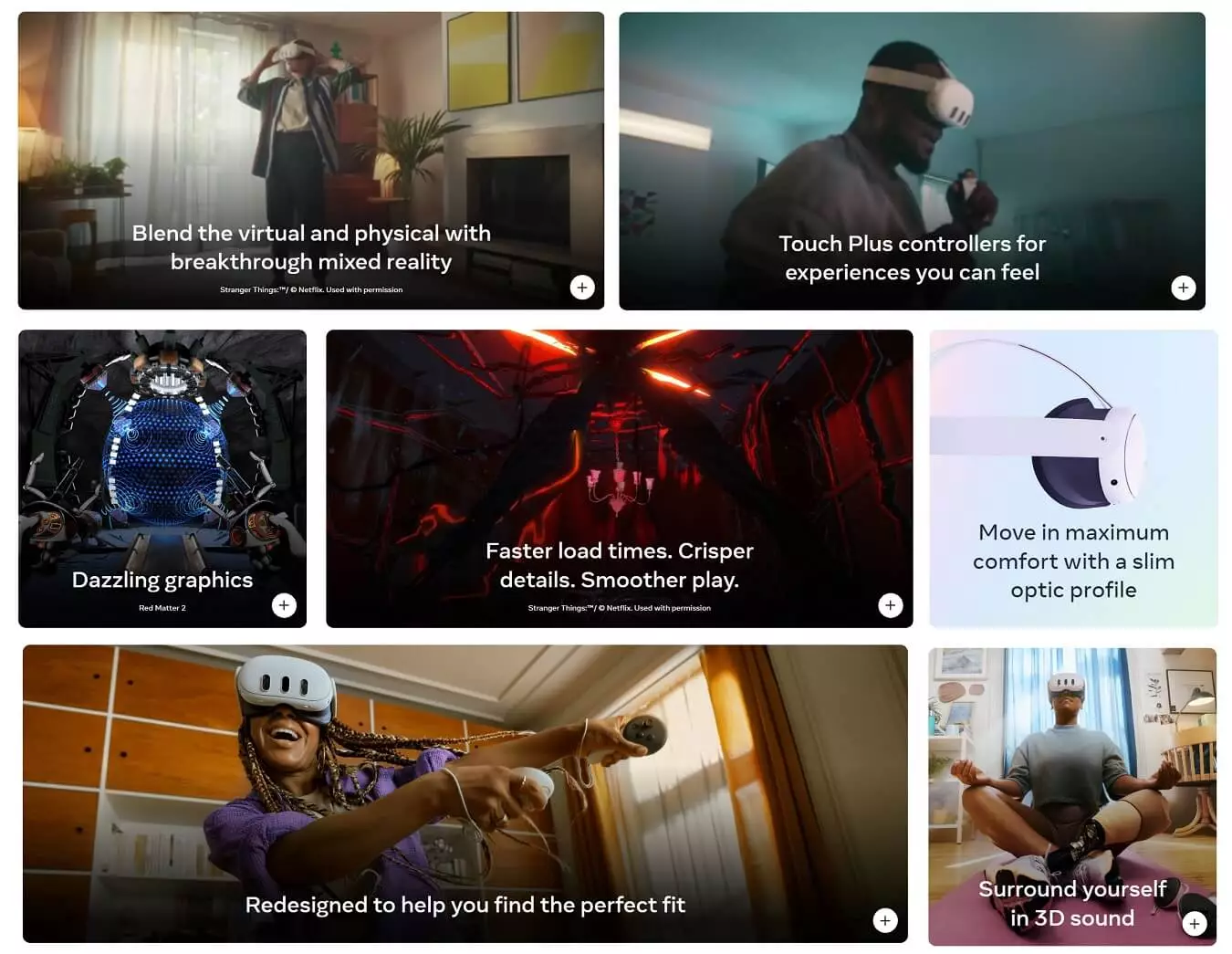 Meta Quest 3 Specifications -

Display
4K+ Infinite Display with 25PPD and 1218 PPI; 2064×2208 pixels, 90Hz, 120Hz (experimental), FOV 110° horizontal and 96° vertical

Processor
Snapdragon XR2 Gen 2

RAM/Storage
128GB/512GB; RAM: 8GB

Optics
Pancake lens provides a slimmer optic profile

Adjustment

Facial interface closer or farther
Lens - Inter Pupillary Distance (IPD) ranges from 58mm-71mm).


Mixed Reality
2 RGB cameras with 18 PPD, for 10X the resolution

Audio
3D spatial audio

Features

External LED notifies bystanders (when cameras are in use)
Advanced encryption plus customized settings
500+ titles, Full access to Meta Quest apps, games, and experiences
Direct Touch Hand Tracking with 4 IR cameras and 2 RGB cameras


PC Support
Meta Quest Link Cable and Air Link

Design
Soft adjustable strap; Hard strap (sold separately)

Connectivity
Wi-Fi 6E

Battery/Charger
Up to 2.2 hours of usage on average; Charging: 18W

Pricing and Availability -
The Meta Quest 3 will be released on October 10th, and you have the option to secure your unit by placing a pre-order on meta.com right now.
Meta Quest 3 Prices are -
8GB RAM/128GB version - USD 499.99 (Rs. 41,610 approx.)
8GB RAM/512GB version - USD 649.99 (Rs. 54,094 approx.)