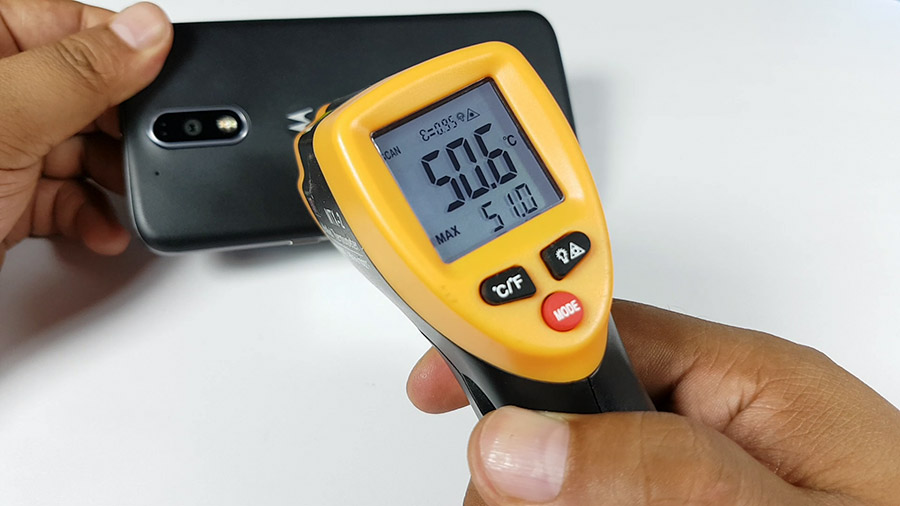 The Moto G4 Plus was just launched last week, and issues with it overheating have started to emerge. Even in our Gaming Review the phone reached to over 50 degrees Celsius with about 15 minutes of gaming.
Moto G4 Plus Gaming Review with Heating Test
We played several high-end games on the Moto G4 Plus including Asphalt 8, NOVA 3, Modern Combat 5, FIFA 16, GTA: San Andreas and more. After a few minutes of gaming, the phone reached to about 47-degrees and didn't cool down much throughout the gaming review.
The area near the earpiece of the Moto G4 Plus and near the back close to the Motorola dimple exhibit the most heating. Even while using the camera outdoors, the phone begins to heat up and then there is major shutter lag where the camera takes 3-5 seconds to save an image. The camera interface slows down to a crawl while recording videos too.
Although some of these issues can be fixed with OTA updates, and we are waiting on an acknowledgement from Motorola.
Related Videos
Moto G4 Plus Unboxing and Top Features