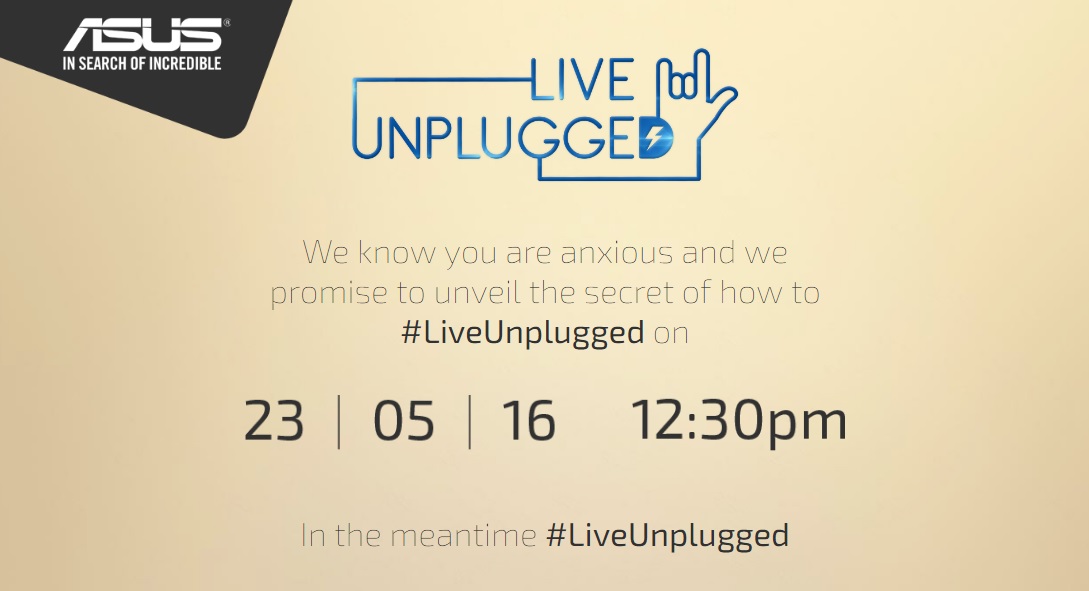 Asus is launching a new phone today and the company will be hosting an online event. You can watch the event live stream here.
The company is soon going to launch its next-gen Zenfone 3 devices at Computex, but they have a few more aces up their sleeve before that.
The live-stream for the launch event starts at 12:30PM IST today May 23rd and you can watch it at asus.in/liveunplugged. We will have more for you after the event.