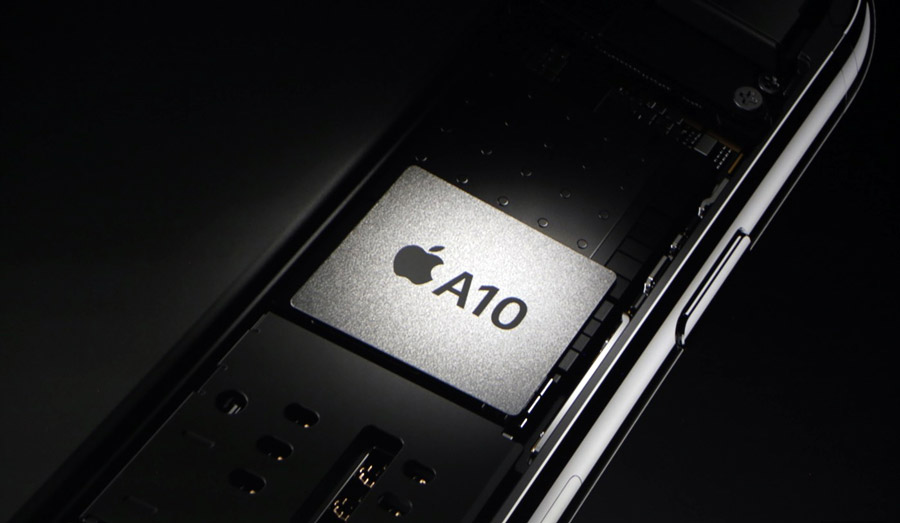 Apple has made significant advances with its in-house chipset. The Apple A9 was 70% faster than the A8 and now the Apple 10 Fusion is 40% faster than the A9.
The new chipset on the iPhone 7 has a quad-core processor in it, with 2 high performance cores for more processor intensive tasks and 2 power efficient cores. Phil Schiller also noted that the new A10 Fusion chip is 120 times faster than the original iPhone.
There is a new power controller built into the chipset which switches between the cores based on the performance level required keeping battery life in check. Talking about battery, the new iPhone 7 is said to last 2 hours more on a single change than the iPhone 6S while the larger iPhone 7 Plus makes do with 1 hour more usage.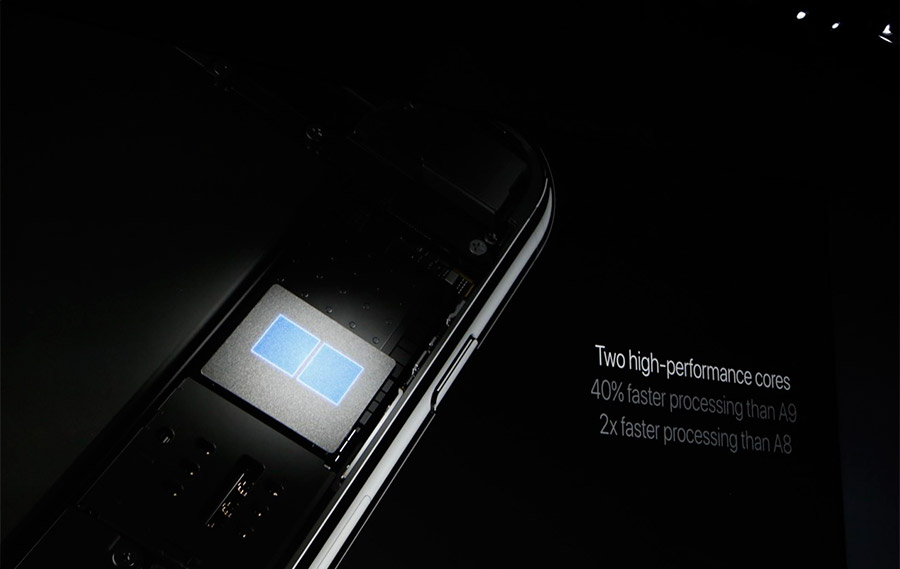 Gaming performance has also been improved with the new 6-core graphics chip which makes the iPhone 7 perform 50% faster in gameplay than on the iPhone 6S and roughly three times as fast as the iPhone 6.
More Coverage from the Apple Event