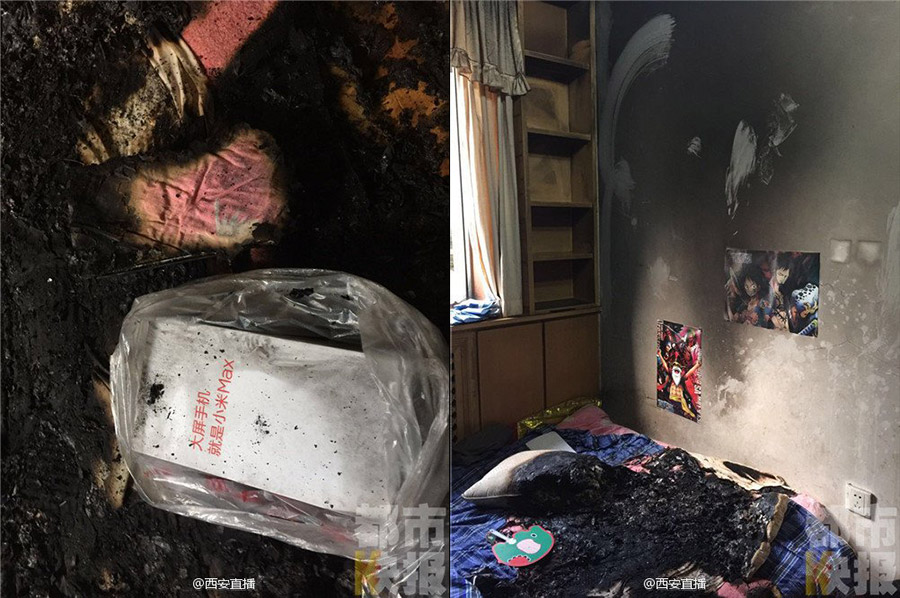 There have been several reports of Xiaomi smartphones exploding or catching fire of late, including one in an office in India. But never have we heard the Mi Max getting into such trouble, before today.
While everyone was busy will Apple's new iPhone 7 announcement, a report dropped in of a Xiaomi Mi Max blowing up while charging. The explosion actually occurred on the 5th of September in China. The owner of the smartphone, Ms. Mao said that she left the Xiaomi Max charging when it burst into flames causing quite a bit of damage to her apartment.
From the images shown, you see the apartment wall taking most of the brunt and what seems to be the bed. Most issues with batteries exploding generally happen due to use of unofficial chargers or cables. At present we don't know whether Ms. Mao was using the official charger or not.
With Samsung's Note 7 recall, cases like these are surely going to get more highlighted. Should you be concerned about your safety? Well there is always a case of concern with lithium-ion batteries but manufacturers have added several failsafe to prevent such cases.
Just to be on the safe side, you should always use the charger and cable that come within the box. Monitor your phone, if it's getting too hot or you smell something burning immediately stop charging the device and while keeping yourself protected, get the phone away from any flammable material.
Source: GizmoChina