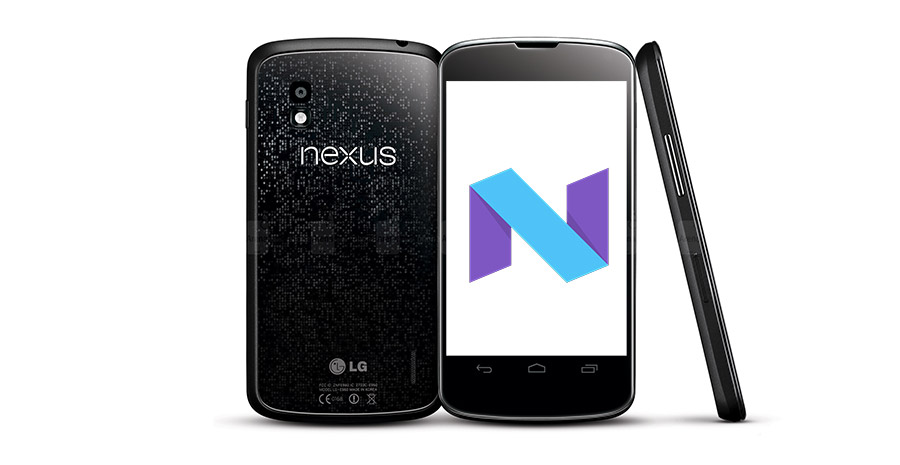 There's a good reason why Android developers love Nexus devices and so does the entire community. There is huge support for these devices, case in point the Nexus 4 which was launched with Android 4.1 Jellybean way back in 2012, which can now run Android Nougat.
Neither the Nexus 5 and Nexus 4 are officially supported by Google and won't be receiving a Nougat build. But the community won't let these devices die off this easily and now, for both devices we have working builds of Android 7.
Just to refresh your memory, the Nexus 4 runs on a quad-core Snapdragon S4 processor with 2GB RAM. XDA-Developers contributor Zaclimon has made the feat possible by porting Android Nougat to his LG Nexus 4, but he does maintain that this is not a build to be used as a daily driver and you should expect to see several crashes.
However, he has made WiFi, Radio Interface Layer, Bluetooth, H/W Acceleration and USB connectivity work. Things that are not working are NFC, accelerometer and GPS. Audio via the earpiece is a bit iffy as well. Since the build is not meant for daily use, we would refrain using it if the Nexus 4 is still your daily driver. But if you have one lying around, its time to dust it off and try this new build. All details on how to get about running Nougat on your Nexus 4 can be found at the source link below. Godspeed!
Source: XDA-Developers