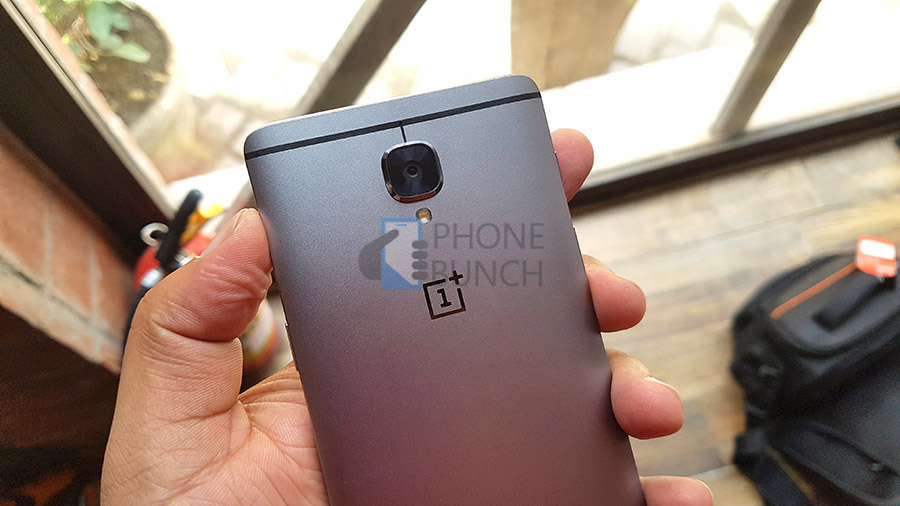 Here we go, reports are coming in from China that the OnePlus 3T will be launching on November 14 in London with upgraded internals. Last we heard the OnePlus 3T (A3010) variant will be getting the Snapdragon 821 quad-core processor with 6GB RAM and 64GB storage, but the new leak adds that there will be a 128GB storage variant as well with a larger 3300 mAh battery.
Given the larger battery, we may see a change in design as well and a new camera is also expected onboard. OnePlus 3T may use the same 16MP Sony IMX398 camera with f/1.7 aperture we saw on the recently launched Oppo R9S. You would get better low light performance with faster autofocus.
Apart from the graphite and soft gold color options, a new black color with also be joining the front with the new OnePlus 3T. At present, there is no word on whether OnePlus will be making the switch to IPS LCD due to AMOLED crunch. It is expected to run Android 7.0 Nougat out of the box, given that the company is already working on an update for the current OP3. Now, one more thing that needs to be cleared is whether OnePlus will keep selling the current model, which for now is out of stock in most regions apart from India.
Given the upgraded internals OnePlus 3T is expected to be priced at $479, that about $80 more than the current variant, but we can't confirm if that's the price of the base variant with 64GB storage or the one with 128GB storage. OnePlus 3 has been a huge success for the company which didn't do as well with the OnePlus 2. A mid-cycle refresh would be something new for the company given that the OnePlus 4 is expected to launch sometime within the next 6 months.
Source: Weibo