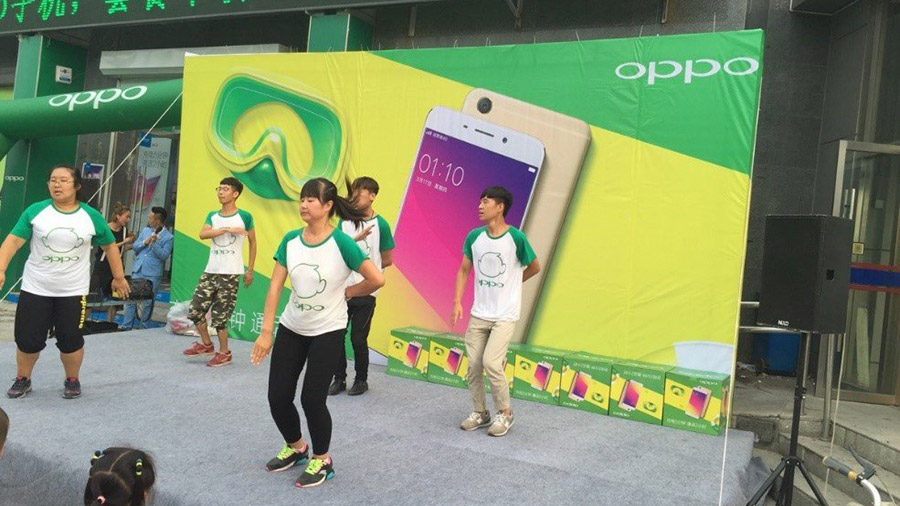 China's smartphone market has been seeing a major shift of late. With Samsung out of the top 5, Oppo has taken pole position with 16.6 percent market share and Vivo following closely behind at 16.2 percent.
According to a report, from Counterpoint research, Oppo and Vivo have climbed to the top of the ladder, with Huawei and Xiaomi pushed to the bottom. In Q3 2015, Oppo had only 9.9 percent of the market while Vivo had 8.2 percent compared to Xiaomi's 14.6 percent and Huawei's 15.6 percent. But in the last quarter, Huawei's market share actually dropped to 15 percent bringing it to number three on the list.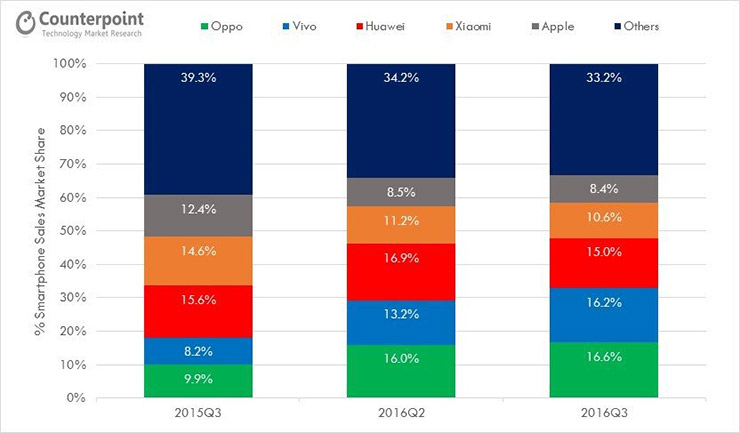 Xiaomi is now at the fourth spot on the list with 10.6 percent share followed by Apple at 8.4 percent. Oppo's huge gains are being attributed to the Oppo R9 smartphone which outsold most smartphones in the segment in China giving the company an increase of 82% in shipments. Vivo's shipments grew by 114 percent compared to last year. While Oppo and Vivo showed huge gains in the number of shipments, Huawei saw a minor increase of 4 percent and Xiaomi just 1 percent.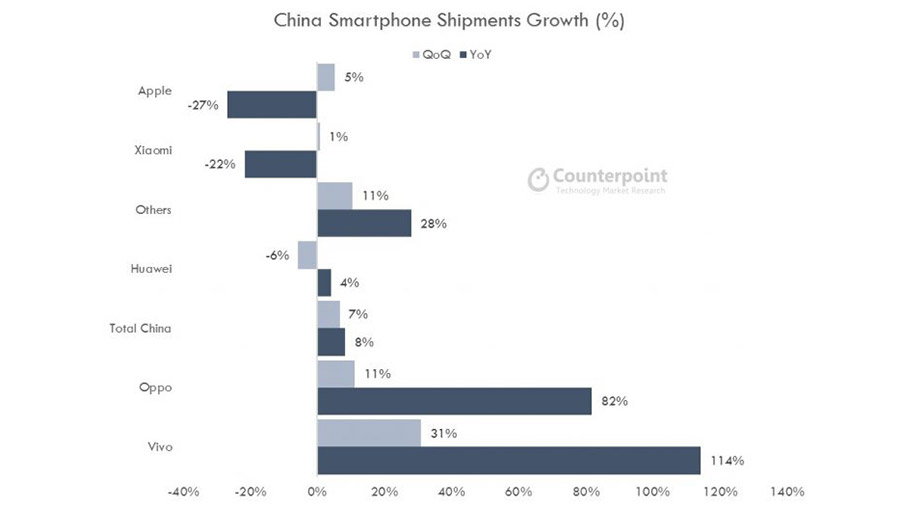 Research Director, Neil Shah added that there is void left by Samsung in the premium segment:
The growth of Oppo and Vivo has been mostly in low to high-tier where it has been successful to take share away from Samsung, Lenovo, Coolpad and to some extent Apple (older models). However, with Samsung's losing mindshare and marketshare, there is a big opportunity in premium segment ($600+ wholesale) where Apple has the lion share with Huawei the only formidable brand left.
Senior analyst MengMeng Zhang shed some light Xiaomi's decrease in shipments attributing it to their online-only model:
Xiaomi needs a hero flagship device in premium to drive mindshare to compete with much more focused R&D and manufacturing driven brands such as Oppo, Vivo, Apple and Huawei. Also, lack of presence in offline space has been one of the determinants for Xiaomi's slowing growth as its e-commerce driven business model has hit a ceiling.
Source: CounterPoint